More orders placed for China-made amphibious aircraft
China Daily | Updated: 2022-12-19 08:58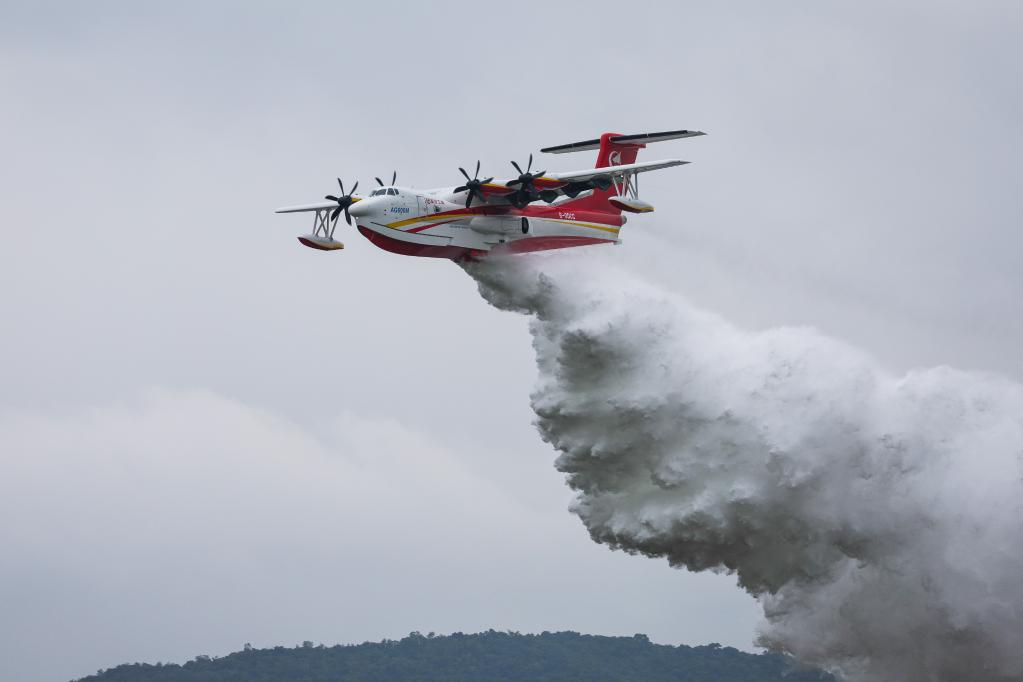 New orders have been secured for China's independently developed AG600M large amphibious aircraft, the Aviation Industry Corporation of China announced on Friday.
AVIC General Huanan Aircraft Industry Co and Jiangsu Xiangyue General Aviation Co signed a purchase agreement on Thursday for five AG600M firefighting aircraft, said AVIC, the country's leading plane-maker.
The latest orders show that the homegrown large amphibious aircraft is taking solid steps toward effective market entry, said AVIC.
The developer has fulfilled its target for the year in terms of both production and market for the AG600M, a full-configuration firefighting model belonging to China's AG600 large amphibious aircraft family.
In September 2022, AVIC General Huanan Aircraft Industry Co signed the first batch of purchase agreements for four AG600M aircraft with Everbright Financial Leasing Co, and signed an intent of purchase agreement for two AG600M aircraft with the HNCA Aviation Equipment Leasing Co.
Code-named Kunlong, or "water dragon" in Chinese, the AG600 is a vital aeronautical cog in China's emergency-rescue system. It plays important roles in forest firefighting, maritime search and rescue, and other critical emergency rescue missions.
As a member of the AG600 family, the AG600M is specifically designed to combat forest fires.
Its maximum takeoff weight is 60 metric tons, with a water-carrying capacity of up to 12 tons. It can conduct low-altitude flight at low speed, enabling it to drop water accurately on fires.
The developer has fulfilled its annual target of completing the final assembly of three AG600M aircraft, the aircraft's key flight test of scooping and dropping 12 tons of water, as well as other major tech-flight test missions.
AVIC has three AG600M prototypes waiting for flight tests and other test missions, and aims to accelerate progress on the large amphibious aircraft model.
AVIC said it is committed to sustaining the national emergency rescue system and to protecting lives and property by supporting and promoting development of the aircraft, and that of other vital aeronautical equipment.
Xinhua