'Second hideout' of alleged mafia boss found
By JONATHAN POWELL in London | China Daily Global | Updated: 2023-01-20 09:51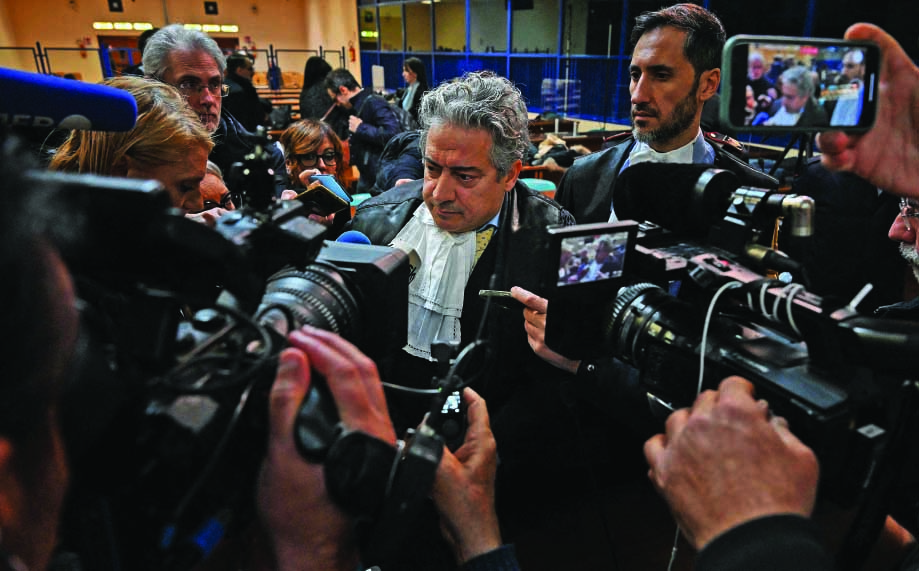 Police in Italy have discovered a secret bunker suspected of being used by Matteo Messina Denaro, the alleged Sicilian mafia boss arrested on Monday after evading capture for 30 years.
Investigators believe Denaro is the boss of the crime organization known in Italy as the Cosa Nostra, and was convicted in absentia for his role in the murders of anti-mafia prosecutors and multiple others.
After his capture, police searched an apartment they believed he used in the small Sicilian town of Campobello di Mazara, but did not find any documents they hope will explain more about alleged crimes committed by the Cosa Nostra.
On Wednesday, officers raided a second property in the town, where they found the entrance to a secret hideout at the back of a clothes wardrobe, reported The Guardian newspaper. Italian media reported that there are signs the second hideout had been inhabited "recently".
They said gemstones and silverware were found in the hidden chamber, but none of the "secret archive" of documents investigators believed Denaro kept, which they say may detail secrets of the last 40 years of mafia killings.
The Times newspaper reported that informers have told investigators the documents were once owned by the deceased crime boss Toto Riina, and may reveal the names of politicians who connived with the Cosa Nostra.
After investigators uncovered key information about Denaro's cancer treatment, the long-time fugitive, known as the "last godfather", was tracked down and arrested outside a private clinic in the island's capital Palermo.
More than 100 members of the armed forces were said to be involved in the operation to capture him, reported Sky News.
Authorities said they traced the 60-year-old after intercepting calls between family members talking about an unnamed relative with cancer.
Federico Varese, professor of criminology at Oxford University, told Sky News that Denaro's arrest location reveals something about how the Cosa Nostra works.
"Mafias are really not global," he said. "On the contrary, they are very rooted in their territory and fugitives who want to maintain some sort of control and role in the organization hang around the place where they operate."
Anna Sergi, an expert in organized crime at Essex University, told the broadcaster the mafia has become factionalized and it was not clear if anyone would replace Denaro.
"Messina Denaro was the last godfather, he represented all the secrets of Cosa Nostra. It is the end of a myth and the organization will have to cope with this," she said.
"If Cosa Nostra wants to rebuild the leadership it had in the past, it needs directives, but there are no big chiefs anymore," Sergi said.