Customs worth celebrating
Share - WeChat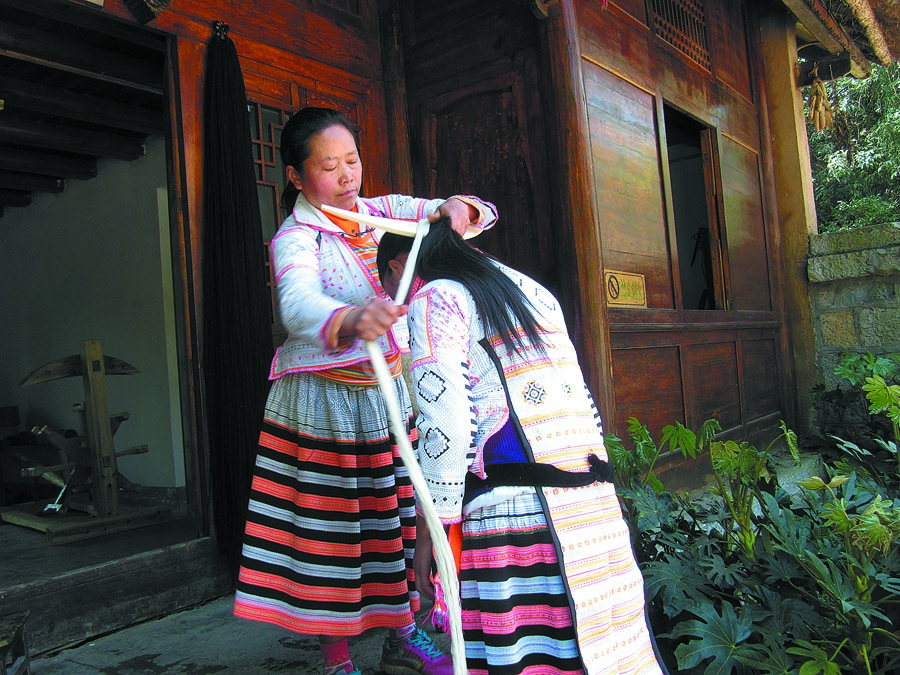 "Unlike conventional museums, our museum includes two parts — the documentation center and the 'Longhorn Miao' community's exhibits. It's not simply a building displaying ethnic items, but a community of 12 villages. Their lifestyles, skills and beliefs are all at the heart of the museum's display and preservation," says Tang Zhuanjun, deputy director of the museum.
Apart from an exhibition hall that displays spinning machines, looms, ethnic attire and musical instruments, the center includes spaces for villager and visitor activities. The villagers are encouraged to treat the center as their second home, weaving and embroidering there, and participating in the management of the museum.
"The documentation center acts as a repository that records and stores information about the culture of this community, including its oral history, texts, photos, videos and representative cultural artifacts," Tang says.
"It provides extensive resources for the locals to learn and preserve their own culture, and offers external researchers and visitors key information about the culture."
A database has been established that stores oral history and video footage about the ethnic branch's intangible cultural heritage. Experts are working on preserving the material, conducting research projects, and publishing their results in journals and books.
Luo Gang, the museum's director since 2013, participated in its establishment in 1997, and has continued to work there. He often visits the villages to observe and record the changes taking place. As he says, the locals' attire, language, music and way of life are all "a unique type of artifact" that need to be preserved.
"Artifacts are like a ladder for us to trace our predecessors. They lead us step by step into the depths of history, so that we can reflect on our lives today," Luo says.