Customs worth celebrating
Share - WeChat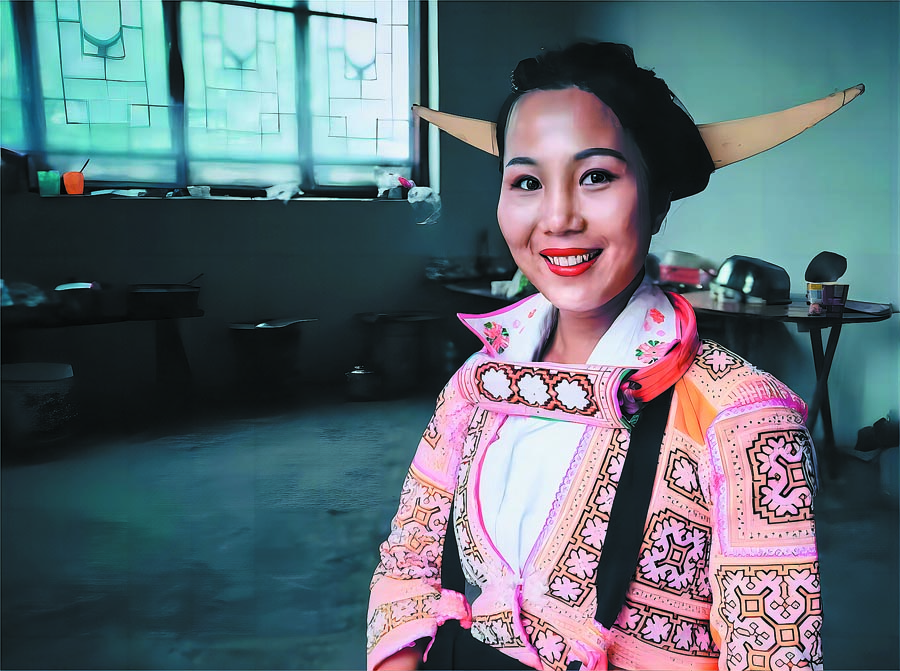 He says one of the museum's features is to encourage the locals' enthusiasm for preserving their traditional villages and taking the initiative.
As he recalls, tourism was not high on the museum's list of priorities, but as the museum has attracted tourists and the locals are increasingly engaged in tourism, he supports the combination of culture and tourism.
Local villager Yang Ermei says many tourists used to ask her whether there would be any performances, so she thought of the idea and discussed it with other villagers.
"It seemed to me like a good idea, because we could all perform and make some extra money near our doorsteps, so I gathered a team of a dozen performers," Yang says.
Since then, they started donning ethnic outfits and offering performances for tourists, including group dances accompanied by instruments such as wooden drums, lusheng (a reed-pipe wind instrument) and the three-holed xiao (a vertical bamboo flute).
Many tourists also buy embroidery pieces and garments as souvenirs.
Yang says she saw a business opportunity, bought an automatic loom, started selling memorabilia and later opened her own shop.
"We've also started to promote the products on short-video platforms. When I get too busy, I invite other villagers to work with me," Yang says, adding that she can now make more than 10,000 yuan ($1,480) per month, and the products incorporate creative designs.
"Looms are one of our most cherished devices, whether traditional wooden ones or the automatic ones. In the past, we couldn't live without them, and now we are using them to become prosperous."