Customs worth celebrating
Share - WeChat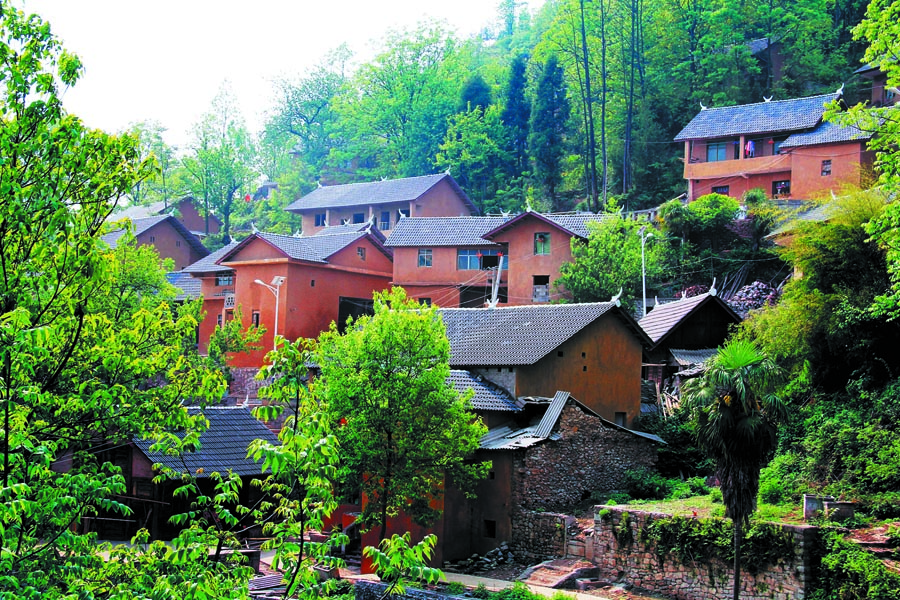 Luo, the museum director, has applied for the local cultural elements to be included in the country's intangible cultural heritage lists of various levels. He hosts training sessions for the local youths to learn traditional crafts. So far, the museum has trained more than 1,000 people.
The museum also collaborates with the local primary school, inviting representative inheritors to give lectures every two weeks. The students, majority of whom are from the Miao community, have grasped their traditional crafts of embroidery and weaving.
Some of the handcrafted objects of the area have been preserved by other museums, and the song and dance performances have won multiple awards, including the 2013 Qunxing Award, China's top prize for amateur stage works.
Meanwhile, Luo is working to find a balance between development and preservation, especially when it comes to people's living conditions.
For generations, locals lived in thatched huts made of wood, earth or stone, which required regular changing of the straw covering the rooftops. In recent times, many villagers have decided to revamp their houses into concrete structures.
Because housing became overcrowded in Longjia, one of the protected villages, the local government built two new villages, one in 2002 and another in 2012, for those willing to move. In 2017, Luo learned that 10 villagers who were unwilling to leave their ancestral homes lacked the funds to renovate their dilapidated houses. He applied for government funding and worked with a renovation team to restore the wooden houses.