Funeral service held for Tyre Nichols amid outcry over police brutality in US
Xinhua | Updated: 2023-02-02 08:28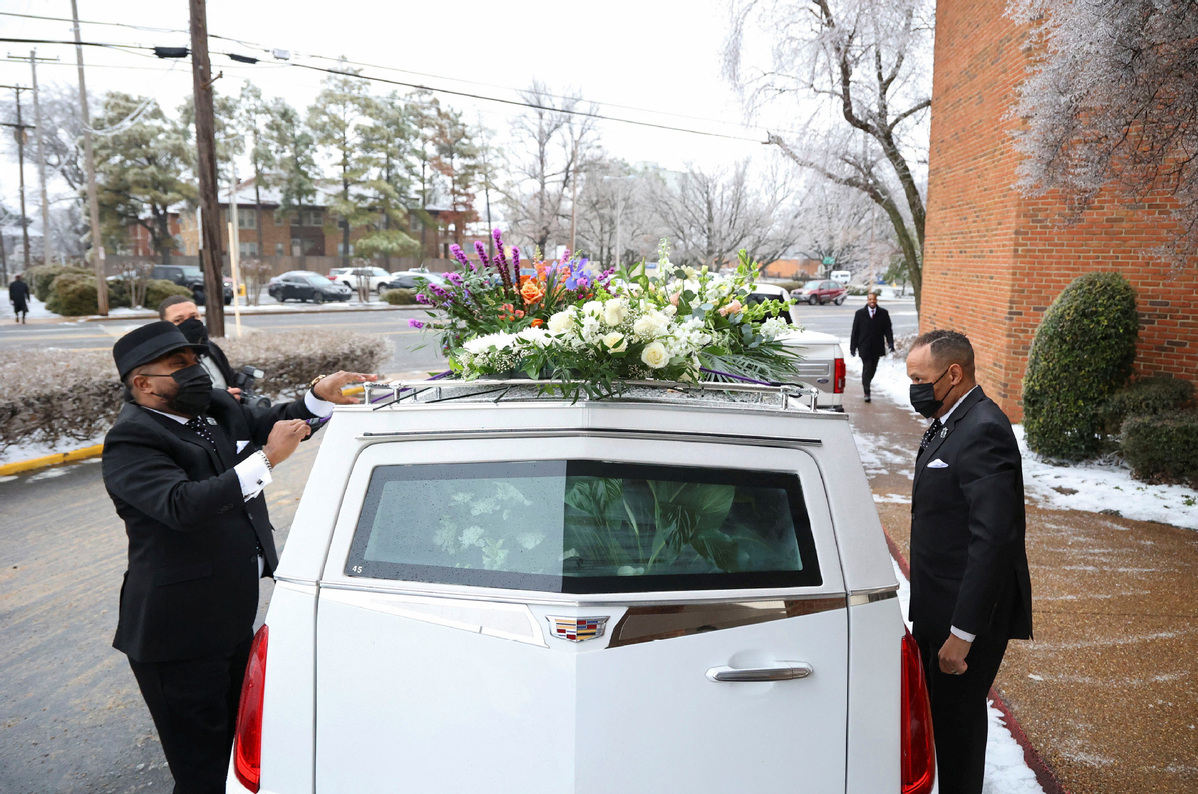 WASHINGTON - A funeral service for Tyre Nichols, who died last month after being beaten by police officers, was held in Memphis, in the southeastern US state of Tennessee, on Wednesday afternoon.
Nichols, a 29-year-old African American man, was pronounced dead in hospital on Jan. 10, three days after a traffic stop by Memphis police.
Footage released by Memphis authorities last week showed officers brutally punching and kicking Nichols even when he was subdued.
US Vice President Kamala Harris told Nichols' family at the funeral service on Wednesday that Americans "mourn with you" while calling for police reform.
American civil rights figure Al Sharpton delivered the eulogy for Nichols, saying that they will continue to fight for justice and "won't stop until we hold you accountable and change the system."
Five Memphis police officers involved in the death of Nichols were fired after an internal investigation and are facing criminal charges, including second-degree murder.
The Memphis Police Department's so-called SCORPION unit, to which the fired officers belonged, has been permanently deactivated. The fallout has also reached other agencies, including the Memphis Fire Department, which fired three emergency medical technicians. Two additional Memphis police officers have recently been relieved of duty.