Report: China business benefits US heartland
By MAY ZHOU in Houston | chinadaily.com.cn | Updated: 2023-02-02 12:09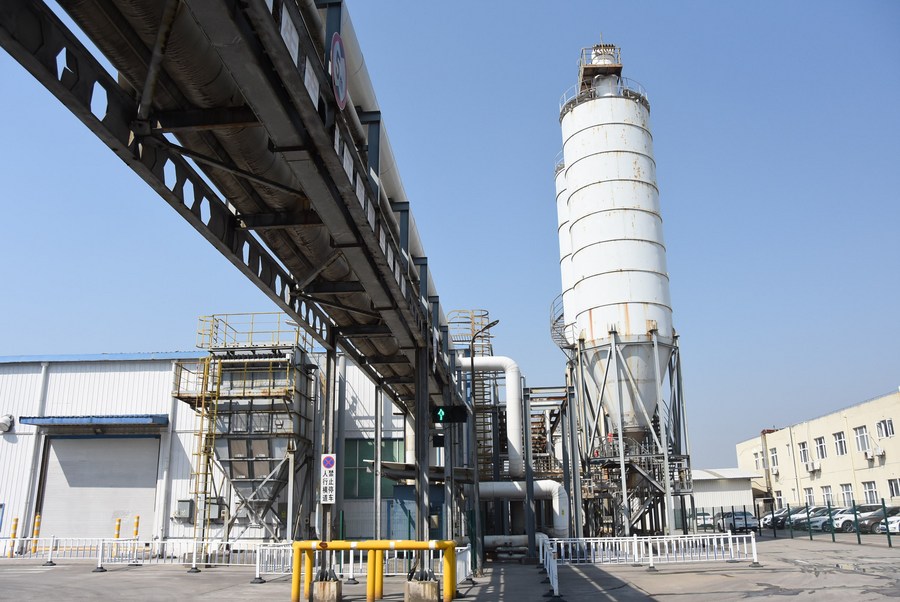 From economic development officers, to a mayor and business executives, several people from the American heartland gathered in a virtual meeting to relate how much China matters to the region's states.
"Why China Matters to the Heartland" was held Tuesday night. The project was launched by the US Heartland China Association (USHCA) two years ago. In a newly published 2022 report, USHCA Chairman and President Bob Holden said: "Business with China has brought tremendous opportunities to our cities and our region at large. In the 21 states which USHCA serves, 416,460 jobs are supported by trade with China, and another 68,560 are supported by over 1,000 Chinese-owned businesses."
The report also showed that approximately 76,710 Chinese students and scholars attended heartland universities in 2022. The state of Illinois hosted the most Chinese students with more than 18,000.
Min Fan, USHCA executive director, wrote in the report that "even as the US and China shift toward strategic competition, the interests of the American people are best served by thoughtful exploration of opportunities with the Chinese people, rather than a wholesale dismissal of ties".
She pointed out that despite ongoing political tensions, 2021 marked the highest year on record for US goods exported to China — a total of $149 billion, half of which came from the heartland region.
Representatives from Illinois detailed the state's ties with China.
Karla Orozco from World Business Chicago told the audience that China is a major investor in the city, with 120 Chinese companies employing more than 4,000 people.
Recently, CRRC Sifang America completed building rail cars for Chicago, providing the newest fleet in the US transit system, said Orozco.
Mary Ma, managing director of the Illinois China office, reviewed the state's ties with China dating to 1985. Her office was established in 2000 in Shanghai and has organized six trade missions to China and multiple higher education exchanges.
The latest data for 2021 showed that Illinois exported more than $6 billion in goods to China, making it the fourth-largest export market for the state.
Despite the pandemic disruption of people-to-people exchanges, Ma's office managed to conduct more than a dozen virtual business-matchmaking meetings.
"Let's keep working together," Ma said.
Wisconsin was another state showcased in the meeting.
Mayor Katie Rosenberg of Wausau said her county produced 95 percent of all ginseng in the US, and more than 44 percent of that production is being exported to Chinese mainland and Hong Kong.
Rosenberg had invited Chinese ambassador to the US Qin Gang to attend their ginseng festival in 2024 shortly before he was appointed foreign minister of China. "I wish he will attend," Rosenberg said.
Fanfu Li, international business development director at the Wisconsin Economic Development Corp (WEDC), discussed the state's ties with China. "China is Wisconsin's second-most important trade partner, ranking third among export destinations and first among import sources," Li said.
The state exported $1.8 billion in goods to China in 2021, and 13,200 jobs were created from trade with China. Chinese students have a significant presence in the state too, accounting for 42 percent of all international students, according to Li.
Melinda Osterberg, regional director at WEDC, illustrated how Chinese investment has had a big impact on a small town in Wisconsin, when ND Paper purchased a paper mill in the state and another facility in Maine for a total of $175 million in 2018.
ND Paper retained more than 300 full-time jobs when it purchased the Biron facility. Since then, it has invested another $326 million in Wisconsin and opened a packaging facility employing another 80 people. The company has a big presence in the city of Wisconsin Rapids, which has population of about 18,000.
"It really has been an asset to the area. They provided a lot of certainty to the workforce," said Osterberg. "That's the history of how one company can really make a difference in a small community."
Craig Allen, president of the US China Business Council, said that it is important to actively defend American corporate interests in China despite the complicated bilateral relations.
"Some 10 percent of American exports go to China, supporting an employment of over 1 million of our fellow citizens in 2021. In addition, Chinese companies employ another 160,000 American citizens in the US. Chinese companies like Fuyao Glass are excellent supporters of their local communities and our local economy," Allen said.