Pharmaceutical companies grab Chinese market opportunities
By LIU ZHIHUA | China Daily | Updated: 2023-02-03 09:11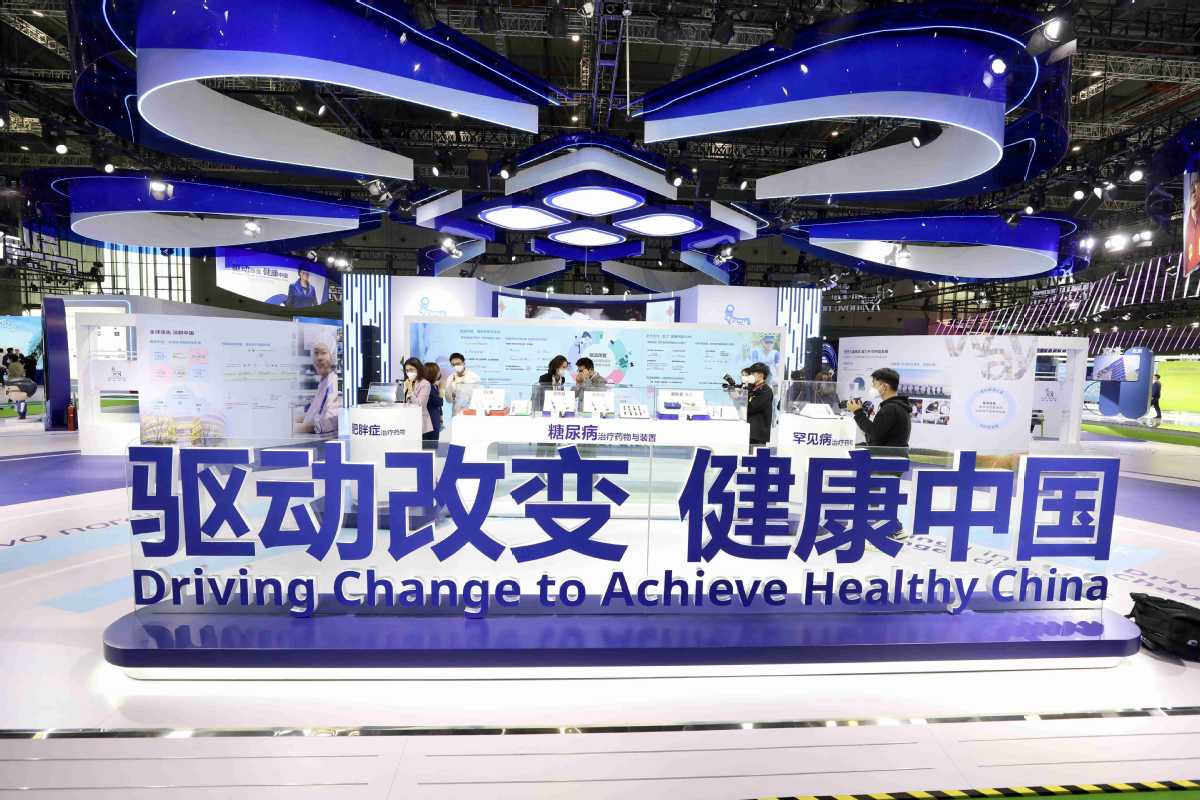 MNCs share confidence to invest, expand with nation's high-standard opening-up
As the first multinational healthcare company to settle in the Lingang Special Area of the China (Shanghai) Pilot Free Trade Zone, Danish pharmaceutical company Novo Nordisk announced at the end of last year that it would invest 400 million yuan ($59.6 million) in a newly established company in the area.
With that investment, the company will upgrade its whole industrial layout in China to better seize the opportunities of China's high-quality development, said Zhou Xiaping, global senior vice-president of Novo Nordisk and president of Novo Nordisk China.
That's just one example from the past year of foreign pharmaceutical enterprises casting a vote of confidence in China's market to expand their investments, eyeing brightening prospects.
China, the world's second-largest economy and pharmaceutical market, only after the United States, has been playing an increasingly growing role in the global pharmaceutical market, both as a consumer country and as a crucial link in the global pharmaceutical industrial and supply chains.
The annual tone-setting Central Economic Work Conference, held in December, said China will make greater efforts to attract and utilize foreign capital, widen market access, promote the opening-up of modern service industries and grant foreign-funded enterprises national treatment.
The innovation and creativity potential of the whole society should be unleashed to the greatest extent, while the potential of the domestic market will also be fully tapped so that domestic demand can play a stronger role in driving economic growth, according to the meeting.
Experts and business leaders said China's unwavering commitment to deepening reform and expanding high-level opening-up, its stress on innovation and technological advancement, and the fast-growing pharmaceutical market in China due to the large population's increasing awareness and spending on healthcare products and services, will jointly shore up foreign investment into its pharmaceutical industry despite challenges and complexities from the external environment.
They also said sectors such as biomedicine, vaccines, antivirus solutions, and in particular, rare diseases and chronic disease treatments, have especially huge growth potential.
Seeing the China market potential and impressed by China's resolve to expand high-level opening-up, Japanese pharmaceutical company Astellas has set a strategic focus on breakthroughs in oncology and innovative drugs and therapies in China.
Currently, it is accelerating the introduction of innovative drugs to China and enhancing accessibility, which include a first-in-class antibody conjugate drug.
"China has always been a vital market for Astellas' global growth and it has now risen to the top tier of Astellas' global strategic markets based on its strong performance and significance," said Hiroshi Hamaguchi, chairman and president of Astellas China.
"As the world's second-largest pharmaceutical market, China presents us with great development potential with tremendous unmet medical needs ... we will continue to leverage China's favorable policies, and work with the government and all business partners to actively explore every possibility of (drug registration) acceleration," he said.
Huang Feng, chairman of the Shanghai Foreign Investment Association, said foreign investors and multinational companies have advanced research and development technology and experience to meet China's huge market demand, which will ensure promising growth prospects of foreign investment into China's pharmaceutical industry.
In particular, the country's newest catalog of industries for attracting foreign investment, which took effect on Jan 1, continues to encourage foreign investment in the manufacturing industry and has shed a spotlight on sectors including rare disease drugs, children's medicines and high-end medical devices, he said.