Green option draws viewers
By Xu Fan | China Daily | Updated: 2023-02-07 08:19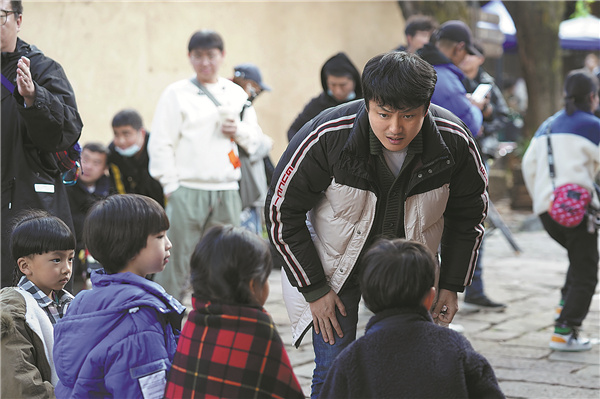 Home to a total of 26 ethnic groups, Yunnan boats a diversity of cultures. Ranging from wood carving to hand dyeing and tea boiling, some of the province's intangible cultural heritages are featured in the drama as one of its top draws.
"We have talked to some inheritors while conducting the script preparation. I have a lot of respect for their passion and dedication to preserve and promote the centuries-old skills," says Ding, adding the drama hence wishes to highlight the valuable heritage and China's craftsmanship spirit.
The shooting of the drama was filled with surprises. When the crew was seeking a site for filming a children's singing competition in Jianchuan county in northwestern Yunnan, they occasionally encountered a local troupe.
"I was drawn by the voice of a musical instrument called Long Tou San Xian (three-stringed lute with a dragon head-shaped decoration)," recalls Ding.
After hearing the instrument inscribed on the intangible cultural heritage list of Dali Bai autonomous prefecture, the major creators were excited and immediately decided to tailor a scene for it.
For Long, the drama's producer who was born in the 1990s, the tale has realized her dream to escape the rigors of city life, enjoying a peaceful period with farm animals and picturesque rural landscapes.
Long recalls that the horse ranch — an iconic location in the drama — was built on a far-flung grassland in the mountains of Yunlong county in northwestern Dali.
With the tale's inspirations mostly from Long and her fellow television industry workers, she says they hope the drama could reflect the dilemma of striving city dwellers fed up with stress and worries over an uncertain future, encouraging them to reexamine the meaning of life.