A shot in the arm for global tourism industry: China Daily editorial
chinadaily.com.cn | Updated: 2023-02-08 19:27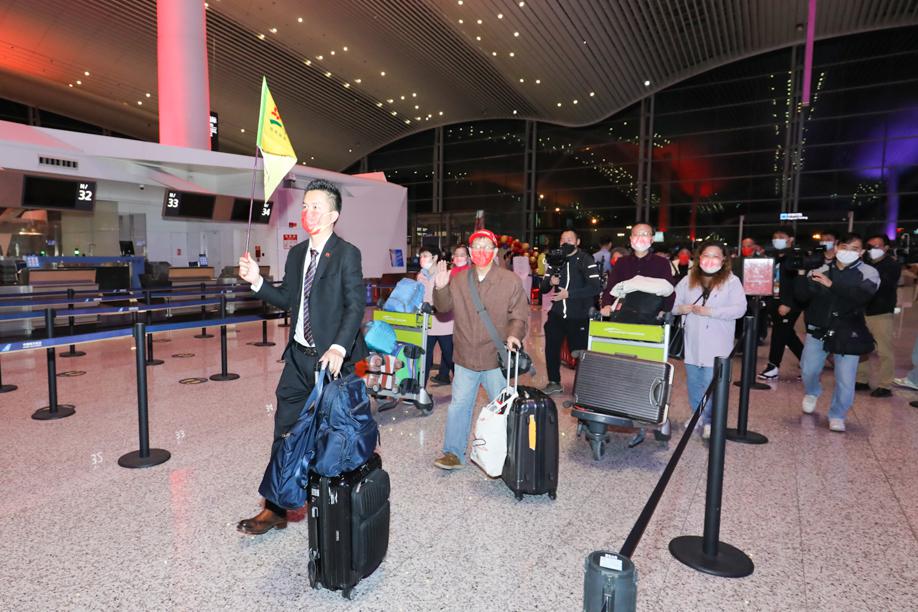 The first group of Chinese tourists in three years arrived in Dubai, the United Arab Emirates, on Monday, which marked the resumption of China's overseas group tours.
The restart of group tours to 20 countries, on a trial basis, was announced starting from Monday. It will be a shot in the arm for the global tourism industry and the global economy.
An increasing number of Chinese travelers have already appeared in various parts of the world since China adjusted its response policies to COVID-19 and lifted its restrictions on travel late last year.
The number of overseas trips Chinese tourists made totaled 155 million in 2019, the world's largest, with their spending amounting to $138 billion, accounting for one-fifth of the global total.
That a number of tour groups went overseas on the first day of the resumption of such tours speaks volumes about how enthusiastic Chinese travelers are about going overseas to see the world. A program for 40 tourists to New Zealand for a 10-day trip was fully booked in one minute after it was uploaded on a platform.
Many travel agencies are doing whatever they can to make preparations for arranging overseas group tours, which they hope will soon extend to more destinations.
China's resumption of overseas travel for its citizens is undoubtedly welcome news for the development of the global economy. It is not just because the large number of Chinese tourists will inject hope into the revitalization of the tourism industry in some countries. It is also because it is a sign that the country is continuing to open up to the world.
No wonder some countries are holding ceremonies to welcome tourists from China. They know what the arrival of Chinese tourists means for the development of their tourism industry and the recovery of their economy.
With an increasing number of Chinese tourists traveling to all parts of the world, tourists from an increasing number of countries will hopefully visit China. Such a virtuous cycle is what the world badly needs for the recovery of the global economy after a three-year hiatus due to the pandemic.
Overseas traveling for Chinese tourists is not just about sightseeing, it is also about exchanges between different cultures, which can help promote globalization in various ways.
With unilateralism and trade protectionism rising in some parts of the world, it is imperative to expand people-to-people exchanges, which will hopefully promote mutual understanding and greater awareness worldwide of the importance of globalization for common development and concerted efforts to address common challenges such as climate change.