Business booms on China-Mongolia border
China Daily | Updated: 2023-02-22 09:08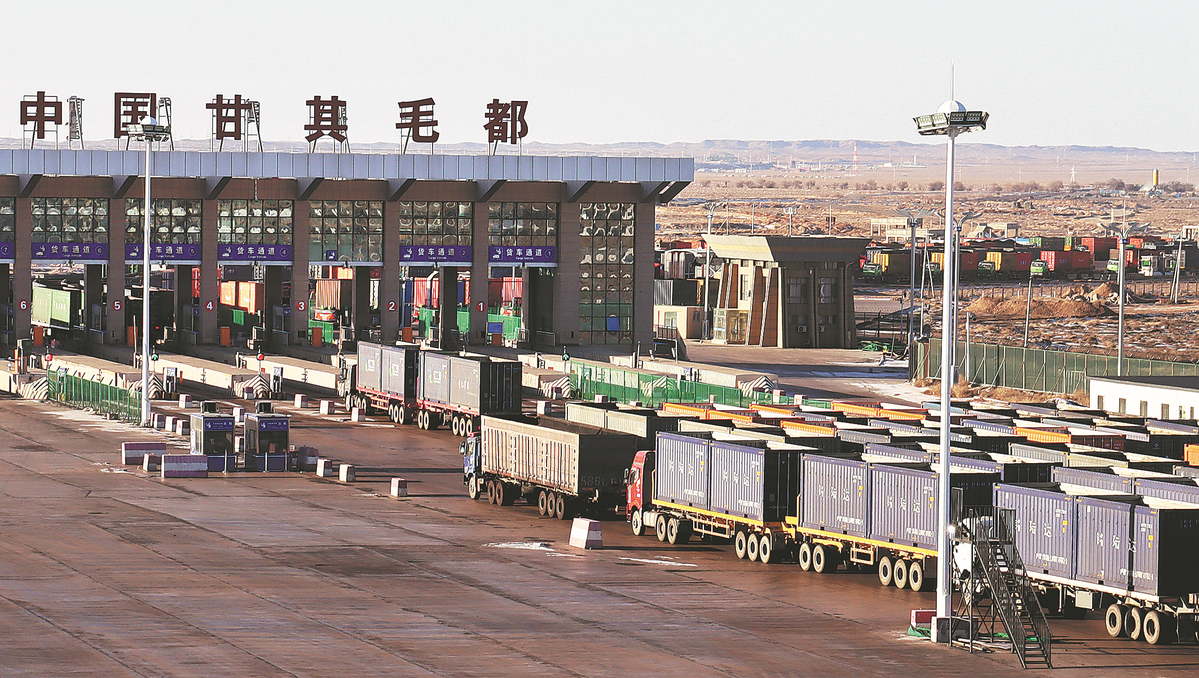 HOHHOT — With visible excitement, Ulantuya, who comes from Mongolia, went on a shopping spree in a bustling mall in Erenhot, a major city on the China-Mongolia border.
"There is such a variety of products here. I will be taking many things home," Ulantuya said amid a swarm of Mongolian merchants and customers.
Border cities like Erenhot have seen a boom in business and greater interpersonal exchange since cross-border travel resumed between China and its neighbors on Jan 8, as a result of optimized COVID-19 controls.
Zhang Yuan, who has had a leather goods shop in the mall for 12 years, was delighted to have Mongolian merchants return.
"As I reconnected with old friends, warm greetings were exchanged and our handshakes lingered just a tad longer than usual," Zhang said.
Statistics from the commerce department of the Inner Mongolia autonomous region showed that the Erenhot highway port has recorded a daily average of about 600 passenger trips since Jan 8. The port also handled 1.42 million metric tons of cargo last month, up 98.2 percent year-on-year.
Ceke Port, which is located in the Alxa League in Inner Mongolia, is an important cross-border channel for mineral products.
At a worksite in Ceke, Mongolian containers brimming with coal were hoisted onto waiting trucks before being shipped to various corners of China.
According to the regional department of commerce, inbound and outbound cargo volume at Ceke Port increased by 105,000 tons last month compared with December.
At Ganqmod Port, the largest highway port on the China-Mongolia border, trucks loaded with copper powder, coal and other mineral products could be seen lining up to enter China.
With an impressive five-fold surge in the volume of goods handled since the start of this year, cross-border trade is off to a roaring start at the bustling port, said Hecheltu, deputy director of the Ganqmod Port management committee.
Boldoo, a truck driver from Ulaanbaatar, Mongolia, has been transporting mineral products between China and Mongolia for eight years, mainly via Ganqmod.
"There has been an increasing number of trucks coming from Mongolia over the past month," Boldoo said. "I now earn 6,000 yuan ($877) a month by making two trips every week. Life for my family has greatly improved since I began this job."
Xinhua