Defense budget increase restrained despite complex security challenges: China Daily editorial
chinadaily.com.cn | Updated: 2023-03-05 19:37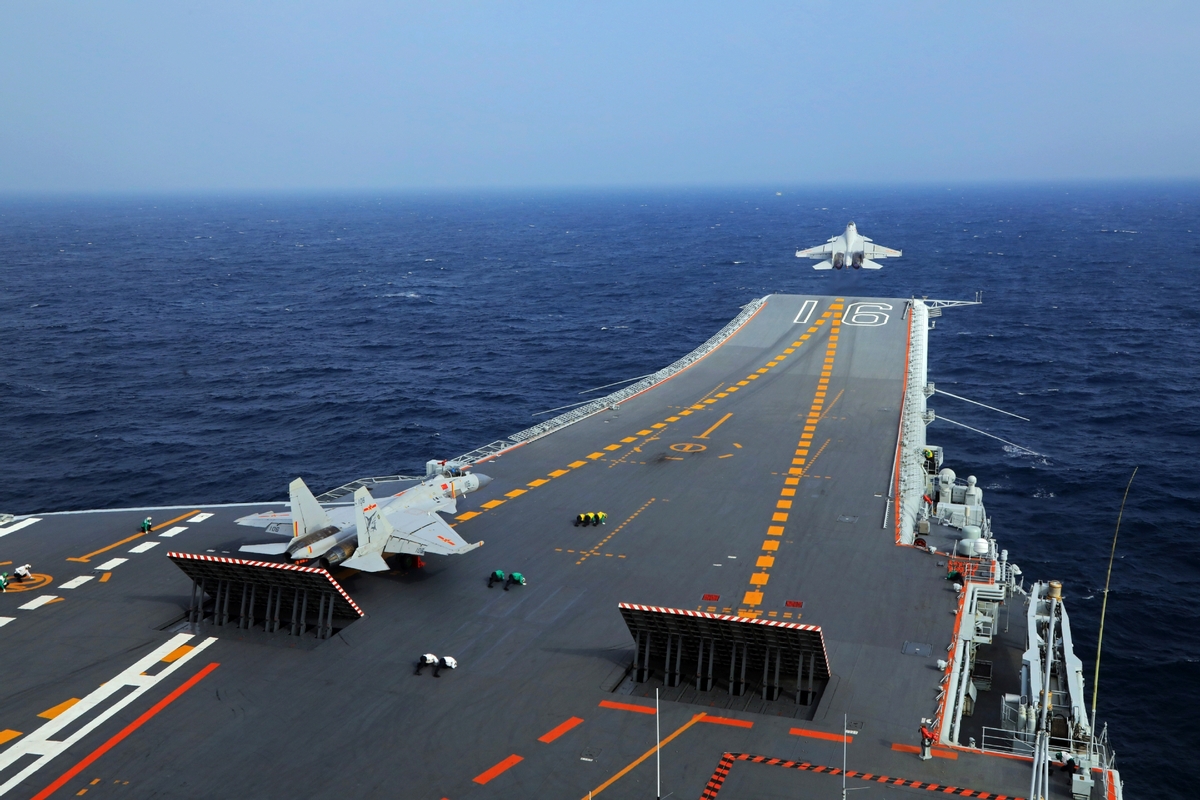 In stark contrast to many major countries around the world that have hiked their defense spending by a big margin in recent years, China's defense budget will grow by 7.2 percent in 2023, only 0.1 of a percentage point up from that of last year.
The budget, as per a draft budget report submitted to the ongoing session of China's top legislature on Sunday, is an unmistakable signal to the outside world that China has no intention to enter an arms race or flex its military muscles, as some Western countries are doing.
The United States' military expenditure is three to four times that of China's. The US National Defense Authorization Act signed in December 2022 authorized $858 billion in spending for the Pentagon for fiscal year 2023, an 11.7 percent year-on-year hike. Last month, Japan adopted a record 6.8 trillion yen ($51 billion) defense budget for the coming fiscal year, up 26 percent from the previous year. Both the US and Japan have sought to strengthen their military capabilities under the pretext of China's growing influence in the region.
As such, China's modest and comparatively small pace in increasing its annual defense budget is clear proof that China's military spending is defensive in nature. This is the eighth consecutive year that China has maintained single-digit growth, which belies the scaremongering about China's so-called military buildup and the hyping of a "China threat".
Experts say the defense budget is reasonable due to the country's need to modernize its military and it shows restraint as it could have increased it more. Considering that China is facing an increasingly complicated and challenging security environment, this year's defense budget provides a timely barometer for others to gauge China's strategic composure.
Admittedly, China is facing mounting strategic pressure unseen for years as the US now views it as a rival and seeks to confront it on almost all fronts. In fact, if put in China's shoes, it is certain that countries such as the US and Japan would not maintain the strategic composure that China is demonstrating.
With the US and its allies not only stoking geopolitical tensions over Taiwan and the South China Sea but also trying to draw the flames of the Ukraine crisis to the Asia-Pacific region, China maintaining an appropriate and steady increase in its defense spending to keep its military modernization on course is both necessary to safeguard its sovereignty and territorial integrity and development interests and crucial for fending off security risks and challenges.
Beijing has repeatedly stressed that China will never seek hegemony, expansion or sphere of influence and that the modernization of its military is for defensive purposes and to enable it to be a positive force that can help safeguard regional stability and world peace.