Book featuring Beijing folklore debuted
chinadaily.com.cn | Updated: 2023-03-13 15:39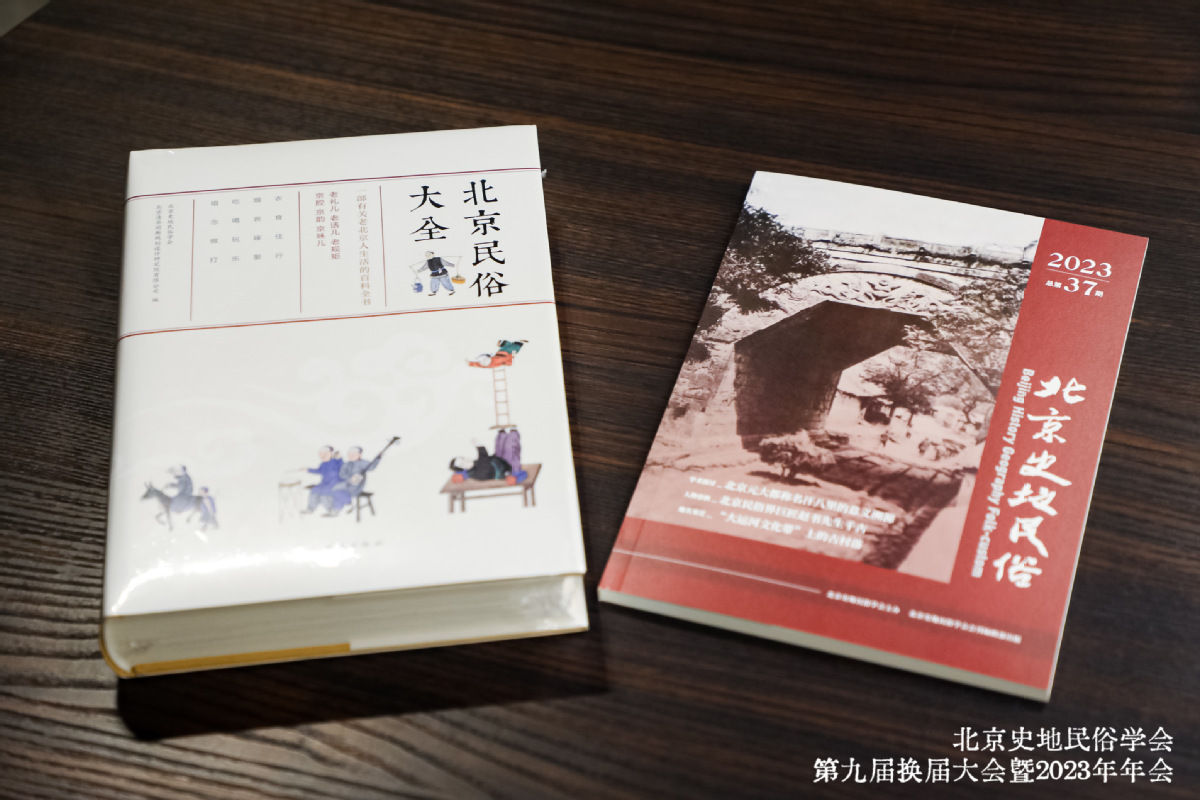 An encyclopedia with an exclusive focus on Beijing folklore was released last Saturday at Beijing Tsinghua Tongheng Planning and Design Institute.
Jointly compiled by Beijing History, Geography and Folklore Society and Beijing Tsinghua Tongheng Planning and Design Institute, the book is a collection of northern China's folk customs, which covers ten categories, namely seasonal divisions, weddings and funerals, folk entertainment, cultural taboos, as well as folk customs on traffic, residence, business, opera, clothing and diet.
From the establishment of the editorial team in October 2016, to the final publication this year, six years was spent compiling this book. On the basis of a general survey of the folk customs in Beijing and the whole of Northern China, the writing team systematically integrated ancient and modern folk customs materials recorded in historical documents.
Readers can find large amount of details about the historical origins, ritual performances, inheritance, social functions and the evolution of various folk customs.