Perking opera's leading voice
By Zhang Xiaomin | China Daily Global | Updated: 2023-03-17 08:50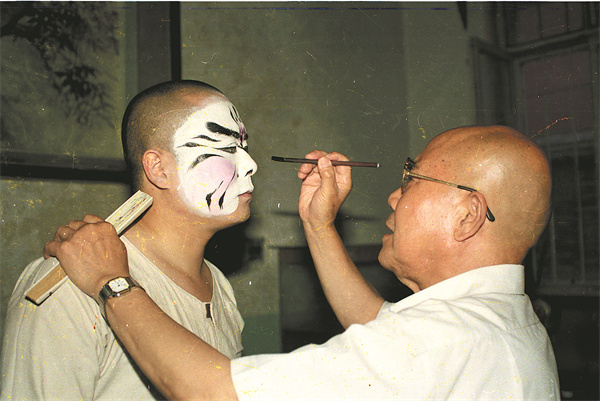 "A masterpiece by a famous painter might be worth more 100 years later. But for Peking Opera masters, it is a different story," he says.
When Yang was 21, he got the chance to learn from noted artist Yuan Shihai, who drew on the strengths of other masters and formed his own style of performing art named the "Yuan school".
Yang still vividly remembers the first time Yuan taught him how to play a scene, and then he went to enjoy the master's performance on stage.
"When he appeared on stage, I was dumbfounded. It was like a high school student finding out that he just got tutored by a Nobel Prize winner," says Yang. "It was at that moment, when I saw it with my own eyes, that I knew what 'good performance' meant."
Yang says even though he learned a lot from Yuan, he can only carry on a small part of Yuan's talent. After the teacher's death in 2002, the authentic "Yuan school" art ceased to exist.
That is why Yang always stresses that people are the most important resource for the inheritance of Peking Opera.
According to the report to the 20th National Congress of the Communist Party of China held last year, China will build cultural confidence and strength and secure new successes in developing socialist culture.
"To carry forward the quintessence of Peking Opera and revitalize traditional culture is a reflection of cultural confidence," says Yang, adding that the opera is like an encyclopedia of traditional Chinese culture.