Experts: Xi's visit to strengthen coordination with Russia
chinadaily.com.cn | Updated: 2023-03-17 17:13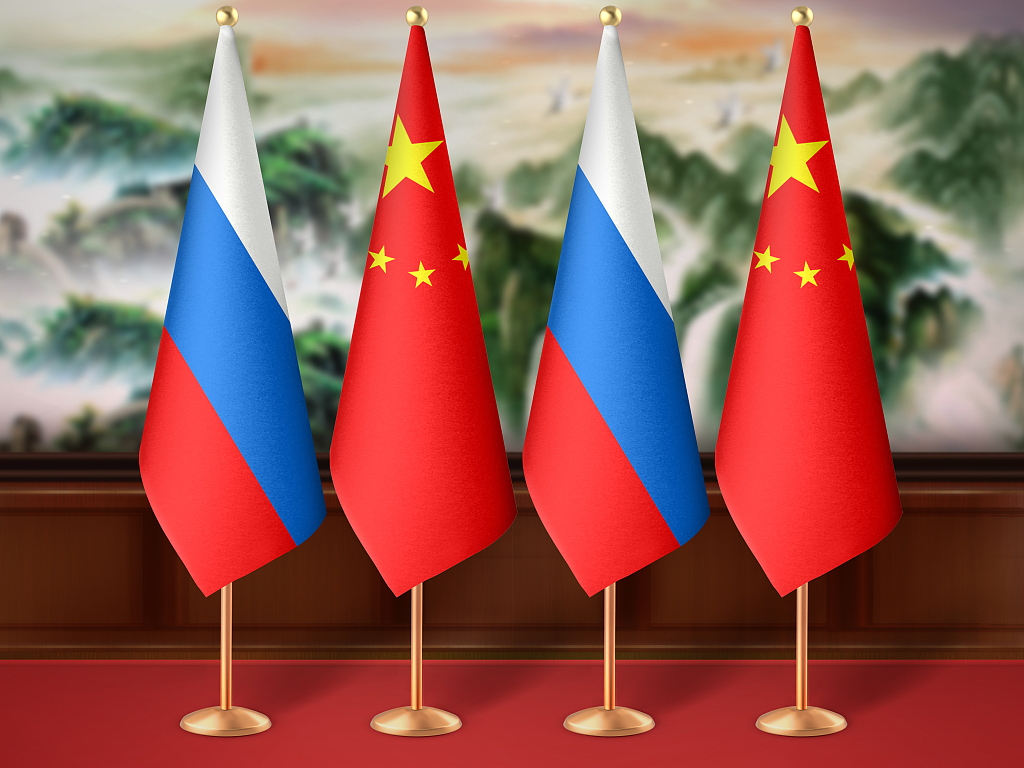 Editor's note: President Xi Jinping will pay a state visit to Russia from Monday to Wednesday. Three experts share their views on the visit with China Daily's Pan Yixuan and Zhang Xi. Excerpts follow:
China and Russia have been friendly neighbors and have maintained complementary economic cooperation and effective coordination on international issues on the premise of non-alignment, non-confrontation and non-targeting of any third country.
China-Russia relations have deepened over the years and will continue to do so in the future.
Many suspect that the visit is taking place just after the first anniversary of the Russia-Ukraine conflict so there must be more to it than diplomacy. But Sino-Russian relations cannot be shaken by third-party factors.
On the one hand, China has taken a clear stance on the Russia-Ukraine conflict, which conforms to the United Nations Charter and the basic norms governing international relations, and respects other countries' sovereignty and territorial integrity.
On the other hand, China has maintained friendly relations with both Russia and Ukraine and refuses to take sides. Disagreeing with the US-led NATO, which is the backstage manipulator of Ukraine in the conflict, China has stuck to its impartial stance despite the increasing pressure from the US-led NATO.
What's more, China has been calling for peace talks between Russia and Ukraine. And President Xi's visit to Russia is part of the efforts to strengthen coordination between China and Russia.
Yu Sui, a research fellow at the China Center for Contemporary World Studies.
Only peace talks can resolve crises
China advocates a new way of building international relations, forging partnerships of dialogue with no confrontation. The China-Russia comprehensive strategic partnership of coordination for a new era is an important part of the new type of international relations, based on the principle of non-alliance, non-confrontation and non-targeting of any third party.
The time-honored pragmatic cooperation between China and Russia is driven by mutual trust, mutual respect and mutual benefit, which is of great importance for promoting international stability amid global changes of a magnitude not seen in a century. China adheres to the Five Principles of Peaceful Coexistence, so its cooperation with other countries does not target any third party, nor will it brook interference from any third party.
China's Global Security Initiative clearly points out that neither war nor sanctions are a fundamental solution to disputes, and that dialogue and consultation are the most effective ways to resolve differences. This initiative reflects traditional Chinese culture with the peaceful approach of love, non-offense and good-neighborliness, the idea of peace being of paramount importance.
China has all along upheld an objective and just position, actively promoted peace talks on hotspot issues such as the civil war in Syria, the Iranian nuclear deal, Palestine-Israel relations, the Afghanistan war, the Democratic People's Republic of Korea's nuclear talks and the South Sudan crisis. China has played an important and constructive role in resolving all these issues.
Recently, Iran and Saudi Arabia agreed to resume diplomatic relations after talks mediated by China, because promoting peace talks is in China's national interest while pursuing peaceful development.
China's position paper regarding the political settlement of the Ukraine crisis released in February adheres to the country's long-standing goal of persuading peace and promoting talks, reaffirms President Xi Jinping's important advocacy, and shows China's wish to play a constructive role in and make contribution to the political settlement of the Ukraine crisis. Because only ceasefire and peace talks can prevent more sacrifice of lives and more serious humanitarian disasters.
Zhao Huirong, a research fellow at the Institute of Russian, Eastern European and Central Asian Studies, Chinese Academy of Social Sciences.
Visit will have far-fetching impact
President Xi Jinping's state visit to Russia from Monday to Wednesday is his first important visit after he is reelected as Chinese president.
China and Russia have established comprehensive strategic partnership of coordination for a new era, and the development of China and Russia will not be affected by any external factors. After all, the two sides have established good-neighborly and friendly, as well as a new type of inter-state relations through all-round and multi-faceted pragmatic cooperation.
With their cooperation based on multilateral frameworks such as the Shanghai Cooperation Organization, the BRICS mechanism, the G20 and the Asia-Pacific Economic Cooperation, China and Russia have made great contributions to regional development and international security governance.
The United States-led West has been trying to milk as much benefit and profit as possible from the Russia-Ukraine conflict, and weaken Russia. However, the recently published China's "Position on the Political Settlement of the Ukrainian Crisis" and the "Global Security Initiative" once again make clear China's position on the conflict and its commitment to global peace and stability.
The more turbulent the world is the more China and Russia need to communicate and cooperate to address the situation. The meeting between the presidents of China and Russia will consolidate bilateral relations, help stabilize the situation in the Asia-Pacific region, and build a security anchor to maintain global strategic balance.

Xu Wenhong, deputy secretary-general of the Center for One Belt One Road of the Chinese Academy of Social Sciences.