Institutional reform to buoy elderly care
By Cheng Si | China Daily | Updated: 2023-03-18 07:32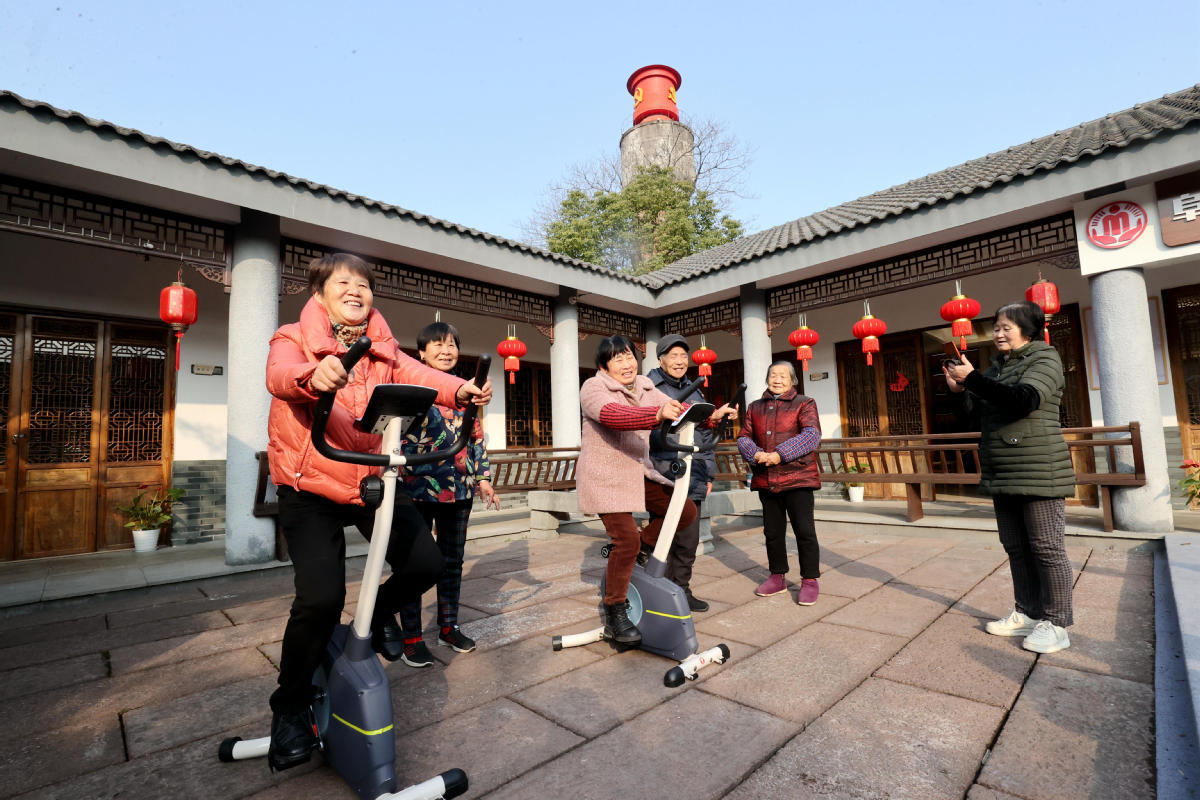 China's latest institutional reform of the State Council is expected to optimize work on serving and caring for senior citizens, as the nation prepares for a looming "retirement wave" over the next decade, experts said.
According to the institutional reform plan, which was recently reviewed and approved at the annual session of the 14th National People's Congress, the work of the National Working Committee on Aging will be transferred to the Ministry of Civil Affairs to enhance the ministry's responsibilities on coordinating, supervising and promoting services for the aging population.
The ministry will also shoulder the work of proposing, coordinating and implementing policies on dealing with the graying of the population — which was formerly handled by the National Health Commission, according to the plan.
The transfer of these responsibilities is a proactive measure aimed at handling the nation's aging demographic, which aims to provide better pensions and services for the elderly.
The nation has faced a growing aging population in past decades, which may bring about labor shortages, put greater pressure on the pension industry and slow economic development.
China's seventh population census — conducted in November 2020 — showed that the number of people aged over 60 accounted for 18.7 percent of the total population of 1.41 billion, up 5.44 percentage points from the previous census taken in 2010.
People aged over 65 account for 13.5 percent of the total population, according to the seventh population census, up 4.63 percentage points from 2010.
Moreover, the aging problem may become more severe around 2035, when the number of over-60s in China is expected to exceed 400 million, representing more than 30 percent of the nation's projected total population at the time, as forecast by the National Health Commission.
However, these aging people, especially those "younger retirees" — who are around the ages of 55 to 60 years old, show an increasing willingness to be reemployed. Normally, females retire at 55 and males at 60 in China, though female workers can enjoy retirement at 50.
According to a recent report by the recruitment portal 51Job, 68 percent of surveyed retirees have a stronger willingness to keep working. The portal didn't mention the exact number of retirees participating in the survey.
The portal also conducted a survey among retirees returning to the job market, among whom 46.7 percent of those surveyed said that they got the job to realize their personal and social value, and another 19 percent hope to pursue better career development by using their skills. Around 34 percent of surveyed reemployed retirees said that they work to support their family or meet their higher-level consumption needs.
Shao Wenyuan, a 53-year-old from Anhui province, who used to work as a spinner and retired three years ago, is now running a clothing store in Huangshan. "I'm a little uneasy staying at home doing nothing, and it's boring as well."
She said that she plans to open a toy store maybe next year in Beijing.
"My daughter has her work in Beijing and I think maybe I can establish a new business there, and keep her company. I didn't get many more opportunities to live away from my hometown, which is a pity. Though I'm now 53, I don't think I'm old.
"I still have energy and good ideas. So why not take an opportunity to see the world? I have much time to do whatever I want and I am not afraid of failure. Seizing the day, I'm still 'young'," she said.
Pang Shi, director of the Chinese Academy of Personnel Science's department of employment and entrepreneurship, said people are encouraged to have a more positive attitude toward the aging population to help promote the sustainable development of the pension industry.
She said that the large population of the "young elderly", are in relatively good health with more sound knowledge backgrounds, working skills and social experience, and have great potential to unleash their talent.
"They are qualified to return to the job market. Developing human resources among the elderly can help relieve labor force shortfalls the nation has faced," she said. "Getting seniors reemployed can also help reduce their own financial pressures to avoid possible poverty, which can also help relieve the nation's pension pressure."
It's necessary to look at the aging problem with a systematic view, she added.