Local flavor adds spice to tourism
By Xu Lin | China Daily | Updated: 2023-03-18 09:22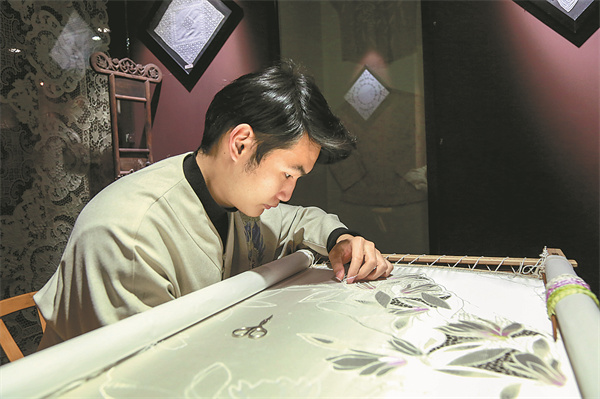 The ancient components were numbered, drawn and dismantled, while three-dimensional architecture models were made at the same time to guide the repair later.
The prosperity of the street dates back to the Yuan Dynasty (1271-1368), as a bustling hub to distribute various goods due to the marine industry.
It's also the place of origin of a tradition around da shu (major heat) of the 24 solar terms of the year, when the local fisherfolk put offering to the divine on a boat, hoping to dispel disease and disaster.
Today, the street is open again to the locals and tourists after renovation, with more businesses to be settled in to boost the city's night economy.