A pioneering spirit
By Lia Zhu | China Daily | Updated: 2023-03-18 09:24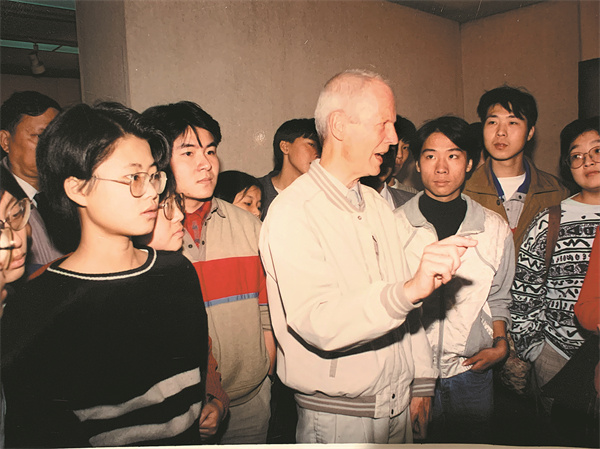 Arenowned artist and educator in the San Francisco Bay Area will be remembered as a pioneer in art exchanges between the United States and China, and his legacy is expected to continue inspiring collaboration between the two countries.
Fred Martin (1927-2022) was a painting professor at the San Francisco Art Institute for more than 50 years and an important figure in American modernist abstract painting.
While serving as dean of academic affairs, Martin initiated the first art exchange programs between the US and China in the 1980s. During his career, he contributed to the training of art talent in China as well as the research and development of Chinese contemporary art.
In memory of his contributions, an exhibition titled Lifetime of Devotion: The Art of Fred Martin was held at the Silicon Valley Asian Art Center in Santa Clara, California. The exhibition ran through to March 8 and featured about 30 paintings by the artist.
"The artistic connection between East and West was an important part of Fred's life. There was a deep connection, a mutual recognition between Fred and the entire culture of China," says Michael Grady, a former colleague of Martin's and a professor of studio arts at Appalachian State University.