Symbolic adoption in giant panda's hometown encourages wildlife protection
By Lin Qi | chinadaily.com.cn | Updated: 2023-03-23 15:58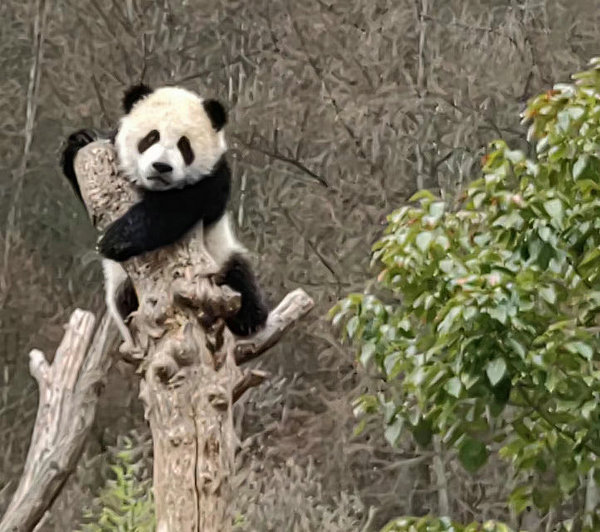 Besides his work as a professional painter, Liu Zhong, a member of China Artists Association, also pays a lot of attention to the protection of giant pandas and their living environment. He has painted the animal and also promoted fundraisers and other charity programs in relevance.
His latest contribution is the symbolic adoption of Zhongzhong, a 7-month-old giant panda living in Wolong, Sichuan province, and who is under the care of China Conservation and Research Center for the Giant Panda.
The ceremony was held at the center on Tuesday, at which Liu also donated a print of Zhongzhong and a work bus to the center. He said he would make more paintings of Zhongzhong and show them to people to inspire wider attention to the protection of the giant panda and wildlife.