Another sign Sino-Australian ties reviving: China Daily editorial
chinadaily.com.cn | Updated: 2023-03-29 20:45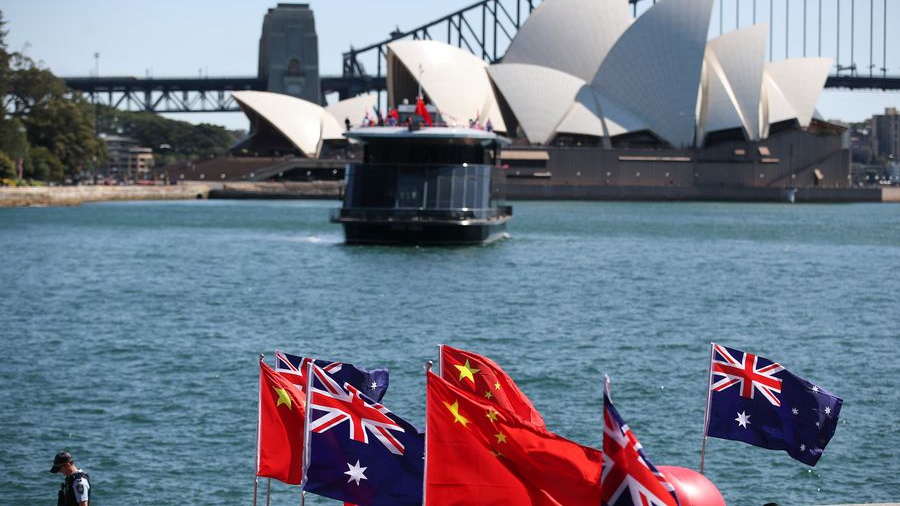 In another sign of improved Sino-Australian relations, Daniel Andrews, premier of Victoria state, is on a six-day visit to China that started on Monday, becoming the first of Australia's state leaders to visit the country since the COVID-19 pandemic began.
Prior to his departure, Andrews said on Sunday that it was important to strengthen the state's relationship with China because it is Victoria's largest and most significant trading partner. The visit, his seventh to China since becoming premier in 2014, is about "sending the clearest message that we value this partnership". During the visit, Andrews is expected to discuss trade and cultural ties with Chinese officials, as well as the return of Chinese students to Victoria after the lifting of pandemic-induced border closures. Currently, 42,000 Chinese students are enrolled in schools across Victoria.
Victoria, under his leadership, has always been on good terms with China. The state signed on to China's Belt and Road Initiative in 2019 to ensure increased participation of Chinese enterprises in Victoria's infrastructure program and wider market access for Victorian businesses in China, before the Scott Morrison government canceled the deal in 2021 on the grounds that it was inconsistent with Australia's foreign policy.
That Andrews said Prime Minister Anthony Albanese was supportive of his current China trip may serve to guarantee fruitful outcomes will be yielded this time, which augurs well for the future of China-Australia relations.
The sense of optimism is being fueled by a diplomatic thaw that has emerged since Albanese took office in May last year, after years of tensions in bilateral ties as a result of former prime minister Morrison closely toeing Washington's anti-China line and taking a confrontational stance toward the country. Thanks to his government's anti-China strategy, Australia became the first country to ban Chinese telecommunication giant Huawei from the construction of 5G networks, and clashed with China on a wide range of issues such as trade, the South China Sea, human rights, and COVID-19. All this, in addition to the AUKUS alliance that it forged with the United States and the United Kingdom to counter China in the "Indo-Pacific" region, nearly pushed bilateral ties to the brink of collapse.
A stable and constructive Australia-China relationship is in the interests of both countries and the region as well, as observed by Australian Foreign Minister Penny Wong during her "ice-breaking" visit to Beijing last December — also the first by an Australian top envoy since November 2018. Hopefully Canberra will strive to maintain the momentum of improved relations with China by working with Beijing to push the two countries' highly complementary trade relations, as well as people-to-people and cultural exchanges forward to deliver more significant benefits to both sides.