Study: Mental illness increasing among US children
By MAY ZHOU in Houston | chinadaily.com.cn | Updated: 2023-03-31 11:09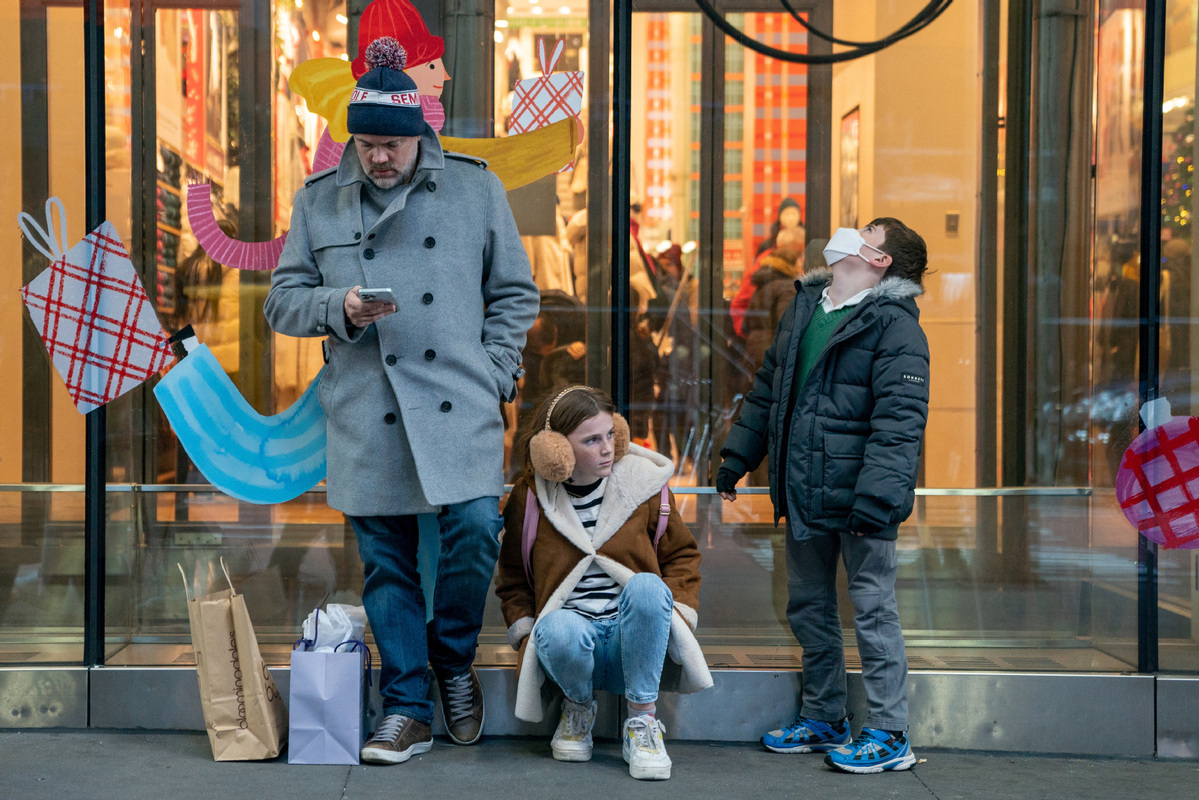 In 2019, 1 in every 5 hospitalizations for children ages 3-17 in the US was due to a mental health issue, and hospitalizations for pediatric mental health conditions have grown by more than 25 percent between 2009 and 2019, according to a study.
The study, recently published in medical journal Jama and conducted by medical researchers at Dartmouth College, analyzed more than 4.7 million pediatric hospitalizations. It found that annual hospitalizations for mental health diagnoses increased from 160,499 in 2009 to 201,932 in 2019.
Of those, hospitalizations with a diagnosis of attempted suicide or self-injury increased from 49,285 in 2009 to 129,699 in 2019 and comprised 64 percent of mental health hospitalizations in 2019. That is an increase from 30 percent in 2009.
The study reported that 1 in every 6 youths in the US have a mental health condition, and suicide is the leading cause of death for that segment of the population. However, less than half of them reported receiving any mental health services in the previous year prior to hospitalization.
Depression-related disorders were the most common primary diagnoses among the children and comprised almost 30 percent of all mental health hospitalizations in 2009; the rate increased significantly to almost 57 percent in 2019.
Female youth are at higher risk for mental problems. Of more about 210,000 pediatric mental health hospitalizations in 2019, more than 123,000 were in females, accounting for 61 percent of the total. However, a decade ago in 2009, female youth mental health hospitalizations were only slightly over half at 51.8 percent.
Hospitalizations for eating and feeding disorders also increased significantly — almost double between 2009 and 2019.
Even though the pediatric mental health problems were prevalent, more than one-third of US counties don't have an outpatient mental health facility that provides treatment for children, the study found.
Gabrielle Carlson, director of child and adolescent psychiatry at Stony Brook University School of Medicine, told The New York Times that the study underlines the gaping inadequacies in the health system.
"You have got a whole system failure here that is registering itself in suicidal kids," Carlson told the Times. She said that parents seeking care for children encounter a series of frustrations: clinicians who don't take insurance or aren't taking new patients; crisis interventions staffed by low-paid, poorly trained workers; insurers that don't reimburse well.
"The hospital ends up being the place you go when all else fails," Carlson said. "Could you have nipped it in the bud earlier? That is a systems-of-care problem."
While the study didn't analyze the cause of increased mental health conditions for the youth, some pointed toward social media.
Others said the increasing number of mass shootings on school campuses have contributed to stress the youth.
Because the time frame for the study was the decade before the COVID-19 pandemic, the state of pediatric mental health today is more than likely worse than being depicted by the study. Numerous studies and surveys have shown that the mental health of youth declined sharply in the early months of the pandemic when schools were closed, and most students were learning remotely.
As students returned to school, and the impact from the pandemic emerged midway through the 2022-23 school year, school social workers were finding that youth are still experiencing a high level of mental health challenges, and a new survey shows that many parents are worried about anxiety and depression in their children, reported The Hill.
Lisa Ciappi of Effective School Solutions, an in-school mental health organization, told the news site The Hill that lot of students are having difficulty managing their emotions and are acting out. Some struggle to relearn how to interact in person.
"The acuity of the challenges seems to have increased for a lot of students," Ciappi said. "We're seeing a lot more students with a higher need of support."