BRICS urges cooperation and peace
By CANG WEI in Nanjing | CHINA DAILY | Updated: 2023-04-01 07:01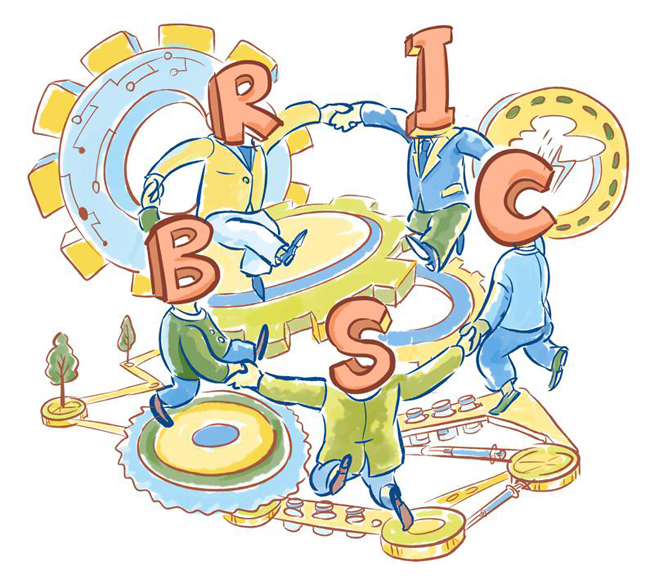 Forums call for shared development and a more inclusive global order
More than 200 representatives from BRICS countries called for win-win cooperation and joint efforts to safeguard world peace at forums in Yangzhou, Jiangsu province, on Thursday and Friday.
The representatives from BRICS — Brazil, Russia, India, China and South Africa — shared opinions at the forums both online and offline, with many saying that BRICS countries should share development opportunities and achievements and contribute to the establishment of a more balanced, inclusive and healthy world.
Sun Yeli, minister of the State Council Information Office, said that China has been and will always persist in more opening up and is willing to share the fruits and opportunities of its development with BRICS countries.
"China is committed to high-quality development with a sound momentum and bright prospects," said Sun, who is also vice-minister of the Publicity Department of the Communist Party of China Central Committee.
"We should reach mutual consensus and jointly address world peace and security challenges," he said at the BRICS Seminar on Governance and Cultural Exchange Forum.
He added that as the world enters a new period of turbulence and change, people around the world are facing challenges and should consolidate a sense of community in which common interests and security are shared.
"A new type of international relations featuring mutual respect, fairness, justice and win-win cooperation should be established," said Sun. "We should promote the implementation of the Global Security Initiative to bring stability and positive energy into a world full of uncertainties.
"We should promote the common values of mankind, uphold genuine multilateralism, pursue fairness and justice, promote the reform of the global governance system, and work together to build a community with a shared future for mankind."
He called for more mutual understanding and communications among different civilizations and cultures to benefit the people of BRICS countries and the rest of the world.
Sudheendra Kulkarni, former chairman of Mumbai-based think tank Observer Research Foundation and an aide to India's former Prime Minister Atal Vajpayee, said that BRICS countries are actively showing their leadership to the world as their combined GDP has surpassed that of the G7.
He said that the world is undergoing uncertainties and challenges and needs multilateral platforms for peace-loving people in Asia, Africa, Latin America and even the West to voice their opinions.
He added that people of different walks of life in BRICS, including students, teachers, scientists or even religious people, should communicate more and raise more voices for peace.
"Why is BRICS limited to just five countries?" said Kulkarni, adding that the BRICS should accept more countries in the future, many of which in Asia, Africa and Latin America had expressed hope to join the organization.
Anil Sooklal, South Africa's ambassador-at-large for Asia and BRICS in the Department of International Relations and Cooperation, said that the main attraction of the BRICS membership is that it allows the country to stay true to its fundamental values, which is to establish a more inclusive and equitable society.
He added that multilateralism should be strengthened to contribute to the global economic recovery and the establishment of a stable and peaceful world.
At the forums, which were sponsored by the Publicity Department of the Communist Party of China Central Committee and the China International Communications Group, the BRICS Association for Visual Arts and the BRICS Media and Think Tank Association were established to promote future communications of intellectual and media resources.