Philippines should not let Washington set terms of their military cooperation: China Daily editorial
chinadaily.com.cn | Updated: 2023-04-11 20:54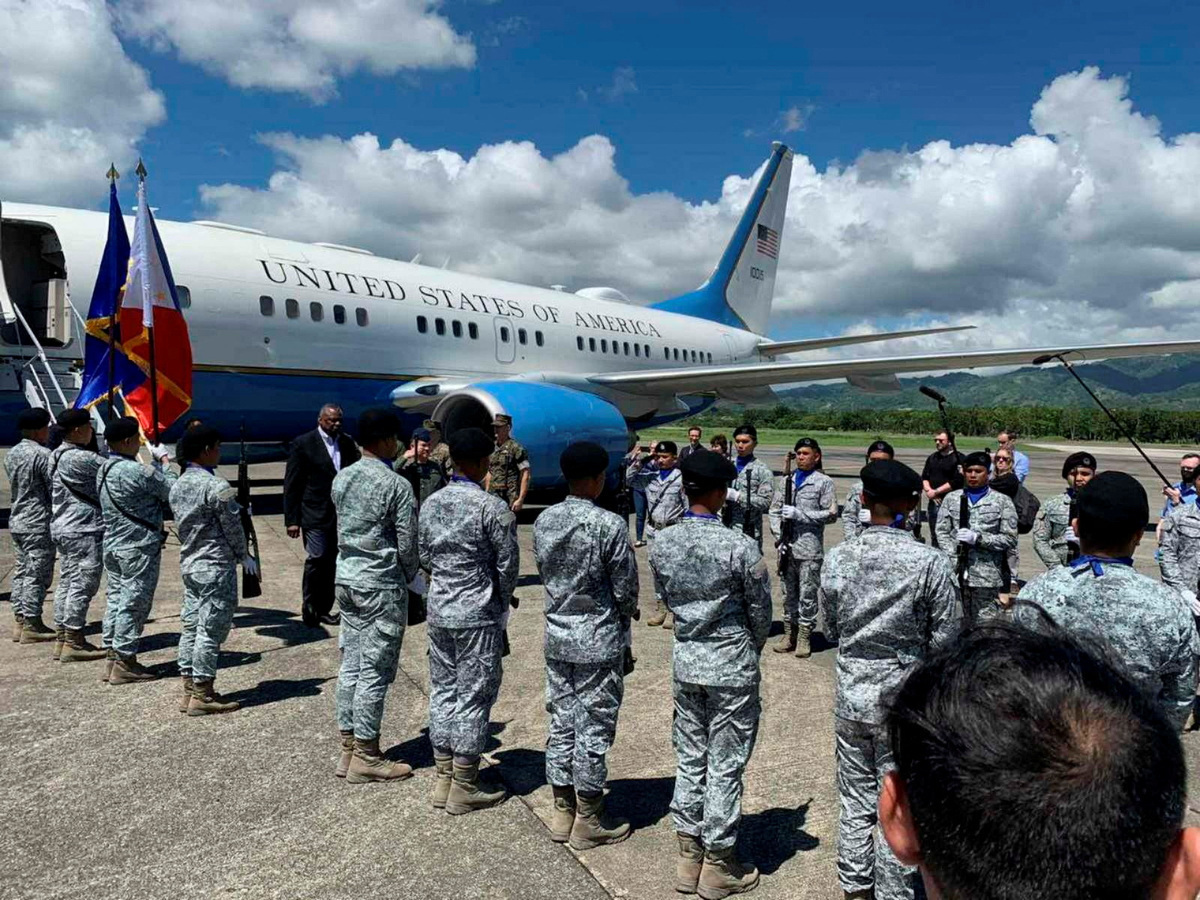 The United States and the Philippines kicked off their "shoulder-to-shoulder" joint military exercises on Tuesday.
The Balikatan exercises, which will run up to April 28, are reportedly the largest in decades, involving more than 17,600 US, Philippine and Australian military personnel, and include a live-fire drill in the South China Sea. Although Manila insists the exercises are meant to bolster its capabilities for coastal defense, and don't target any country, everything surrounding them seems to indicate something different. Particularly when viewed within the tricky present geopolitical context.
Manila may have no malicious intentions when it comes to relations with Beijing. After all, despite their contradicting territorial claims in the South China Sea, the two governments have managed to prevent the disputes from disrupting the more important pragmatic cooperation that have served both sides well. That is why relations between China and the Philippines have remained on good terms under both former president Rodrigo Duterte and current President Ferdinand Marcos Jr.
China is the Philippines' No 1 trading partner, and may contribute even more to Manila's economic ambitions as Beijing places greater emphasis on good-neighborly ties. As both countries' leaders have correctly observed, the potential of bilateral cooperation is tremendous. The increasing US engagement with the Philippines, however, is obviously less about prosperity, more about consolidating military deployments under its "Indo-Pacific" strategy, which has a declared purpose of countering what it claims to be the "threat" posed by China.
Manila may argue that by giving the US military access to four more military bases last week under the 2014 Enhanced Defense Cooperation Agreement it is only looking to upgrade Philippine national defense. And President Marcos has reportedly assured Beijing those bases would not be allowed to be used for offensive action. But the locations of the four new bases, three facing north toward the island of Taiwan and one near the Nansha Islands, clearly add to Beijing's concerns about US intentions in the region.
The Chinese embassy in Manila has criticized the EDCA bases as part of a US attempt to "encircle and contain" China. And Chinese Foreign Ministry spokesperson Mao Ning said the ongoing exercises "would only lead to more tensions and less peace and stability in the region".
US Secretary of State Antony Blinken and Secretary of Defense Lloyd Austin met with their Philippine counterparts in Washington on Tuesday and what they discussed will determine the parameters of the two countries' military cooperation.
China has made clear its views, with Foreign Ministry spokesman Wang Wenbin on Monday urging the two countries not to let their military cooperation intervene in the South China Sea disputes, let alone harm Chinese sovereignty, territorial integrity, and maritime and security rights and interests.
It is to be hoped that Manila does not let itself be intimidated or coerced by Washington into sacrificing the interests of the Philippines to the US' strategy to contain China.