Kenyan business community optimistic about Canton Fair
By Rading Gerro | chinadaily.com.cn | Updated: 2023-04-17 22:36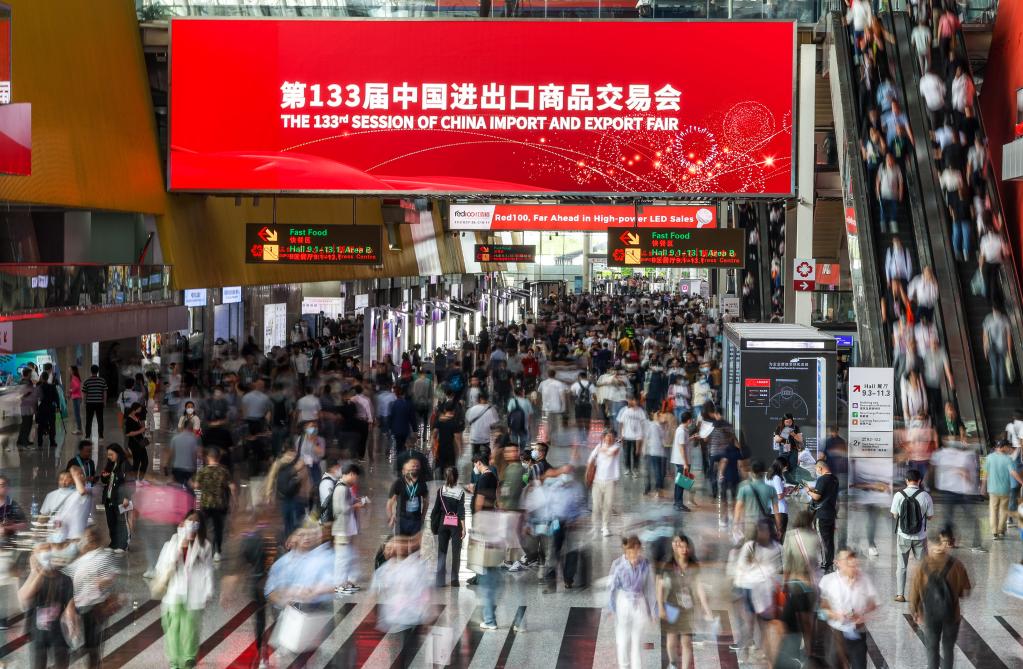 Local business communities in Kenya have expressed high optimism over the 133rd China Import and Export Fair, also known as the Canton Fair, which is being held in Guangzhou, Guangdong province until May 5.
"The Canton Fair is one of the biggest business networking forums in the Asian continent that most of us in Africa and Kenya particularly have tapped into to grow our enterprises, " said Eva Nganga, managing director of Varet Product, a company based in Nairobi dealing with sanitation products.
Nganga was speaking during a Canton Fair forum organized by Afripeak Expo Kenya Limited, where 68 Kenyan business delegations are expected to attend the fair.
Gao Wei, managing director of Afripeak Expo Kenya Limited said most of the enterprises from Kenya attending the fair are drawn from the manufacturing, construction, and clean energy sectors."These are key sectors in the realization of the country's Vision 2030,"Gao added.
Nganga said the Canton Fair is "a great avenue for African entrepreneurs to scale up their enterprise. Today I employ 20 staff full time and I am now planning to expand my enterprise to the East African region because I believe the Kenyan market is now too small for us."
Another Kenyan businessman, Seth Kimeu, quit full-time employment to venture into entrepreneurship due to the Canton Fair.
He said he set up Mos Optical Supply company to enable him to trade with his Chinese counterparts after he attended the Canton Fair in 2007.
"This has enabled me to supply optical products to most hospitals across the country," he said.
He also said he hopes to see Kenya's government lower taxation to enable more Chinese firms to fully set up manufacturing plants in Keya.
Jemimah Wangui, a local entrepreneur dealing in shoeware from China is attending the Canton Fair for the first time.
"I am looking forward to meeting some of my Chinese counterparts who have been supplying me with their products. I have dealt in shoeware for the last five years and I normally import two containers per year. This trip will also enable me to scale up my business hence creating more jobs for Kenyans and also visioning of setting up a shoe manufacturing plant in Kenya."
At the same time, Pius Rotich, general manager of Kenya Investment Authority, the Kenya government agency responsible for promoting and facilitating trade, has also assured Chinese investors in Kenya of safety.
"We are the hub of business for the sub-Saharan region. We have created an enabling environment for business and investment and we look forward to duplicating the Chinese success in manufacturing here at home through partnerships," said Rotich.