High inflation sparks mass protest in Prague
By JONATHAN POWELL in London | China Daily Global | Updated: 2023-04-18 09:41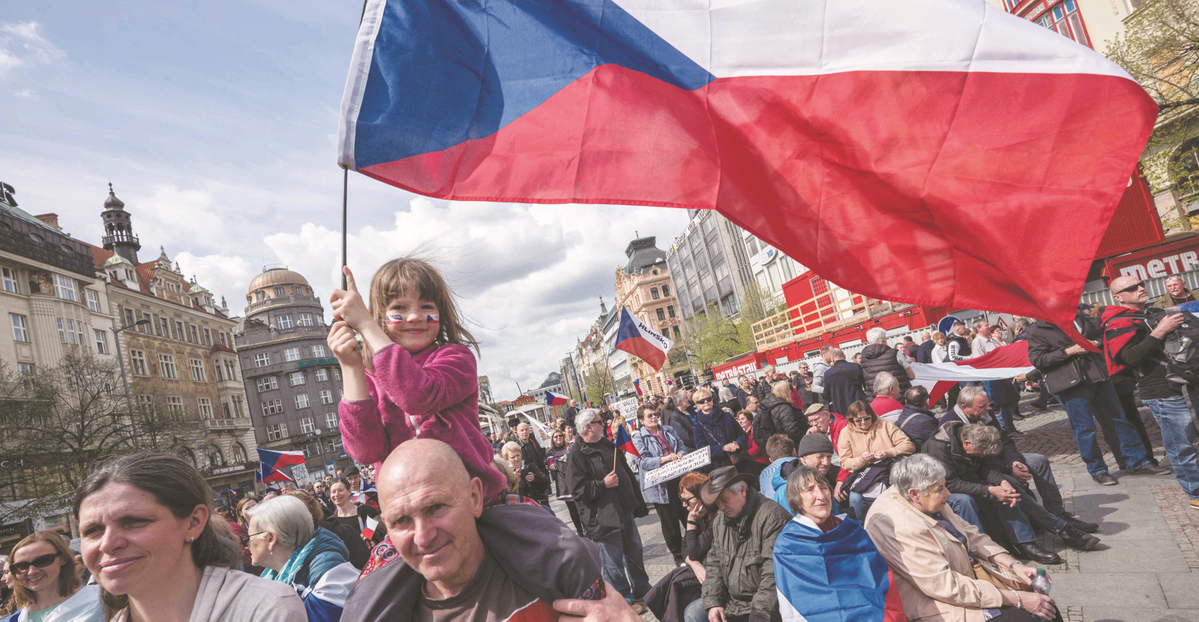 Thousands of protesters demonstrated in the Czech Republic capital, Prague, on Sunday, calling for the government's resignation and expressing concerns about high inflation.
The demonstrations, at Prague's Wenceslas Square, were organized under the "against the poverty "banner of a new non-parliamentary political party, known as PRO, according to news agency reports.
Protesters told The Associated Press their main concerns were inflation and the cost of energy.
"We want to express our disapproval of this government, of the political situation, of what's going on in the Czech Republic and, in fact, in the whole of Europe," said one protester, Renata Urbanova.
"I am concerned about our future, it seems to me that companies are going bust, people have less and less money and I really feel uncertain about what the future will bring," said protester Vladana Malirova.
The demonstrators were protesting for a second time on the issues following a rally last month, organized by the same group.
Speakers at the rally blamed the European Union and the Czech government for the soaring cost of living, and criticized the five-party coalition for its handling of the energy crisis, said reports.
The protesters are also pushing for an end to the Russia-Ukraine conflict. Some protesters signed a petition at the rally demanding that the country quit the NATO military alliance, reported The Associated Press.
The government of Prime Minister Petr Fiala has provided substantial military and humanitarian aid to Ukraine since the conflict began in February last year.
The head of the PRO organization, Jindrich Rajchl, claimed his group was ready to intensify protests. In English, the group's name PRO is said to stand for "Law, Respect, Expertise".
"We want the government's resignation," Rajchl told the crowd.
"Collect the last remnants of your honor, realize that you are not up to the job, and resign," Rajchl said, according to Reuters. Rajchl, a lawyer, is the former deputy head of the Czech soccer association.
Like other countries in Europe, the Czech Republic has battled rising inflation in the past year. The country's inflation rate fell to 15 percent in March, down from 16.7 percent in February and 17.5 percent the month before.
While the government has sought to protect the public and companies from the burden of high costs, it has also been trying to rein in budget deficits, said reports.