World shifts away from using the dollar
Share - WeChat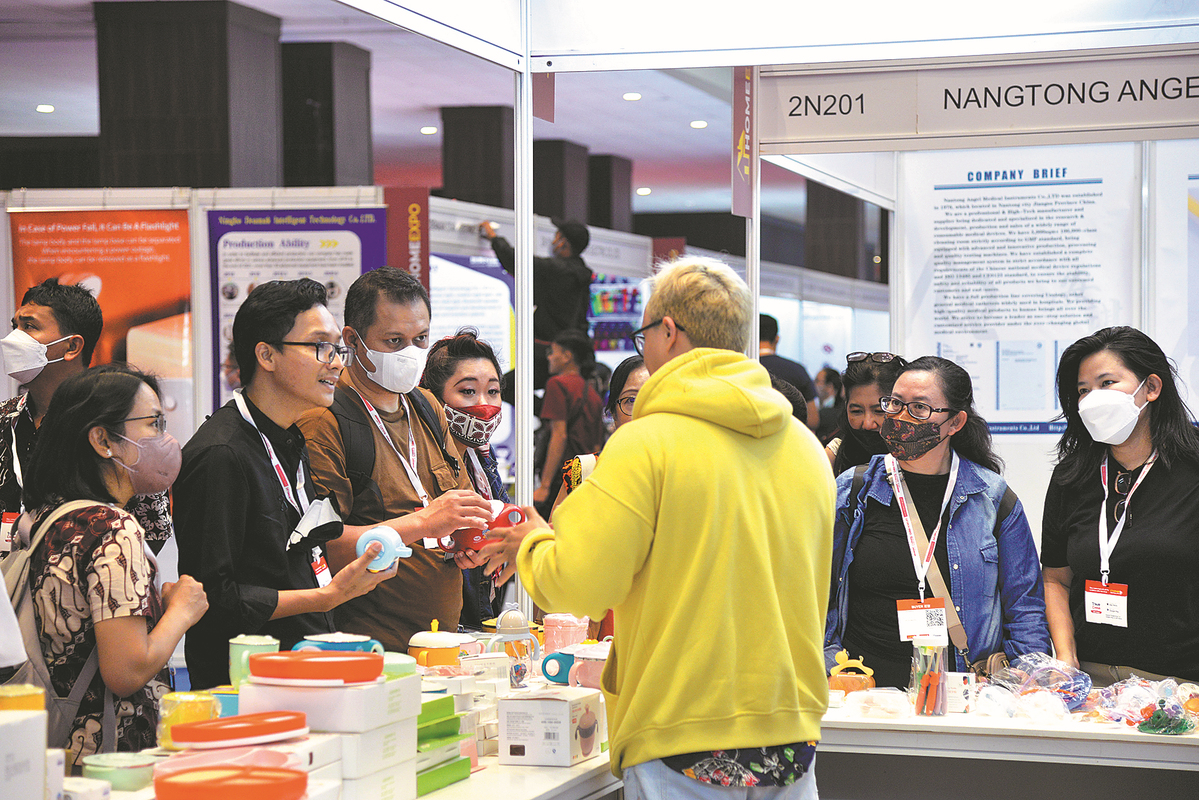 Special accounts
On July 31, India's central bank, the Reserve Bank of India, or RBI, set up a mechanism to facilitate cross-border trade transactions in the Indian rupee. India's Minister of State for Finance, Bhagwat Karad, said last month the RBI has approved 60 requests to open special rupee vostro accounts, or SRVAs, for correspondent banks in 18 countries.
Such accounts keep the foreign entity's holdings in the Indian bank, in Indian rupees. When an Indian importer wants to make a payment to a foreign trader in rupees, the amount will be credited to this vostro account.
On March 16, the High Commission of India in Dar es Salaam, Tanzania, announced that the RBI had allowed banks in India to open SRVAs for correspondent banks in Tanzania, allowing the two countries to trade using the Indian rupee and the Tanzanian shilling. A statement issued by the High Commission said this move will enable seamless payment transactions in domestic currencies, help conserve foreign exchange, and boost bilateral trade.
Piyush Goyal, India's commerce and industry minister, said at a briefing on April 13 that several countries are in talks with the RBI to facilitate trade in the rupee to reduce transaction costs, local media reported. Goyal said this is because settlements based on the dollar or the euro involve additional conversion costs.
Bangladesh recently agreed to pay Russia in yuan for a nuclear power plant that Russia's Rosatom State Atomic Energy Corp is helping construct near Dhaka, the Bangladeshi capital.
Russia's top lenders such as Sberbank, VTB Bank and Gazprombank have special rupee vostro accounts, allowing them to transact in Indian rupees.
Members of the Association of Southeast Asian Nations, or ASEAN, are also planning to use local currencies in intra-regional transactions. Perry Warjiyo, governor of the Indonesian central bank, said the regional bloc will create a task force to help ASEAN economies shift to using local currencies, instead of the dollar.
Warjiyo said on March 31 at the end of the ninth ASEAN Finance Ministers and Central Bank Governors Meeting in Bali, Indonesia, that using local currencies for cross-border trade and investment will reinforce financial resilience in the region.
Ernesto Pernia, former Philippine socioeconomic planning secretary, said the proposal to adopt local currencies for intra-regional trade is ideal, but not feasible in the near term. "It will entail much discussion and trial and error over the long run to arrive at a definitive collective agreement," he added.
V. Bruce Tolentino, a private-sector member of the Philippine central bank's monetary board, said in earlier interview with China Daily that ASEAN may be able to use local currencies for cross-border transactions in five to 10 years.
He said it was time to reduce the dominance of the dollar — and that of US banks — in international trade, as the COVID-19 pandemic and the Russia-Ukraine conflict have highlighted the need to build alternative trade finance and payment systems.
Rossi, from the University of Fribourg, said geopolitical tension such as the Russia-Ukraine conflict has pushed countries to "de-dollarize their own economies".
He said the sanctions imposed against Russia by the US and nations in Western Europe have encouraged Russia to use alternative currencies for international trade.
Leonardus Jegho in Jakarta and Jan Yumul in Hong Kong contributed to this story.
prime@chinadailyapac.com