Rocket ignition test site to propel development
By ZHAO LEI in Hefei | China Daily | Updated: 2023-04-26 08:49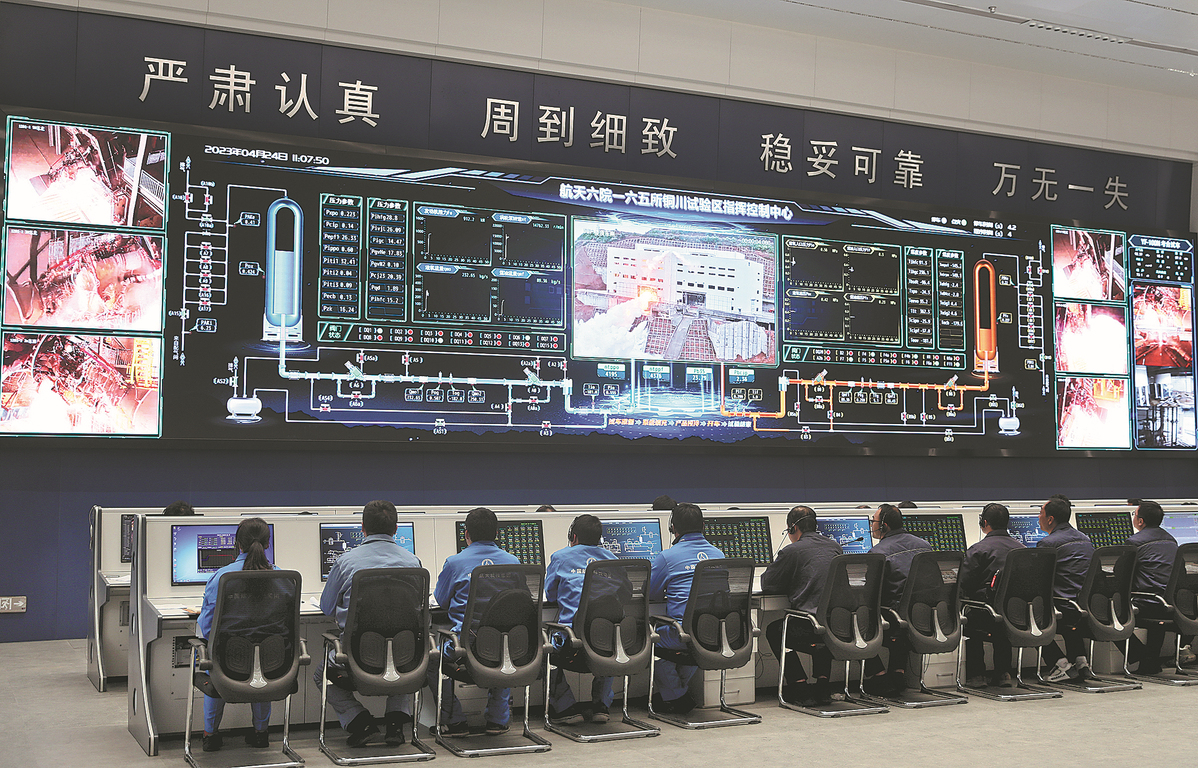 China has big plans to advance its space exploration and development, but whether those plans can become a reality depends on the capability of the country's carrier rockets, or more specifically, rocket engines.
China has some of the world's best rocket engines, ranging from huge ones lifting the Long March 5 heavy-lift rocket to small models elevating a craft from the lunar surface, but the nation continues to seek new types to meet the needs of future ambitious projects.
The latest step toward achieving these plans was announced on Monday, China's Space Day, by the Academy of Aerospace Propulsion Technology in Xi'an of Shaanxi province, a subsidiary of China Aerospace Science and Technology Corp and the country's dominant maker of liquid-propellant rocket engines.
The academy said in a news release that a new ignition testing facility has been put to use in Tongchuan, Shaanxi province, becoming Asia's first that can test super-powerful engines with a maximum individual thrust of 700 metric tons.
An ignition test of an engine, which has a smaller thrust, took place at the facility on Monday, it said, noting the facility's construction took only a single year.
Tan Yonghua, head of the academy's science and technology committee, said the facility will be a major testing site for liquid-propellant rocket engines and will extensively support the research and development of the nation's super-heavy rockets.
With new rockets propelled by reliable, powerful engines, China will be able to fulfill its manned missions to the moon and deep-space expeditions, according to him.
The most powerful liquid-propellant rocket engine in Asia is under development at the Xi'an academy. The 500-ton-thrust engine is four times mightier than the current strongest rocket engine in China which has a thrust of 120 tons. Its first ignition test took place at another testing facility in November.
In another development, the academy put three of its engine models into the commercial space market over the weekend, saying they can help private enterprises in China build strong rockets.