A complex family legacy
By Fang Aiqing | China Daily | Updated: 2023-05-01 10:16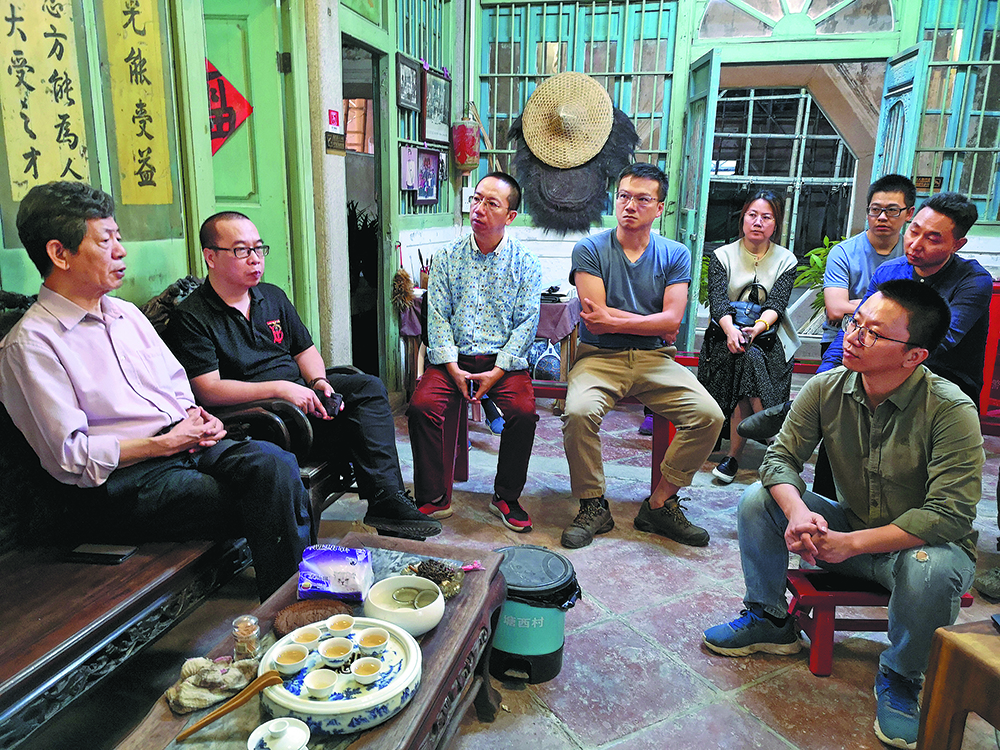 Descendant restores his clan's former homestead while promoting regional traditions, Fang Aiqing reports in Shantou, Guangdong.
Around the ancient port of Zhanglin, in Chenghai district of Shantou, once known as Swatow, in Guangdong province, lush camphor, banyan, papaya and sweet-scented Osmanthus trees shield outdated dwellings and courtyards.
In the ponds, water lilies generously display their soft red appeal, which offers a vivid contrast to their emerald chaperones.
Many households keep well-groomed bonsai in their yards, while an Indian spurge tree almost reaches a bungalow roof and an areca palm unconsciously relaxes its leaves on the stone balustrade of another building's second floor.
Taking several turns in the alleys leading from the river that runs into the nearby sea, an open area with a row of centuried houses comes into view.
They are built and decorated with a blend of Chinese and Western styles, especially highlighting the use of light blue house beams, doors and window shades.
Such color was once widely applied in Southeast Asian countries like Thailand, Cambodia, Singapore and Vietnam. An impressive example may be found in the 1992 film adaptation of Marguerite Duras' well-known novel The Lover, a love story set in colonial Saigon, today's Ho Chi Minh City of Vietnam, directed by Jean-Jacques Annaud.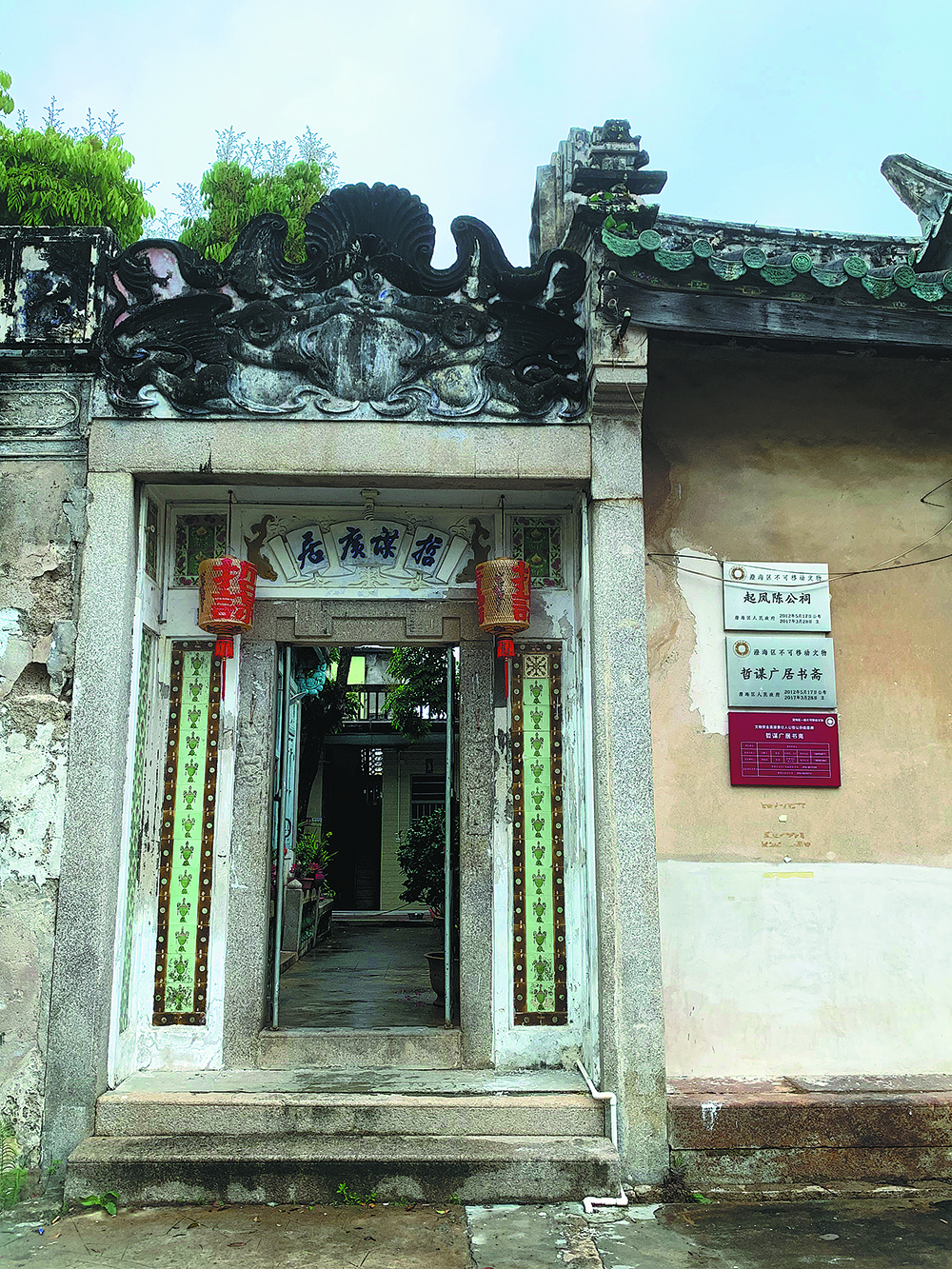 Located in Tangxi village, the houses belong to a clan of Chen, which built up a fortune with a fabric business in Thailand before sending funds back home and importing some of the materials to build the houses, which were completed in 1921.
Once left unattended, the houses are now under renovation by the descendants of the Chen family, led by Chen Ye, 39, a lecturer of Chinese philosophy at South China Normal University in Guangzhou, the provincial capital.
During the process, the Chens have had the chance to dig deeper into their family history, both at home and abroad, and reflect on their connections with local society.
More importantly, they are seeking to pass on the family tradition of giving back to the neighborhood — which has helped them build a reputation over the past century — by preserving and revitalizing traditional culture of the Chaoshan region, referring to the Guangdong cities of Chaozhou, Shantou, Shanwei and Jieyang.