China's used car sales up 15.23% in first four months
Xinhua | Updated: 2023-05-22 10:15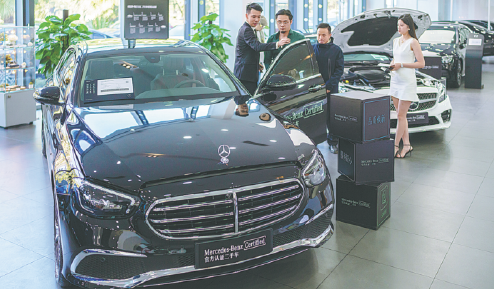 BEIJING -- China's used automobile sales soared 15.23 percent yea- on-year in the first four months of this year, industry data showed.
About 5.74 million used vehicles changed hands in the country, with a total transaction value of 361.14 billion yuan ($51.33 billion), according to the China Automobile Dealers Association.
In April alone, sales of second-hand vehicles in China topped 1.46 million units. The figure went down 6.59 percent month-on-month, but surged 33.03 percent year-on-year, the association said.
Last month, the combined transaction value of used car sales in the country came in at 90.39 billion yuan, the data revealed.