Escalating its tech-trade offensive another self-harming action of US: China Daily editorial
chinadaily.com.cn | Updated: 2023-05-24 19:22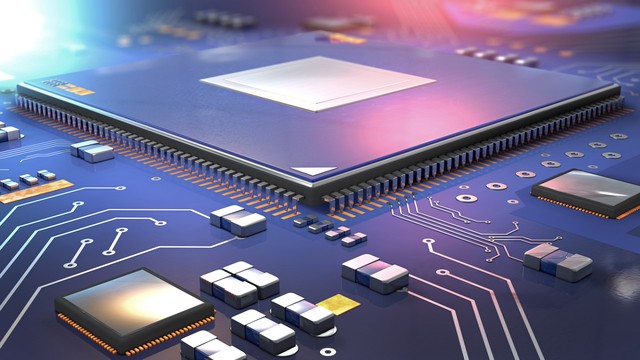 Shortly after China banned the sale of some chips by US-based Micron Technology citing security concerns, politicians in Washington are seeking to escalate the technology war against the country by threatening to target an even wider range of Chinese high-tech companies.
China's cyberspace regulator announced late on Sunday that the US memory chipmaker had failed its network security review and that as a result it would prevent operators of key infrastructure from buying from the company as it posed "significant security risks to China's critical information infrastructure supply chain".
The decision was made after more than a month of investigation into the company's compliance with China's laws and regulations.
Yet rather than advising Micron on how to mend its ways, Washington has pointed an accusing finger at China, with White House Press Secretary Karine Jean-Pierre calling the ban "not based on fact". Mike Gallagher, chair of the US House of Representatives' committee on China, on Tuesday urged the US Commerce Department to impose sanctions on Changxin Memory Technologies, China's leading maker of DRAM memory chips, in retaliation.
Any possible US retaliatory measures risk exacerbating the tech-trade dispute between the world's two largest economies, and sending the already worsening bilateral ties to an even lower level. An intensified China-US technology war will also bring more uncertainties to the already fragile global supply chains.
The lose-lose situation that China and the US, as well as the rest of the world, find themselves in stems from Washington randomly abusing national security as a justification for policies aimed at strangling the growth of China's high-tech companies.
Washington has banned approvals of new telecommunications equipment from China's telecommunications giant Huawei Technologies and ZTE on the grounds they pose "an unacceptable risk" to US national security. Other Chinese companies on the blacklist are surveillance equipment maker Dahua Technology, video surveillance firm Hangzhou Hikvision Digital Technology and telecoms company Hytera Communications. The consequences have been grave for the Chinese companies. For example, Huawei saw its profits drop by nearly 70 percent in 2022 as its business was hit hard by "a challenging external environment and non-market factors".
None of the punitive actions the US has taken against the Chinese high-tech companies have been based on fact. Yet despite this, there is no respite in sight. The US is reportedly mulling an executive order to ban US investment in high-end Chinese technologies such as artificial intelligence, quantum computing, 5G, and advanced semiconductors.
China and the US both stand to gain from cooperation, and lose from confrontation. Hopefully, this will be brought home sooner rather than later to those US politicians bent on intensifying the technology war against China.