Screen-display giant wows at LA event
By YUHAO ZHANG in Los Angeles | China Daily Global | Updated: 2023-05-25 10:05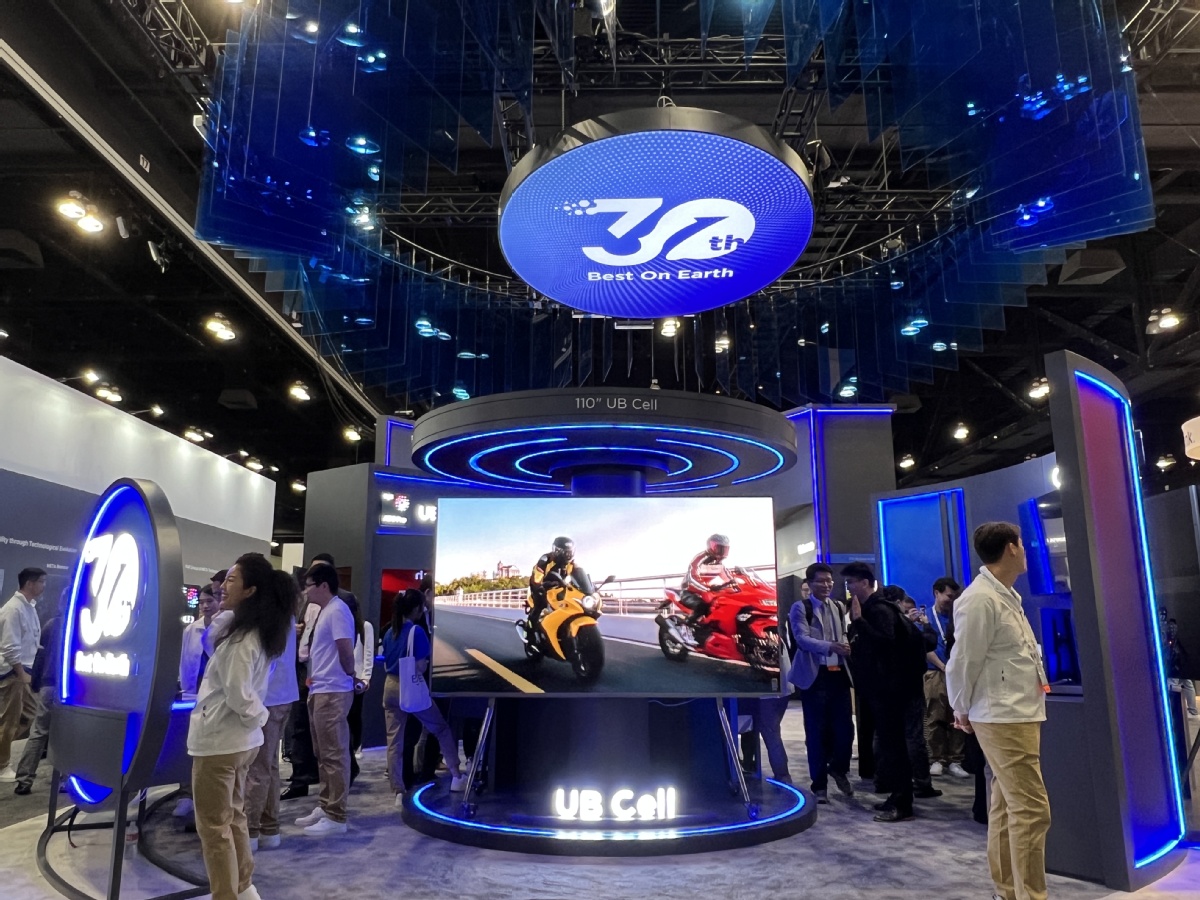 A Chinese company is putting on a dazzling display at SID Display Week 2023 in Los Angeles, a prestigious event hailed as the "Oscars" of the industry.
BOE Technology Group Co Ltd, a world leader in the semiconductor display industry, brought some new products to the exhibition, including a 110-inch 16K UHD display; a 600Hz refresh-rate laptop, a foldable product that can be folded both lengthwise and breadthwise; and a smart cockpit.
The cutting-edge technologies appealed to visitors at the event run by the Society for Information Display (May 21-26).
"It's a very nice panel. It's big, and it's almost impossible to see the pixels; that's really nice," said Irwin Bellers, who works for Roku, as he viewed BOE's 16K UHD display.
BOE, based in Beijing, also rolled out a realistic wood-texture display that can blend well with the interior of an auto.
"The one with the piece of wood," said Daniel Fischer, the UX/UI designer at BWM, on what impressed him the most, and "the information that brings to the surface".
His colleague, Olivier Pitrat added, "We know that BOE is one of the biggest Chinese OEMs doing displays in mass production. So we are curious to see all the inventions."
Data from Omdia, a global market research agency, showed that BOE ranked first globally in LCD screen shipments in 2022 in five major application sectors: smartphones, tablets, laptops, monitors and TVs.
China's share of global semiconductor display capacity has risen from zero in the past to 60 percent now, and BOE is supplying one 1 of every 4 displays in the world, according to Yanshun Chen, the chairman of BOE.
By 2022, BOE had accumulated more than 80,000 independent patent applications. Among the annual new patent applications, over 90 percent are for invention, and more than 33 percent are for overseas, covering countries and regions including the United States, Japan, South Korea and Europe.
"We understand that in the industry, only cooperation leads to a win-win situation," Chen said. "We need to work with partners to promote the development of display technology."