Netherlands' focus should not be on Washington's crises-creating agenda: China Daily editorial
chinadaily.com.cn | Updated: 2023-05-25 20:31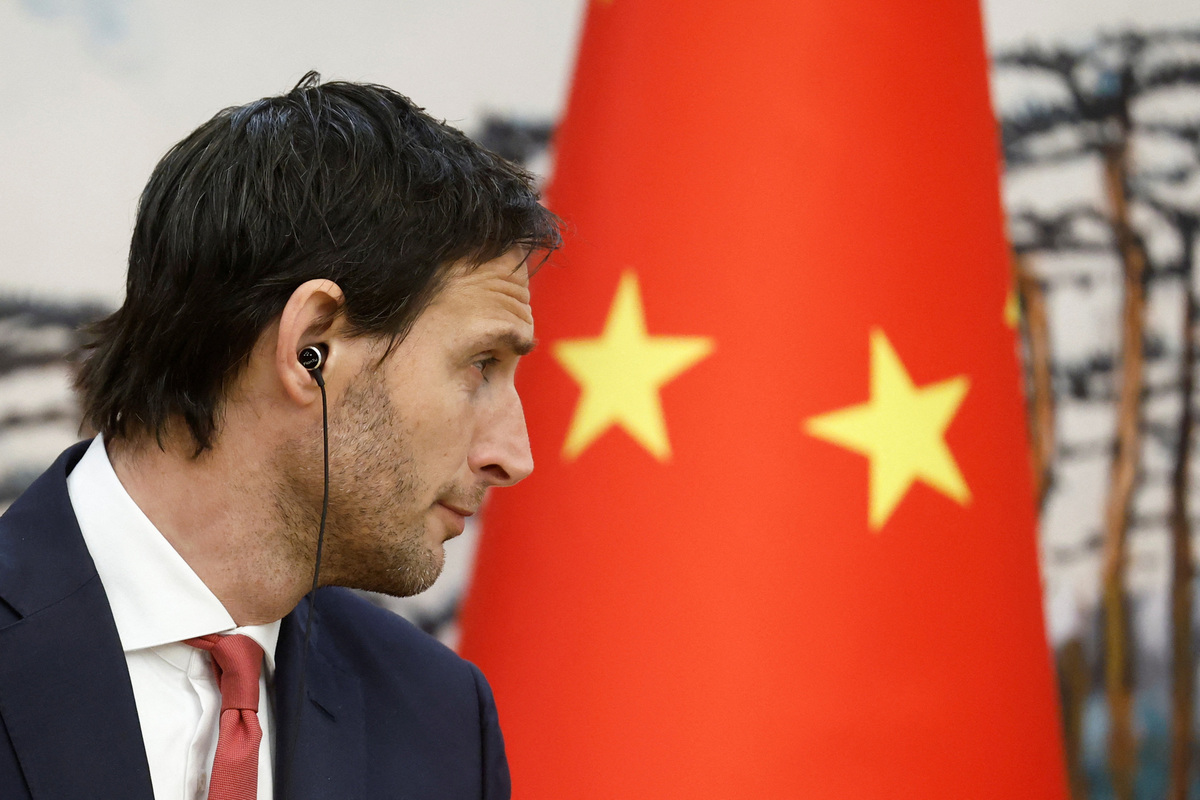 Dutch Deputy Prime Minister and Foreign Minister Wopke Hoekstra visited China on Tuesday and Wednesday, and discussed bilateral relations with Vice-President Han Zheng and State Councilor and Foreign Minister Qin Gang.
The talks, which both sides agreed were "candid", were no doubt constructive and conducive to clearing misgivings as Beijing strives to protect the once thriving China-Netherlands trade ties from disruption by an impending United States-led tech-trade embargo aimed at stymieing China's chipmaking capabilities, with the Netherlands expected to announce corresponding measures at the insistence of Washington.
Considering Japan has already decided to restrict exports of 23 types of semiconductor manufacturing equipment from July, there may be little chance of the Netherlands not following suit under the mounting pressure from the US. But as it has acknowledged, going too far would be lose-lose for both China and itself.
Telling reporters that China "has serious concerns" about "the issue of lithography machines", Qin urged the Netherlands to "work together to jointly protect the normal trade order between us, the international trade rules and to jointly keep the global industrial and supply chains stable". Han reiterated the same position on Wednesday when he held talks with the Dutch guest.
The Netherlands is China's second-largest trading partner in the EU. Last year, the total value of trade between them was 84 billion euros ($90.12 billion). Besides expressing China's willingness to expand bilateral cooperation, Qin told his guest that China hopes the Netherlands continues to play the role of the "portal" for China-Europe cooperation.
If Amsterdam, as Hoekstra stated, does follow a line of diplomatic independence, it should try to avoid a completely unnecessary confrontation. Particularly as China is "absolutely" a priority partner of his country, as he said at a news conference on Tuesday. As he pointed out, "… managing our joint interests, and also managing our differences is crucial, for effective cooperation". The cooperation, as he elaborated, extends from bilateral concerns to global ones, where he said China has a "pivotal role".
A mature relationship and effective cooperation between two sovereign countries should not be subject to wanton third-party interference. It is Washington sticking its oar in every issue that is responsible for the present troubles facing China and the Netherlands. "What China exports is opportunity, not crisis," said Qin. And Hoekstra knows that very well. But Amsterdam's present approach to cooperation with China is more akin to Washington's, which is increasingly driven by suspicion and fear of an allegedly rules-defying China. With Washington dictating the approach, the obstacles to China-Netherlands cooperation and China-EU cooperation will be difficult to overcome.
Amsterdam should not let Washington steer the Netherlands' trade policy in the wrong direction.