Tokyo applies for job as doorman for NATO: China Daily editorial
chinadaily.com.cn | Updated: 2023-05-25 20:47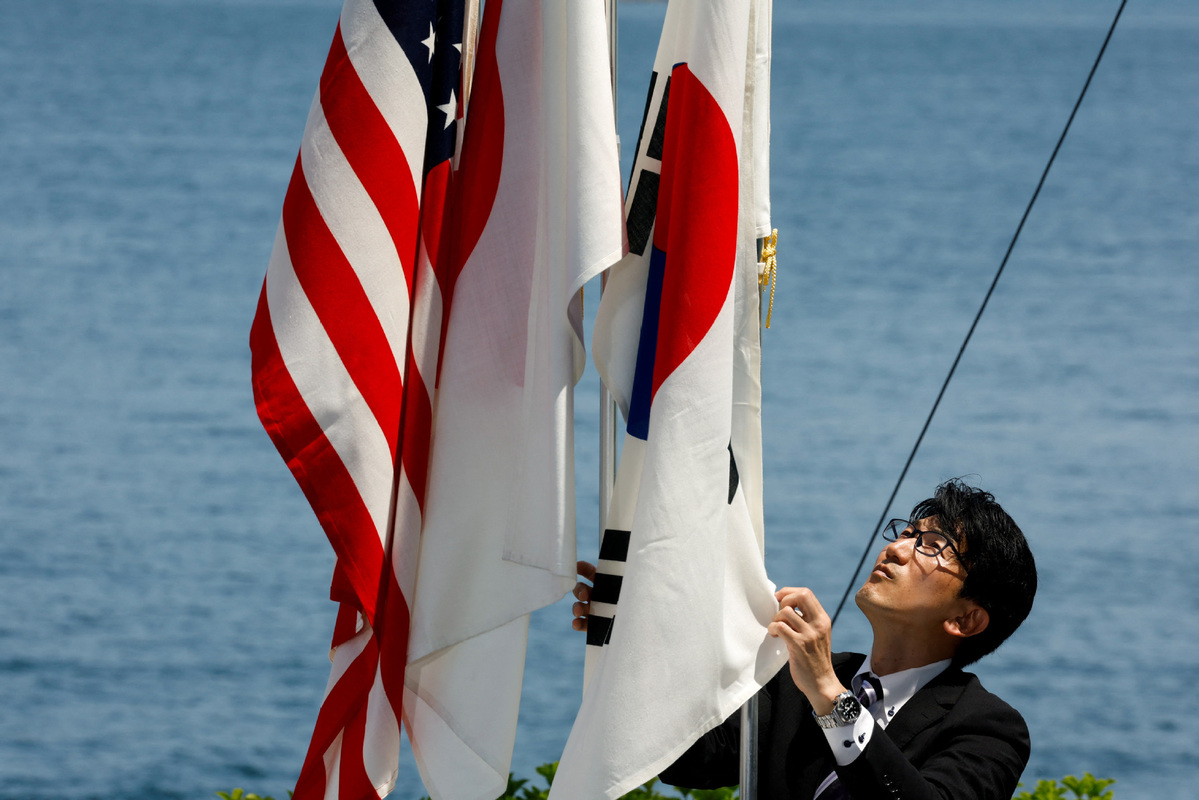 At their summit in Madrid last year, the North Atlantic Treaty Organization leaders endorsed a new Strategic Concept, the first since 2010, that highlighted the extent to which the transatlantic alliance has become a tool of proxified aggression for Washington.
Although NATO's core purpose is supposedly to ensure the collective defense of the allies, the organization's new concept highlights that rather than being a catalyst for strategic risk reduction, it now serves as the spearhead for the US' belligerent strategy aimed at suppressing Russia and China.
Signaling the alliance would significantly bolster its aggressive posture by ensuring a substantial and persistent forward-deployed presence "on land, at sea, and in the air", the concept makes clear that the alliance, not content with the conflict it has provoked in Europe, now has its trouble-making sights set on the "Indo-Pacific".
And with Tokyo hoping to take a free ride on Washington's strategy to realize the country's full militarization, this is being facilitated by Japan.
Although Japanese Prime Minister Fumio Kishida claimed on Wednesday that the country had no plans to become a NATO member, he acknowledged NATO was planning to open a liaison office in Japan. Japanese Ambassador to the United States Koji Tomita and Foreign Minister Yoshimasa Hayashi had revealed, on May 9 and 10 respectively, that Japan and NATO were discussing the details for establishing a liaison office.
Kishida is pushing his nation in all ways closer to the US-led military alliance. He attended last year's NATO summit in Madrid. And Kishida is also reportedly planning to attend the coming session in Vilnius, capital of Lithuania, in July, which might herald Japan's permanent participation.
The liaison office in Tokyo will be NATO's first in Asia. Once in place, it will grant Japan an important position in NATO's global arrangement as it will act as a transit station for the flow of information between NATO's headquarters in Europe and countries in the Asia-Pacific such as the Republic of Korea, Australia and New Zealand, that Washington is trying to rally to its cause.
Japan becoming the doorkeeper for NATO in Asia will come at the cost of the militarization of the Asia-Pacific region and the ruining of Japan's relations with its neighbors. The Asia-Pacific does not welcome bloc confrontation and Japan needs to act with its due prudence. Certainly, Tokyo should be mindful that in its desire to play a leading role in regional affairs it may prove to be fatally attractive to Washington as a pawn in its games.