Sino-US ties vital to global growth
By WANG KEJU | CHINA DAILY | Updated: 2023-05-27 07:14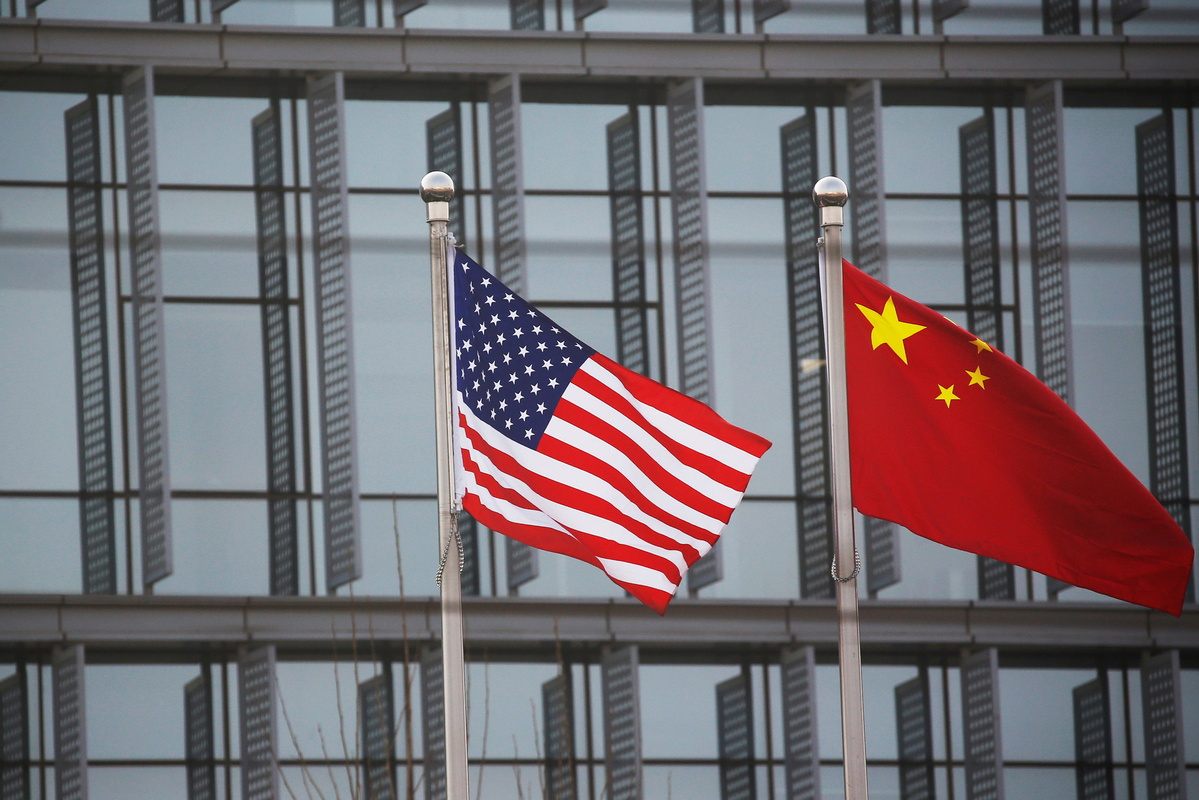 Strong economic ties between China and the United States are in the interest of both countries and their peoples, and will bring about stability and certainty in a turbulent and changing world, experts and executives said.
They made the remarks after a meeting between the top commerce officials of China and the US on Thursday. The meeting, they said, sent a positive signal to businesses in both countries, which will inject more certainty into China-US trade relations and help facilitate global economic growth.
China's Commerce Minister Wang Wentao met with US Commerce Secretary Gina Raimondo in Washington during the 2023 APEC Ministers Responsible for Trade Meeting.
The two sides had candid, professional and constructive exchange of views on China-US economic and trade relations and issues of mutual concern, China's Ministry of Commerce said on Friday.
China raised concerns about the US' economic and trade policies toward China, its semiconductor policy, export controls and foreign investment review, the ministry said.
Both sides agreed to establish communication channels to maintain and strengthen exchanges on specific economic and trade concerns and cooperation initiatives, according to the ministry.
"This meeting was part of ongoing efforts to maintain open lines of communication and responsibly manage the relationship," the US Department of Commerce said in a statement on Friday.
Raimondo expressed her commitment to continuing to build on the talks between President Joe Biden and President Xi Jinping in Bali, Indonesia, in November 2022, according to the statement.
Tu Xinquan, dean of the China Institute for WTO Studies at the University of International Business and Economics, said the meeting between the two top commerce officials sent a positive signal, which will boost the confidence of Chinese and US enterprises, and inject more certainty into China-US economic and trade cooperation.
The two sides should manage their differences and reach a consensus on gradually phasing out restrictive measures, as a stable and sound China-US relationship is in the common interest of the two peoples and the anchor of world economic growth, he said.
The International Monetary Fund had released a report in April on how de-globalization could affect the global economy. Increasing tensions between the US and China could cost the world 2 percent of its GDP, the report said.
Liu Ying, a researcher at the Chongyang Institute for Financial Studies at Renmin University of China, said that despite escalating geopolitical tensions, continued high tariffs and a barrage of export controls and regulatory restrictions, the China-US trade relationship remains robust.
Bilateral trade between China and the US hit a record high of $759.4 billion last year, data from the General Administration of Customs showed.
The economic structures of China and the US are highly complementary, and their interests deeply intertwined. The record trade is determined by Chinese and US businesses based on the global market supply and demand, Liu said.
In particular, imports and exports of intermediate goods occupy an important position in bilateral trade, which proves that supply chain cooperation between the two countries is mutually beneficial and win-win in nature, she said, adding that the two countries will only lose from confrontation.
Jean-Marc Taton, chairman of ExxonMobil China, said that as a US multinational oil and gas company, ExxonMobil has been a partner of China for over 131 years, and has always treated the country as its strategic market.
Although rising tensions and uncertainties cloud the world, the company remains optimistic on greater investments in China, Taton said on Wednesday at the Global Trade and Investment Promotion Summit in Beijing.