IAEA mustn't be hoodwinked over Fukushima: China Daily editorial
chinadaily.com.cn | Updated: 2023-05-31 19:55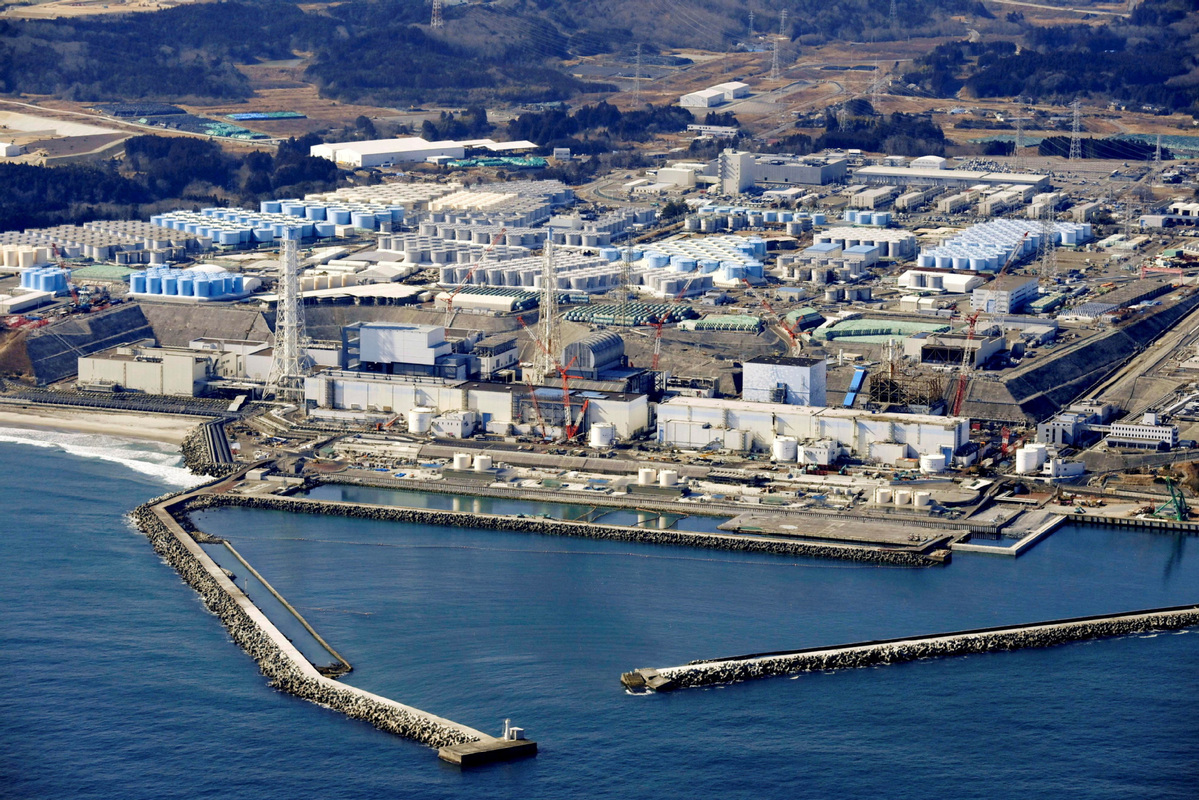 The Japanese government has repeatedly claimed that the contaminated water from its crippled Fukushima nuclear plant is safe enough to drink once treated. That would be a viable solution if that was the case.
Yet judging by Japan's desperation to get rid of the wastewater by discharging it into the sea, it seems the truth is far from what the Japanese government claims.
Earlier this month, the Republic of Korea's top opposition leader Lee Jae-myung challenged Japanese officials to drink the Fukushima wastewater if it is safe. None has dared.
The truth is, after suffering core meltdowns, the nuclear plant has been generating massive amounts of water which are tainted with substances such as tritium, a radioactive byproduct of nuclear reactors, that are hard to filter out.
Marine experts have also raised concerns over other isotopes in the wastewater, such as ruthenium, cobalt, strontium and plutonium, since modeling indicates that the wastewater once dumped into the sea will circulate around the entire Pacific Ocean. It is estimated that it will take only seven months for the wastewater discharged from Fukushima to reach the shores of the Republic of Korea's Jeju Island, and it will reach the US West Coast in just a few years.
The waves of protests that have erupted across Japan indicate the Japanese government has a long way to go to convince even the Japanese people. According to a recent poll in Japan, more than 43 percent of those surveyed are against the ocean discharge plan, and over 90 percent of them believe that it will have negative effects.
Since the Japanese government and the plant's operator Tokyo Electric Power Company have proved untrustworthy and irresponsible in their handling of the issue and the international community's wide concerns over that, they have long lost credibility, giving rise to questions and suspicions.
Against this backdrop, the International Atomic Energy Agency task force, which is in Japan this week for its final review of Japan's plan to release the nuclear-contaminated water into the Pacific Ocean, has naturally drawn international attention. The task force, comprising experts from 11 countries, including China and the ROK, should be fully aware of the gravity of its mission.
It should address such issues as whether discharging the water into the ocean is the only solution, and if not, is there a better option, whether the Japanese government and TEPCO are telling the truth about everything from the nuclear leak data to the treatment of the contaminated water, as well as the impact discharging the water into the ocean will have on the marine environment.
As the UN nuclear watchdog, the IAEA must not let itself be hoodwinked by Japan. It should produce a report that is objective and convincing, a report that can help determine what are the best steps to take to deal with the wastewater.