Inflation rate falls in EU's top economy
Share - WeChat Germany records slowing of price rise increase from 7.2 percent to 6.1 percent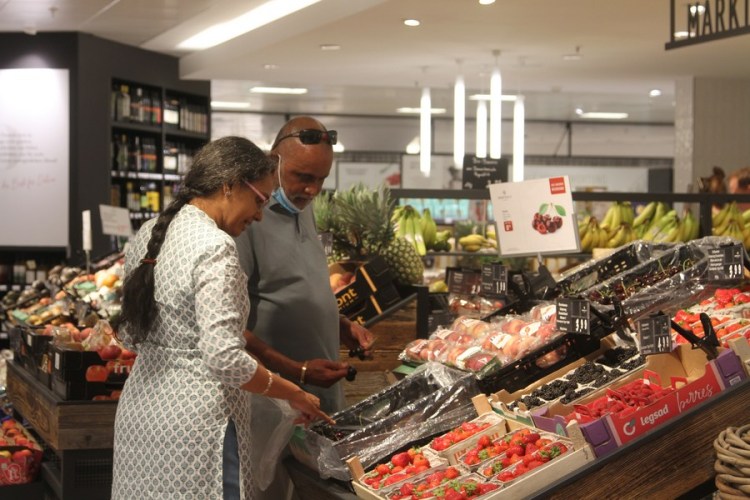 Germany's inflation rate dropped to 6.1 percent in May, according to data published by federal statistics office Destatis on Wednesday.
While the latest figures from Europe's biggest economy mark a slight decrease from its 7.2 percent inflation rate seen in April, the European Central Bank, or ECB, has cautioned that the eurozone monetary union still faces persistent vulnerabilities, reported Agence France-Presse news service, or AFP.
Surging energy prices in Germany, driven by the outbreak of the Russia-Ukraine conflict last year, eased considerably, with prices rising by a mere 2.6 percent, said Destatis.
The office reported that overall consumer prices have steadily decreased for the past three months, after inflation in Germany had peaked at 10 percent late last year, and stayed above 8 percent from August last year to March.
Destatis said that while government relief measures contributed to a decline in energy prices from their recent highs, helping to alleviate the impact on both consumers and businesses, the cost of groceries continued to climb at a faster rate in May, compared to the previous year.
Food prices are currently the main driver of inflation and continued to show "above average growth", Destatis said. In May, the annual increase in food prices was measured at 14.9 percent, down from 22.3 percent in March.
The ECB warned in a report released on Wednesday that the tightening credit conditions resulting from higher interest rates aimed at combating inflation are "testing the resilience" of households and businesses in the eurozone.
"As we tighten monetary policy to reduce high inflation, this can reveal vulnerabilities in the financial system," ECB Vice-President Luis de Guindos said in a statement accompanying its Financial Stability Review.
Eurozone inflation remained stubbornly high in April, at 7 percent, exceeding the ECB's 2 percent target rate.
In a bid to rein in steeply escalating consumer prices across the 20-nation currency club, the ECB has hiked its benchmark interest rates by 3.75 percentage points since July of last year.
This move stands in contrast to the almost 15 years of historically low rates, hovering around 0 percent, that followed the global financial crisis.
The rationale behind such interest rate hikes is to discourage borrowing and spending, by making it more expensive. However, there is an associated risk that these measures might curb economic growth if they prove too effective.
Official data released last week revealed that the German economy shrank for the second consecutive quarter, meeting the technical definition of a recession.
The country's gross domestic product fell by 0.3 percent in the January-March period, following a 0.5-percent drop in the final quarter of last year.