Australian PM: China's economic transformation benefits whole region
By Prime Sarmiento in Hong Kong | chinadaily.com.cn | Updated: 2023-06-02 22:52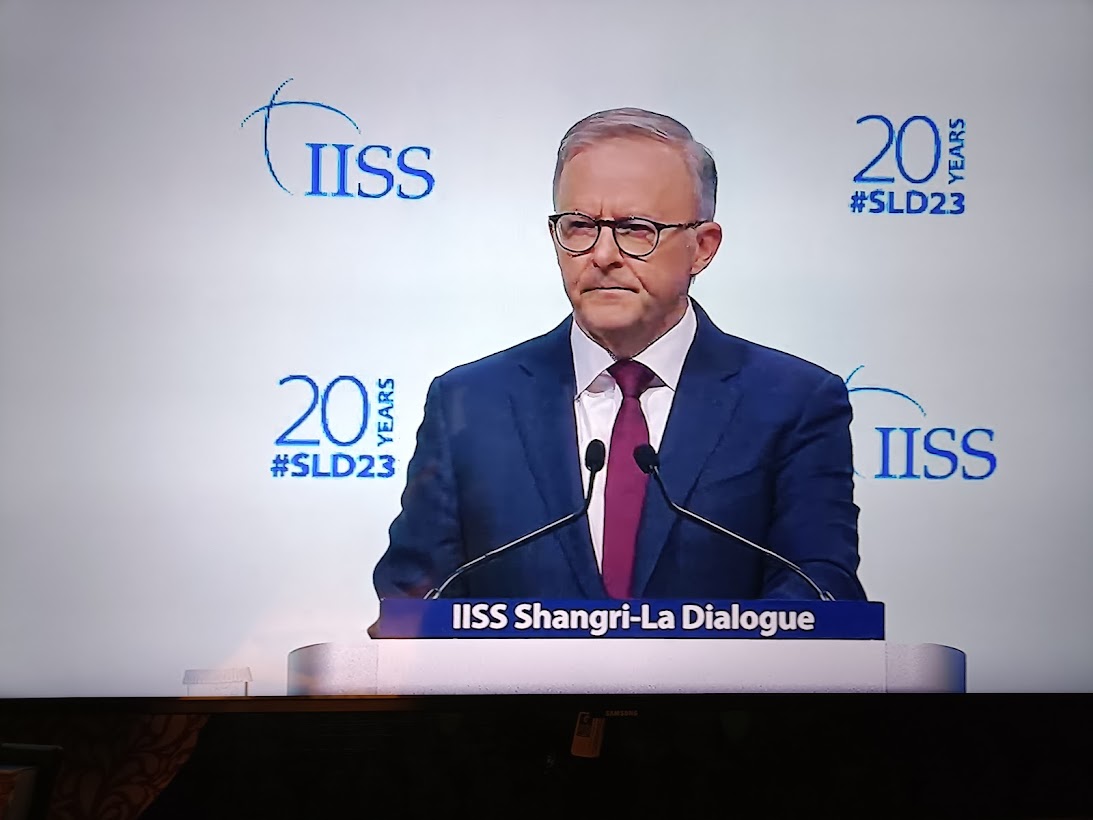 Australian Prime Minister Anthony Albanese has advocated for the removal of "any impediments" to trade between China and Australia, noting that China's "extraordinary economic transformation" has benefited not only its populace but the Asia-Pacific region as well.
Albanese, who delivered the keynote speech at Friday's opening of the 20th Shangri-La Dialogue, said that bilateral trade is a 'win-win', benefitting not only Australia's exporters but China as well.
"And that's true on a broader level. China's extraordinary economic transformation has benefited not only its populace China's extraordinary economic transformation has also benefited our entire region," Albanese said.
The annual Asian defense summit is being held at the Shangri-La Hotel in Singapore from June 2 to 4. The hybrid event, organized by the International Institute for Strategic Studies, or IISS, has gathered together defense ministers and security experts from the Asia-Pacific. China has sent a high-level delegation, led by State Councilor and Minister of National Defense Li Shangfu. Li will be giving a speech on China's new security initiatives on June 4's plenary session.
Albanese said that China's economic rise was made possible by a regional architecture that facilitates fair trade, encourages the sharing of knowledge, spurs innovation and builds people-to-people connections.
He said holding dialogues is key to stabilizing Australia's relationship with China. He said that while there are "fundamental differences" between the two nations' system of government and world views, it's always more effective to acknowledge their common interests.
Albanese said that Australia "strongly supports" the opening of channels of communication between China and the United States of America, and has quoted Singapore Prime Minister's Lee Hsien Loong's speech where he said that "big powers have a heavy responsibility to maintain stable and workable relations with one another". Albanese was alluding to Lee's speech that he delivered in March at the Boao Forum for Asia at South China's Hainan province.
And amid criticism of a possible nuclear proliferation owing to the creation of a trilateral pact among Australia, the US and the United Kingdom, or AUKUS, and Australia's planned purchase of nuclear submarines, Albanese maintained that Australia will remain committed to the provisions of Treaty on the Non-Proliferation of Nuclear Weapons and the Treaty of Rarotonga which aims to prevent the placement of nuclear weapons within the South Pacific. He said Australia is also cooperating with the International Atomic Energy Agency.
Albanese has also discussed Australia's comprehensive strategic partnership with the Association of Southeast Asian Nations, and how the appointment of former banker Nicholas Moore as Australia's first Special Envoy for Southeast Asia, will help identify new opportunities "to strengthen our shared economic future".