Shenzhou XV crew lands in Inner Mongolia
Share - WeChat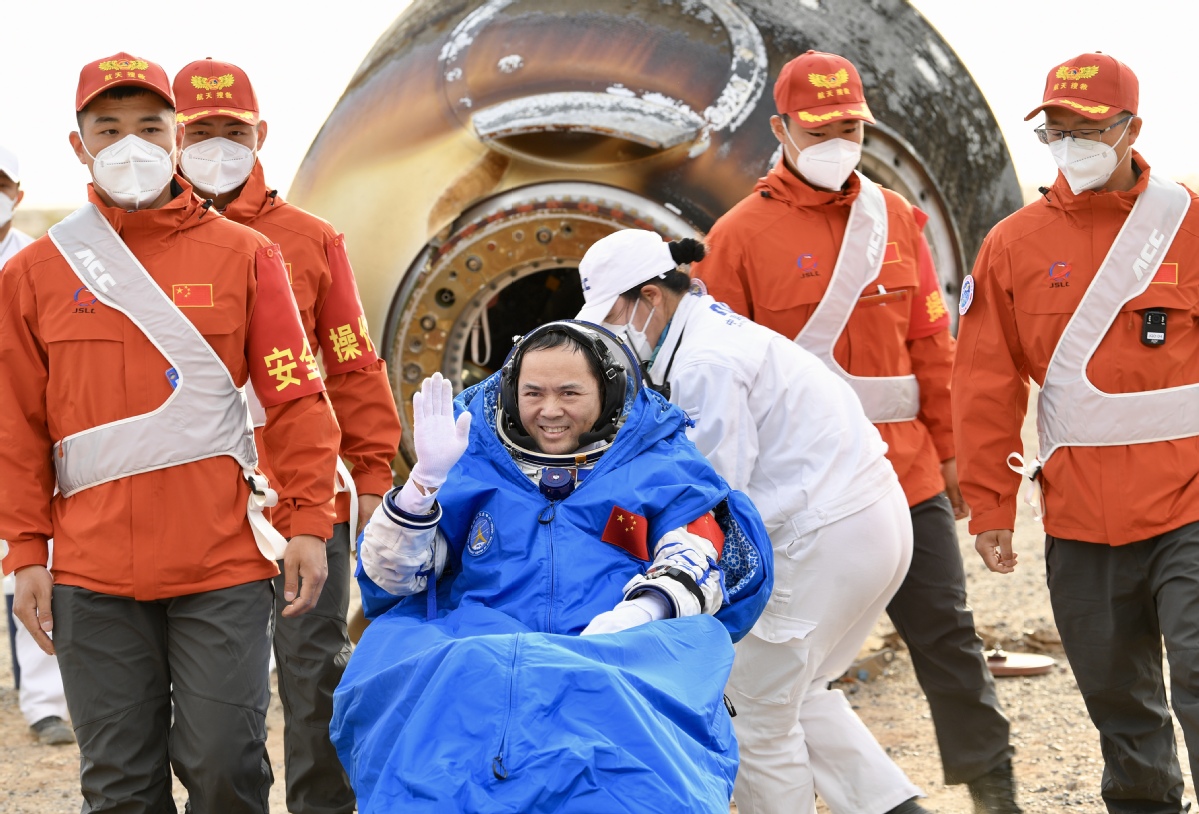 Deng trained 25 years only to wait for an opportunity to fly into space, becoming an icon of Chinese astronauts' perseverance and devotion.
Sitting in front of the landing capsule, Deng said his experiences over the past 25 years had reinforced his belief in the power of dream and persistence.
"No matter how old I am, knowing that I could be summoned to serve the motherland is always the happiest thing to me," he said.
Zhang recalled that he often tried to spot China, his hometown in Hunan province as well as the Dongting Lake when the Tiangong space station flew over the country.
"Though these places were often hidden by thick clouds, they were always in my heart and mind. We will go back to training as soon as our body condition permits. We will always be ready to return to space to contribute to this great 'New Era' and fulfill the duties given by the Party and the people," he said.
After the interview, the astronauts were moved into special vehicles for health checks.