Shenzhou XV crew lands in Inner Mongolia
Share - WeChat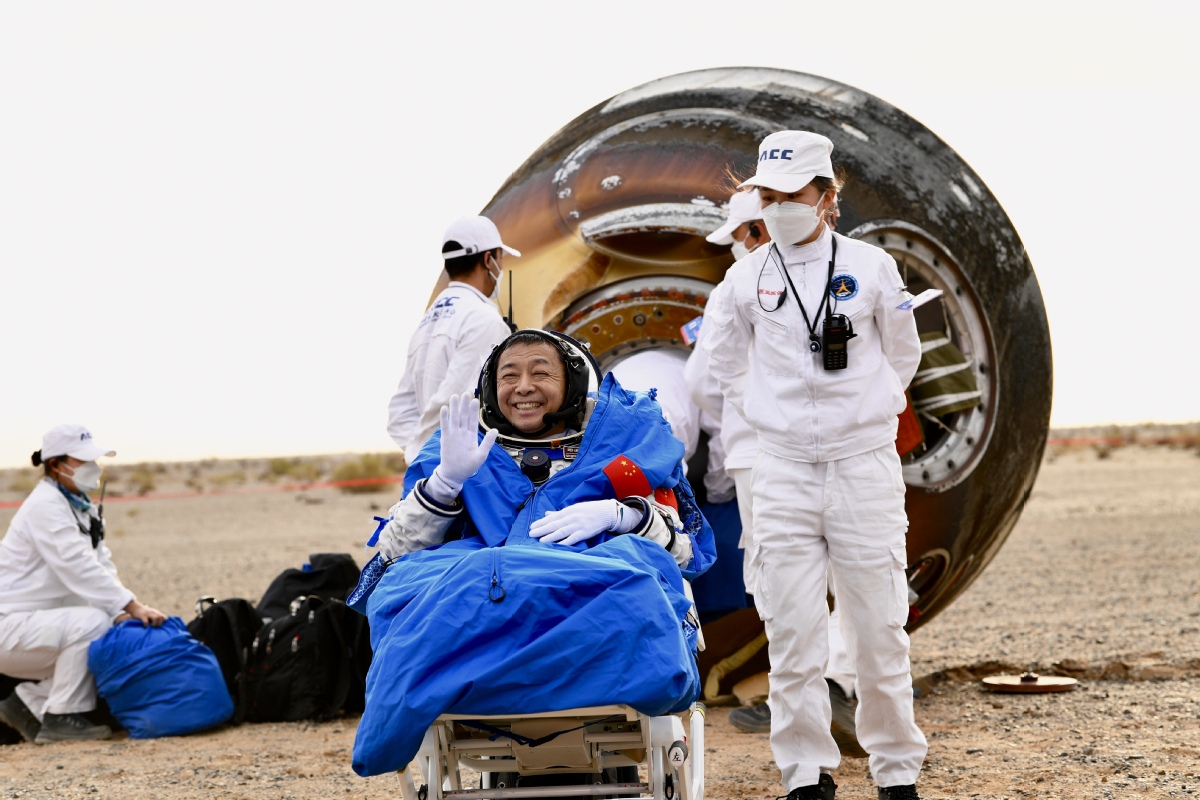 Before setting out on their return trip, Fei's team configured the Tiangong, transmitted science data back to Earth and sorted and transferred materials between the station and their spaceship.
On Friday afternoon, a brief handover ceremony took place inside Tiangong, with Fei and his crew members formally giving control of the massive station to the Shenzhou XVI flight team that arrived on Tuesday.
On Saturday night, the Shenzhou XV astronauts moved into their spacecraft and left the Tiangong space station at 9:29 pm.
Their successors, the Shenzhou XVI crew — mission commander Major General Jing Haipeng, Colonel Zhu Yangzhu and Professor Gui Haichao, who is the first Chinese civilian in space — will run the Tiangong, one of the largest pieces of infrastructure ever deployed in Earth's orbit, for five months and are scheduled to return in November.