Special meals for kids gain traction at QSR chains
By Wang Zhuoqiong | China Daily | Updated: 2023-06-07 09:26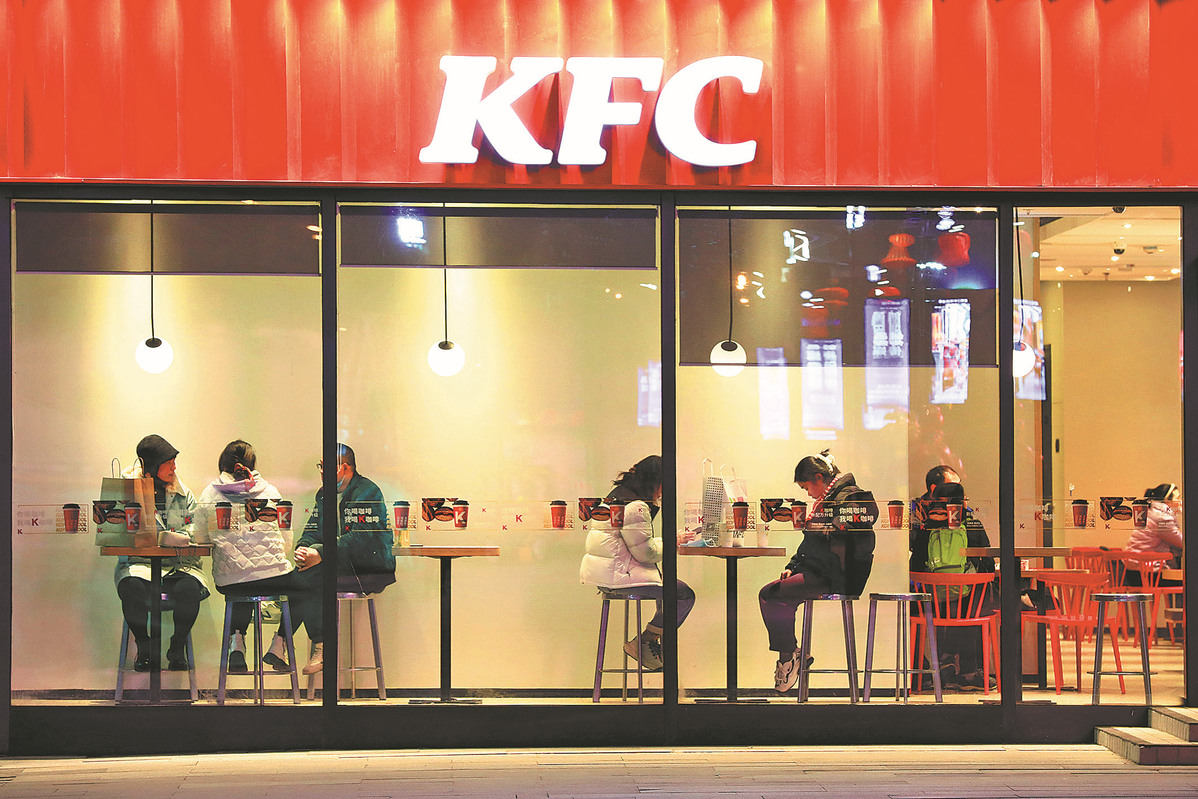 Children's meals at quick service restaurants (QSR), such as KFC, have proved a hit, with toys of beloved animated and cartoon characters gifted to them on special occasions helping drive sales and attract young consumers.
Sales of take-away children's meals increased by 300 percent year-on-year in 2022, while they climbed 144 percent in the first four months of 2023 from the same period last year, food delivery platform Meituan said. In terms of consumption of children's meals, Beijing, Chongqing, Chengdu in Sichuan province and Wuhan in Hubei province topped the list, with about 46 percent of families ordering food separately for adults and children, Meituan said.
KFC tied up with Sanrio, the designer of Hello Kitty, My Melody, and Kuromi, among others, to launch a special children's meal earlier this month.
Consumers who purchased the children's meal received a Saniro co-branded toy, distributed at random. This proved to be an effective and innovative marketing tool to boost sales.
"KFC has specialized in intellectual property collaboration and cross-sector marketing," said Zhu Danpeng, a food and beverages analyst based in Guangzhou, Guangdong province.
"Since the fast food sector has become highly competitive, innovations in marketing and differentiation such as children's meals with beloved IPs have brought more family consumers into their stores."
KFC's move is expected to significantly drive sales at its Chinese outlets, Zhu said. KFC China operates over 9,000 QSR outlets in the country. According to media reports, KFC prepared around 3 million Children's Day meals this year, a 25 percent increase from 2022.
On June 1, many KFC restaurants in Shanghai sold out all Children's Day meals within a matter of hours.
This reflects the increasing popularity of children's meals, with many kids showing particular interest in the toys that are given out along with the meals, said Zhu, adding that there are toy collectors who have collected KFC toys for over 10 years.
As China's consumption recovered during the first few months of 2023, leading dining brands are leveraging innovative marketing campaigns around public holidays and festivals to drive sales and attract new and younger customers.
China's catering sector saw sales rise to 4.7 trillion yuan ($661 billion) in 2019 from 2.9 trillion yuan in 2014, an annual aggregated rate of 10.1 percent on average. If 10 percent of this constitutes children's meals, the market scale of the category is nearly 470 billion yuan, the China Chain Store & Franchise Association said.
Xibei, a leading Chinese restaurant chain, has worked with Tina Tony, an animation series released by online video platform Youku in April, to compete in the children's catering sector.
In 2022, the restaurant chain invited a team of 20 top chefs to prepare children's meal menus and selected food materials that were child-friendly, along with specially designed services at the outlets.
From 2019 to 2022, Xibei's revenues from children's meals grew 415 percent, which was even more visible in its takeout orders. Last summer, young visitors to its stores were more than 1.59 million in number, according to research conducted by the China Chain Store & Franchise Association.
Tastien, a burger maker based in Fuzhou, Fujian province, has teamed up with Balala the Fairies, a Chinese fantasy series created by Guangdong Alpha Group Co Ltd, to unveil pink- and fairy-themed restaurants and burgers in May to attract more younger female consumers.
Between May and June, Haidilao, a leading hot pot brand, rolled out 200,000 sets of children's meals, priced at 39 yuan each, with a complementary Miffy rabbit mini bag.