UK's targeting of China opportunistic: China Daily editorial
chinadaily.com.cn | Updated: 2023-06-08 19:54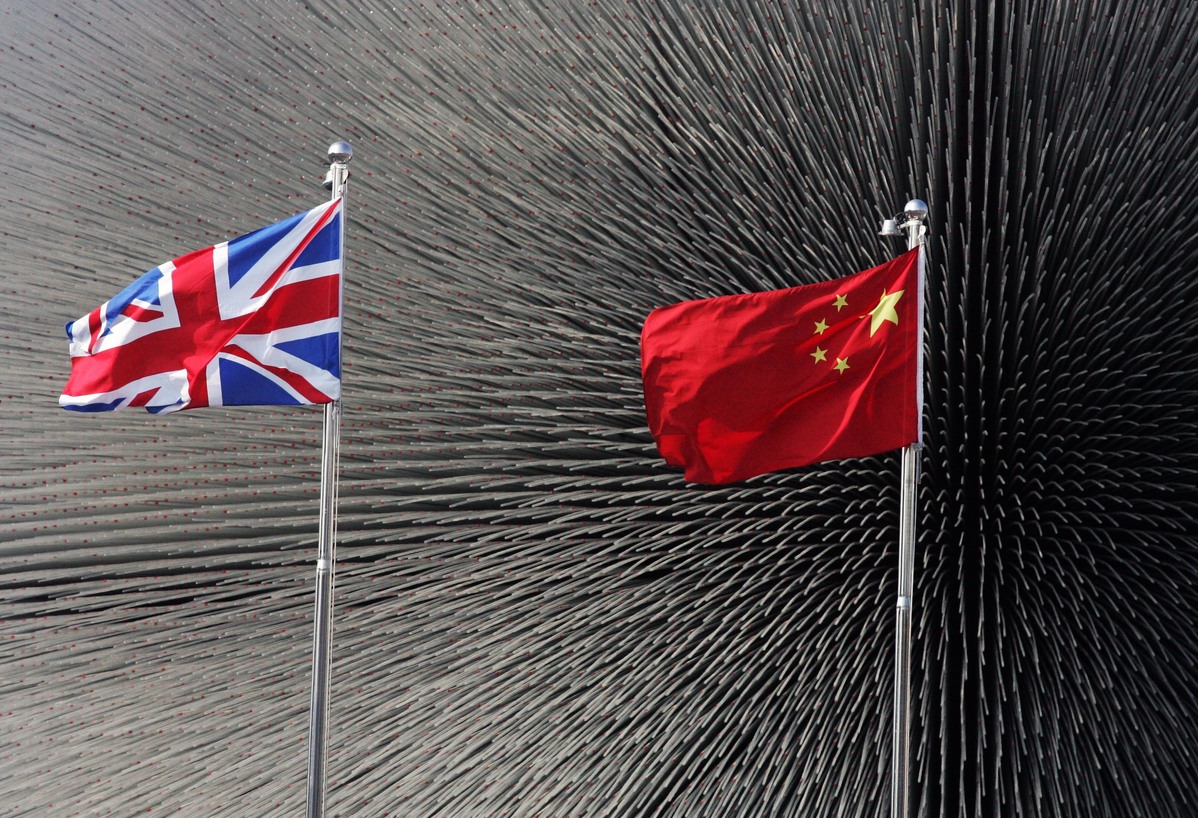 The Organisation for Economic Co-operation and Development said on Wednesday that although it had raised its growth projections for the UK economy in its latest set of forecasts for member countries, the United Kingdom's growth was expected to remain moderate and its inflation rate would be the highest among developed economies this year.
With UK households already feeling the pinch it is perhaps no wonder the ruling Conservative Party is trying to keep the public's attention on other issues, especially as an inquiry is underway into its slapdash response to the COVID-19 pandemic and given its own culpability for precipitating the UK's Brexit-induced economic woes.
In such circumstances, China has once again been made the fall guy, with the government committing to publish a timeline for the removal of surveillance equipment produced by Chinese companies from "sensitive central government sites". Although the statement released on Tuesday did not name specific companies, UK lawmakers have previously called for a ban on the sale and use of security cameras made by the Chinese companies Hikvision and Dahua.
Hikvision responded to the announcement with a statement saying that the move "by no means relates to the security of Hikvision's products" and it is part of the "the mounting geopolitical tensions being expressed through technology bans".
In that respect, the timing of the announcement is telling. UK Prime Minister Rishi Sunak arrived in Washington on Wednesday having made no bones about the purpose of his visit, which is intended to curry favor with the US.
Having left the European Union, the UK is desperate to further align itself with the US. Sunak told the BBC after his arrival in Washington that the United States is "indisputably our closest partner when it comes to trade", adding that he intended "to talk about strengthening that economic cooperation".
Quid pro quo will of course be demanded by Washington, hence the signal that Sunak's government is willing to support US efforts to hobble China's tech companies.
Although the Chinese embassy in the UK urged the UK side to stop political manipulation and provide a fair, just and non-discriminatory environment for the normal operation of Chinese companies in the UK, that is unlikely to happen.
Since the proposed stripping of Chinese equipment from government sites is a cynical token of loyalty offered by London in the hope that Washington will throw some coins in the UK cap, should that largesse be forthcoming the UK will be beholden. Which means Beijing should be prepared for the UK to tag along as Washington's faithful retainer, always at its beck and call for whatever discriminatory move against China it proposes.
In trying to kill two birds with one stone in this way, the UK government is once again unnecessarily putting obstacles in the way of cooperative relations with China. The UK should make its policies related to China more rational, less opportunistic.