Chinese curator asks visitors to understand meaning of care
By XING YI in London | China Daily | Updated: 2023-06-10 10:49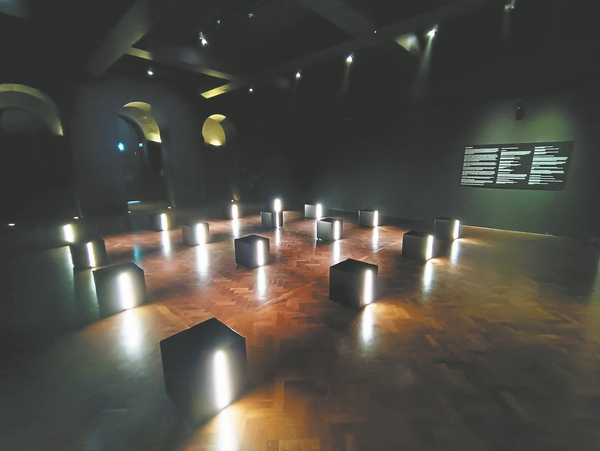 For Chinese curator Wang Naiyi, the word care carries a lot of meanings, takes multiple forms, and could be interpreted through different dimensions. That is the underlying theme of the Care Pavilion that she curated for this year's London Design Biennale, which opened on June 1 and runs until June 25.
"Having experienced the pandemic, people are taking greater care of their health, and as the climate crisis deepens, people care more about the environment," Wang says. And care, Wang adds, takes on many forms.
Instead of giving concrete directions, the pavilion, a dark space with meditative music and cube stools, prompts visitors to reflect upon care on their own.
"We don't want the pavilion to just focus on one aspect or only one form of caring, so it's an open ground," says Wang, who used to teach at China's Central Academy of Fine Arts and is now pursuing a doctoral degree in the history of design in London.
"We invite interdisciplinary designers, architects, scholars, healers and cultural practitioners to respond to 'care', using the biennale as a testing ground to re-imagine the politics and ethics of care," she says, adding that 15 participants from various countries and regions will give performances, hold discussions, and make pop-up installations in the coming weeks.
The Care Pavilion is one of 40 pavilions set up by curators from across the world in London's Somerset House to enact new forms of international cooperation and participation through design, under the theme, "The Global Game: Remapping Collaborations".
The pavilions touch upon topics ranging from the urban environment to traditional practices, from sustainability to the humanitarian response to conflict.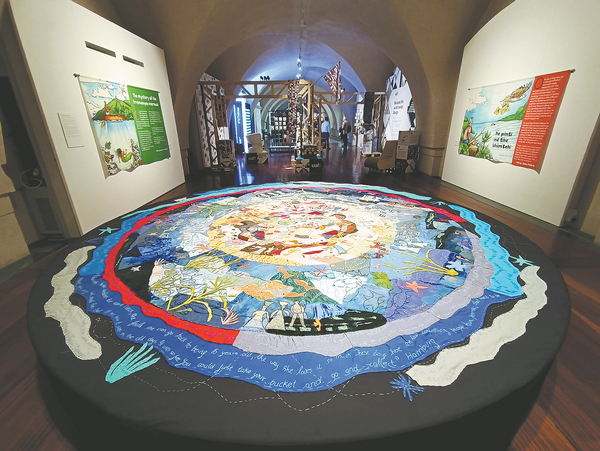 Aric Chen, director of the Nieuwe Instituut, a museum for architecture and design in Rotterdam, also artistic director of this year's biennale, says that he hopes the event can create an alternative geopolitical landscape driven not by competition or conflict, but rather cooperation.
"We all know that global challenges require global collaboration," says Chen. "This is easier said than done, but in some small way, we hope real international exchanges will arise from this biennale in a way that also invites visitors to become part of the process."
Victoria Broackes, director of the London Design Biennale, says: "The fourth edition of the London Design Biennale opens at a time of huge global challenges. ... We are excited to invite Londoners and visitors to the capital to experience these multisensory and interactive exhibitions seeking solutions."
The biennale offers a rich public program with a forum that takes place weekly at King's College London, alongside a range of other workshops, screenings and performances organized by different pavilions.
xingyi@chinadaily.com.cn