Heat wave takes heavy toll in India
By APARAJIT CHAKRABORTY in New Delhi | China Daily | Updated: 2023-06-20 07:03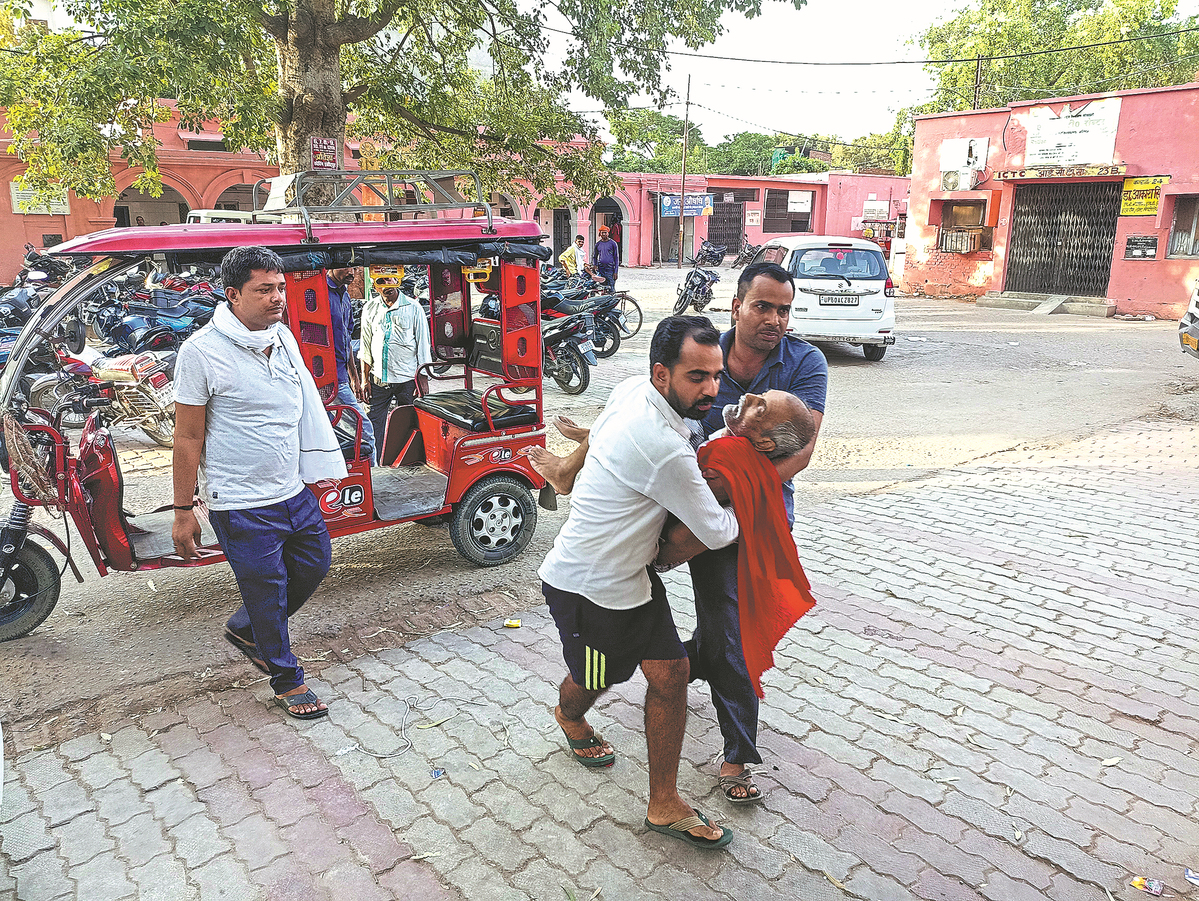 One of India's most brutal heat waves has claimed at least 166 lives over the past several days and climate scientists have warned that the suffering might continue upon the delay of monsoon rains.
Nearly 170 people have died in two of India's most populous states in recent days amid a sweltering heat wave, The Associated Press quoted officials as saying on Monday.
In the northern state of Uttar Pradesh, 119 people have died from heat-related illnesses over the last several days while in neighboring Bihar state 47 people have died, according to local news reports and health officials.
The Uttar Pradesh and Bihar governments have issued health advisories warning residents aged over 60 and others with severe illnesses to stay indoors during the day.
El Nino climate conditions, associated with the warming of sea surface temperatures, have aggravated the situation, triggering concerns over extreme weather events which may continue till early July, climate experts warned.
Ravindra Kumar, district magistrate of Ballia district of Uttar Pradesh, said dozens of people have died and many patients were admitted to the district hospital for various ailments, which might have been aggravated by the heat wave that is averaging around 43 C.
Most of the admitted patients are aged 60 and older and have symptoms, including high temperatures, stroke, diarrhea, breathing difficulties and heart-related problems, according to doctors in government hospitals.
Rising emergency cases
Himanshu Yadav, a Ballia resident who lost his 74-year-old father on Saturday, said he saw an increase in the number of people at the hospital's emergency room, while caring for his mother in the emergency ward.
"Most of the markets, roads and highways are largely deserted like an emergency has been declared. No one is venturing out, fearing the heat wave. I have never seen this before," Asish Pathak, a taxi driver in Ballia, said.
Atul Kumar Singh, a scientist from the India Meteorological Department, or IMD, said temperatures across the state were above normal.
Last week, the IMD issued a heat wave alert for 22 districts in Uttar Pradesh. The IMD warned that the exhaustive heat wave conditions are likely to continue for the next few days in several Indian states and advised people to take necessary precautions to safeguard themselves from the extreme heat.
In Bihar's capital Patna, it also recorded 42 C on Sunday. Patna recorded a maximum temperature of 44.7 C on Saturday.
Cyclone Biparjoy, which swept across the west coast of India and made landfall on Thursday, has been blamed for the delay in the onset of the annual monsoon.
A study by the academic group World Weather Attribution found that climate change made devastating early heat in India and Pakistan 30 times more likely.
Agencies contributed to this story.
The writer is a freelance journalist for China Daily.