The road that led to a journey for city's distinctive style
By ZHANG KUN in Shanghai | CHINA DAILY | Updated: 2023-07-07 08:32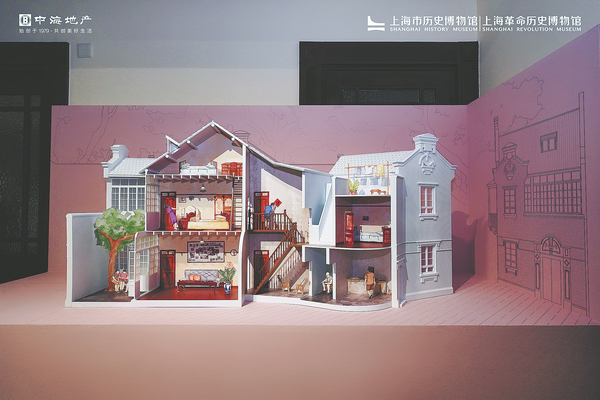 It might be only 1.3 kilometers in length, but Shunchang Road in Shanghai is deeply steeped in lore. It is the place where China's first modern art academy was born, and where the plant of the largest producer of monosodium glutamate (MSG) in the country was once located.
On June 16, a new exhibition titled Re-encounter Shunchang Road kicked off at the Shanghai History Museum, taking audiences on a journey into its past and offering a glimpse into the future.
According to Zhou Qunhua, the director of the museum, Shunchang Road is "a very iconic area in the southwest part of central Shanghai" and a key witness of the westward expansion of Shanghai from the old city area. Once a melting pot of Chinese and Western cultures, this road was where the distinctive Shanghai style in the Chinese art scene was born, he adds.
The first of the four chapters of the exhibition shows the birth of the road in 1905, when the administration of the former French concession had one of the creeks called Datie Bang, or Blacksmith Creek, filled in to build a road. Following the establishment of a market in 1917, the road was finally named Rue de Marche, or Market Road, and it became a vital link between the old town and the Huangpu River.
In the early 1920s, the first private modern art school in China, the Shanghai Academy of Fine Arts, moved its Western painting department from Zhejiang province to what is today's Shunchang Road No 550-565. In 1925, the school acquired land along Market Road on which to build new premises.
"Market Road was a busy street filled with noise, from the pancake vendors' hawking to neighbors fighting over trivial matters. But stepping out of Market Road, you enter the romantic, quiet ambience of the former French concession, with all the French style houses and plane trees along the road, a perfect location for sketching," recalls Ding Jingying, a former student of the school.
In the 1920s, industrial tycoons Wu Yunchu and Zhang Yiyun founded the Tian Chu Company, which was the largest producer of MSG in China, and set up a plant on the road. When the Japanese attacked Shanghai in 1932, Wu donated gasoline, medicine and food supplies to the Chinese armies, and even had his company vehicles transport supplies to the army.