Licensing requirements eased for vendors selling cold dishes
By Liang Shuang | China Daily | Updated: 2023-07-13 09:38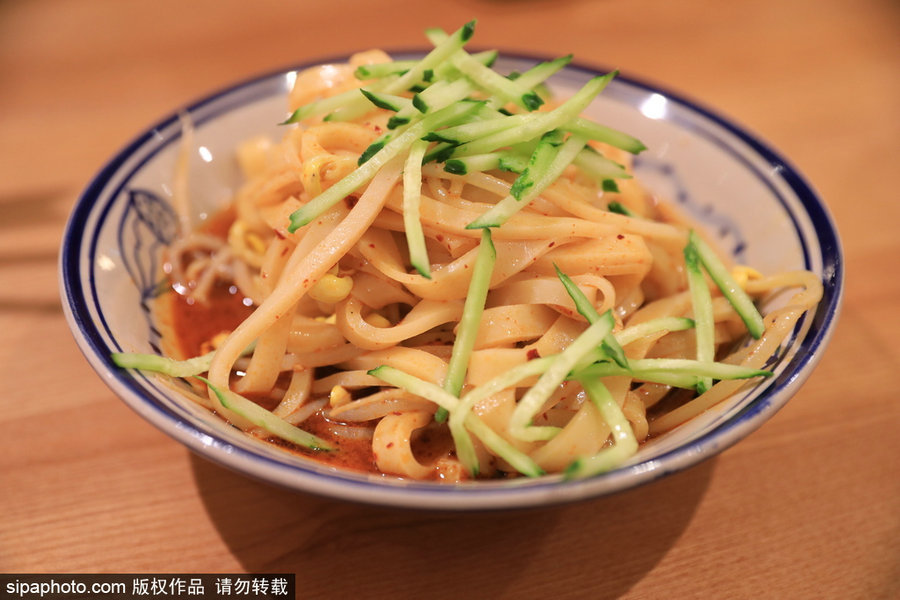 China will refine regulations on issuing licenses for food vendors selling cold dishes, and the requirements to obtain licenses to sell such dishes may be simplified for those who serve easy-to-make dishes that bear low safety risks, according to new rules by the State Administration for Market Regulation released on Wednesday.
According to the new regulations, which will take effect on Dec 1, food sellers who make "simple dishes" that have low food safety risks will be subjected to simpler inspection requirements. For example, areas and utensils dedicated to cold-dish making will no longer be necessary, provided local market regulators can guarantee food safety.
Sellers would then be allowed to serve food and drinks made simply by de-freezing, quick heating, washing and cutting, decorating plates and stirring powders.
However, the use of raw seafood, cold cakes and cold meat dishes poses higher risks, so special licenses will still be required to serve these foods.
In an explanatory statement, the State Administration for Market Regulation said the change was made in response to complaints.
"We have further cleared the scope of food license issuing and made the decision to simplify permits for the making of simple foods such as cucumber salad," the administration said.
As cold dishes are more prone to food safety hazards, restaurants or diners that serve even simple cold dishes are required to apply for a special permit, according to existing regulations. Those who are not qualified will have their regular restaurant licenses display the words "excluding cold dish" in their approved scope of sales.
To get the permit, restaurants currently must have a staff member dedicated to making cold dishes in an exclusive room of at least 5 square meters. The room has to be equipped with mirrors, automatic handwashing, ultraviolet sterilizing lights, and exclusive refrigeration and mixing utensils.
Due to their complexity, many small diners don't apply for such permits. Diners who ignore such rules are often punished with fines.
For example, in July last year, at least three restaurants in Hefei, Anhui province, were each fined 5,000 yuan ($700) and had their earnings confiscated by market inspectors for making cucumber or tomato salads in their kitchens, local media Xin'an Evening News reported. Generally, one serving of the dish costs around 15 yuan.
Moreover, some people who knew about the rule ordered cold dishes at unqualified restaurants on purpose and then reported it to authorities afterwards.
Workers' Daily reported in May that the restaurant association in Zhuzhou, Hunan province, received multiple complaints about a local father-and-son duo who had reported the unlicensed selling of cold dishes 49 times in the past three years.
The report said that in some instances, the duo would order and be served cold dishes that were not even listed on the menus. Local market regulators would ask the restaurants to stop selling those dishes, and the restaurants would comply, but the father and son would then blackmail the restaurants by saying they would report them to higher-level regulators if the restaurants didn't pay them a hefty fee.
In addition, the amended rules also stipulate that for those violations that can be corrected, inspectors should mostly use "soft "methods such as requiring violators to rectify their behavior in a timely manner.