Plotting the next chapter
By Yang Yang | China Daily | Updated: 2023-07-24 08:12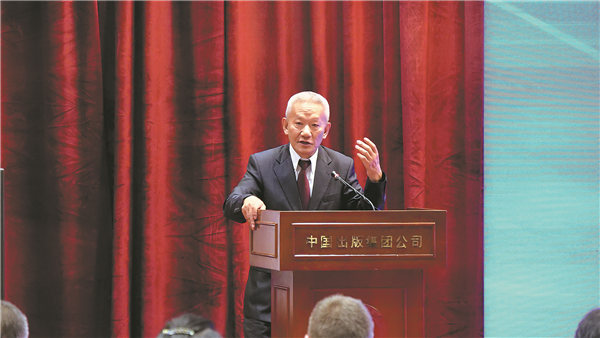 Wu Shulin, head of the Publishers Association of China, said at the forum that, in international communications and exchanges within the publishing industry, what matters most is that all countries need to use new ideas and methods to spread knowledge, deliver innovation, and push forward with technological advancement.
Wu said that, over the past four decades, the publishing industry has met a crisis every seven or eight years, and now, "confronted with changes unseen in 100 years, with ChatGPT, AI, a shrinking market, a global economic downturn and so on …how can we continue the glory of the publishing industry?"
Chinese publishers need to think about how to apply new technologies faster and better so that their publishing ideas and methods can catch up with global publishing trends, he said.
Mao Yuansheng, deputy general manager of China Publishing and Media Co, said that, when studying how to promote high-quality development of the publishing industry, he realized that it lacks a strong enough innovation drive. Compared with the previous years, new publications that can satisfy the changing needs of people are reducing, which is partially due to the COVID-19 pandemic, but is also because of a decline in original works, which is, in turn, worsened by the impact of new information technology and new media.
"Applying new technologies to publishing requires the joint effort of publishers," he said.
For Karine Pansa, president of the International Publishing Association, the core of the publishing business has always been to look for fresh stories, create new formats using the latest technologies and find innovative ways to reach new readers.
To better apply this core innovative spirit to publishing, she said, publishers around the world should cooperate to find ways to make up for the weakness in data collection (about companies and consumers) for the publishing industry, work harder to protect copyrights around the world, especially with challenges posed by fast-developing AI technology, and spread knowledge to protect our planet from the global climate crisis.