Heilongjiang rides rail tourism wave
By Zhou Huiying in Harbin | China Daily | Updated: 2023-07-26 08:52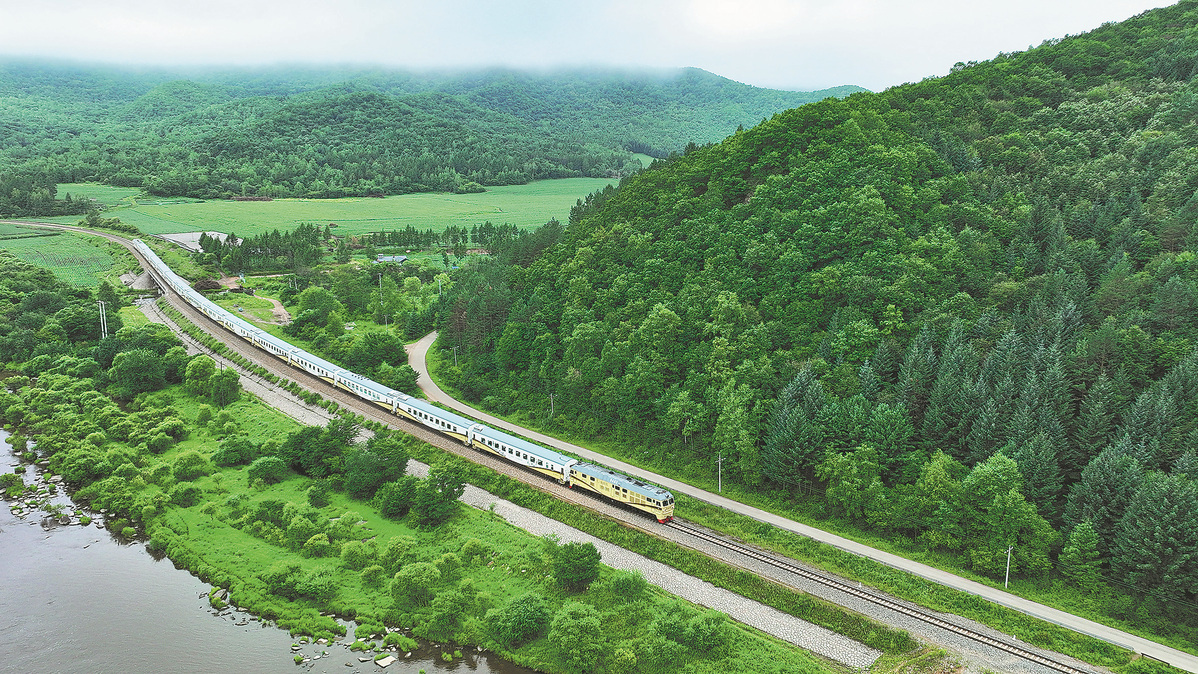 Fantastic views aboard province's new sightseeing train to its 'Forest Capital'
As Train Y523 rolled into Jinshantun Railway Station in Yichun, Heilongjiang province on the morning of July 12, Ai Xiaonan and 62 other excited tourists disembarked to continue their five-day summer holiday.
The 15-carriage train, named "Lindu" or "Forest Capital", had left Harbin Railway Station the previous evening bound for the city of Yichun, offering guests an extraordinary experience aboard one of the best-quality trains dedicated to sightseeing in the country.
Unlike regular trains, dedicated sightseeing trains such as Lindu cater exclusively to tourists and are fitted with compartments for dining and entertainment to add to their appeal.
For 40-year-old Ai, a Harbin resident, seeing the advert with images of emerald forests and cool weather at the height of summer convinced her to embark on the train adventure with her five family members.