Massive crowds drawn to air show in Changchun
By ZHAO LEI and LIU MINGTAI in Changchun | chinadaily.com.cn | Updated: 2023-07-26 20:15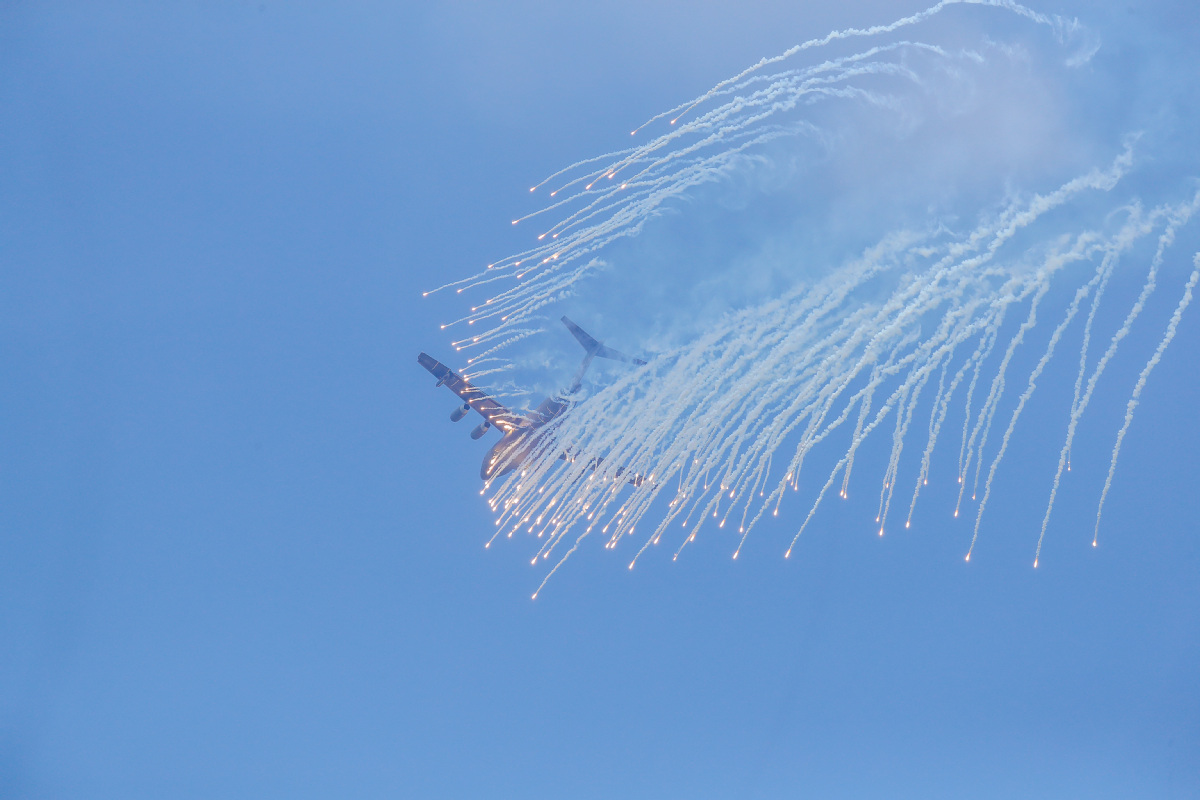 The People's Liberation Army Air Force attracted tens of thousands of visitors to an air show in Changchun, capital of Jilin province, by showcasing its top aircraft through performances.
Several J-20 stealth fighter jets, J-16 multirole strike planes and YY-20A aerial refueling aircraft carried out solo and group displays on Wednesday, the first day of the 2023 Air Force Open-House Activity and Changchun Air Show. They performed a host of challenging, sophisticated maneuvers in the presence of at least 100,000 spectators, who flooded into the northeastern city over the past three days.
Each time these planes conducted a maneuver, there were waves of acclamation, applause and camera shutters resonating across the vast grassland beside the runways, which was open to visitors.
This was the first time the J-20, J-16 and YY-20A were engaged in a flight performance at the same time.
It is also the first time four J-20 jets carried out flight maneuvers simultaneously in an air show. Previously, there were times four J-20s flew in a group, but two of them would only fly past spectators, leaving another two to display maneuvers.
Another attraction during the air show was the display of aerial combat maneuvers by the J-10S and J-11S twin-seat fighter jets.
Many spectators remained under the scorching sun to see the pilots' performance.
The Air Force also sent its aerobatic teams to perform during the event, and its parachute teams also showed their skills.
This was the third time the Air Force hosted the air show in Changchun, with the first held in October 2019 and the second in August 2022.
During the five-day event, the first massive air show in China this year, at least 700,000 visitors are expected, according to Ma Yanfeng, executive vice-mayor of Changchun. Officials said the city has prepared and has arranged a number of aviation-related activities for residents and tourists.