Chinese scientists develop highly-flexible ferroelectric material for smart wearables
Xinhua | Updated: 2023-08-05 17:19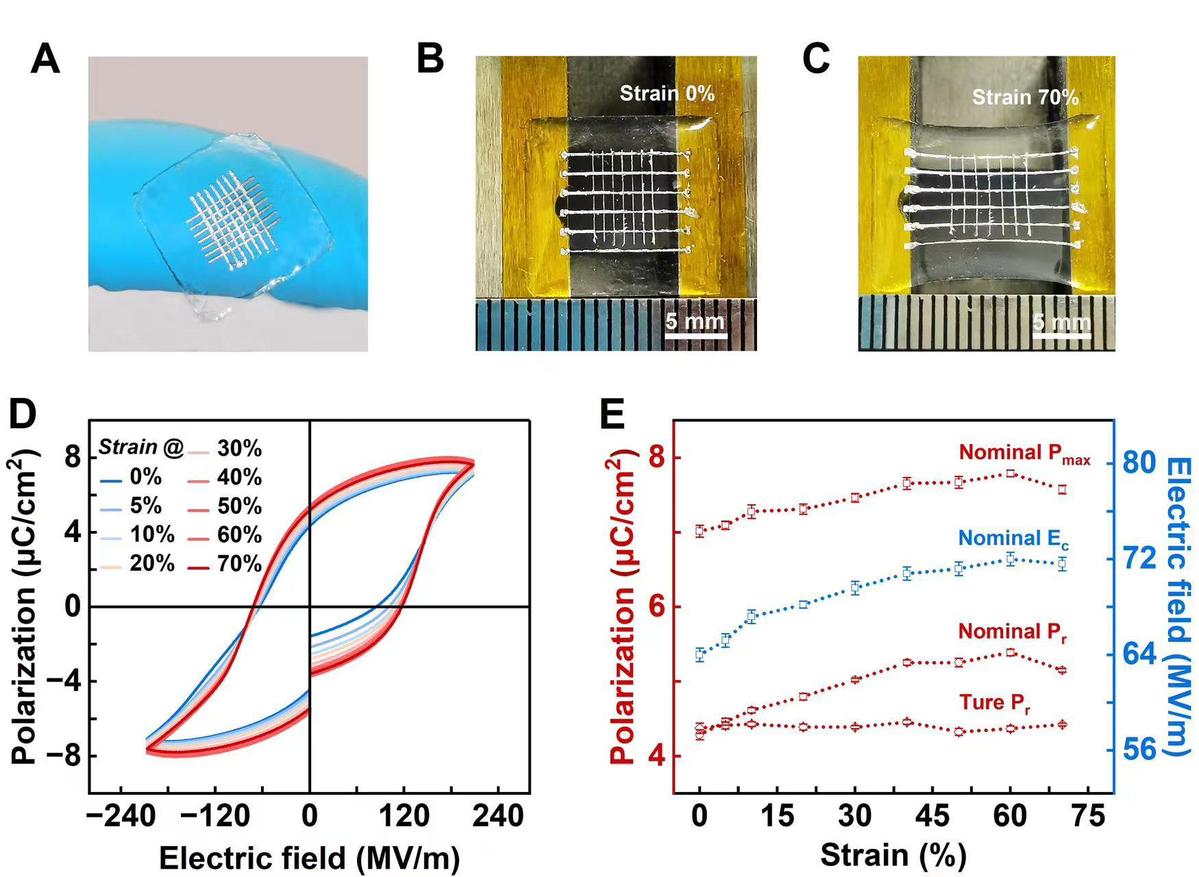 HANGZHOU -- Chinese scientists have developed a highly-flexible and electrically-stable material that may effectively improve the performance stability of smart wearables.
According to a study published Friday in the journal Science, the ferroelectric material not only retains its functions when stretched two-fold but also returns to its original shape once the stress is relieved.
Ferroelectricity is a characteristic of certain insulating materials that have a spontaneous electric polarization that can be reversed by the application of an external electric field, so they can be utilized for binary information storage in various electronic devices.
The materials used for wearable and bioelectronic devices should be soft, pliable and elastic to be compatible with the human body. However, conventional ferroelectric materials exhibit poor elastic recovery, typically less than two percent, thus restricting their applications in wearable devices.
The researchers from the Ningbo Institute of Materials Technology and Engineering under the Chinese Academy of Sciences developed a precise "slight crosslinking" method, a process linking two polymer chains through covalent bonds, to establish a stretchable network, allowing the ferroelectric crystals to uniformly disperse in the crosslinked polymer network.
"The work is absolutely stunning and certainly a milestone in the field," as the scientists "established a new research direction," said the paper's peer review.
The new material has broad application prospects in wearable electronics and smart healthcare, according to the researchers.