Satellite to aid disaster prevention, mitigation
By Zhao Lei | China Daily | Updated: 2023-08-10 09:18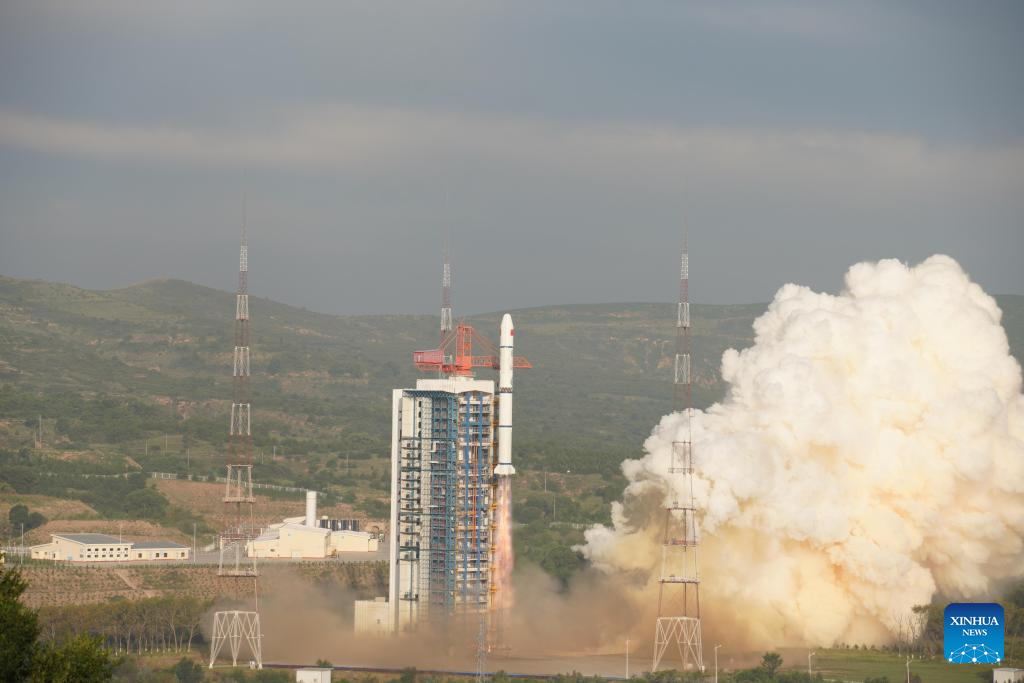 China deployed a radar satellite on Wednesday morning for disaster prevention, emergency response and environmental monitoring.
The satellite, named Environmental Surveyor 2F, was carried by a Long March 2C rocket that lifted off at 6:53 am at the Taiyuan Satellite Launch Center in northern China's Shanxi province. It was then placed into a sun-synchronous orbit about 500 kilometers above the Earth, the China National Space Administration said in a news release.
Developed by the China Academy of Space Technology in Beijing, the satellite is tasked with using its synthetic aperture radar to obtain images and data to support disaster prevention and mitigation, ecological monitoring and emergency response efforts. The information it provides will be used by the Ministry of Emergency Management and the Ministry of Ecology and Environment.
Data generated by the spacecraft will also be used in land and water resources surveys, forecasts of agricultural yields, and forestry management, the space administration said, noting the satellite is expected to work in orbit for at least eight years.
According to a statement from the Ministry of Ecology and Environment, the main payload on the satellite, a synthetic aperture radar with imaging resolution of 5 meters, is able to obtain images despite cloud and rain and can complement optical satellites in their operations.
The Environmental Surveyor 2F will work with its predecessor, the Environmental Surveyor 2E, and their pairing will comprehensively improve the country's capability to monitor environmental situations and handle ecological emergencies.
China has launched a fleet of satellites to serve environmental protection and disaster management purposes over the past several years.
The network that the Environmental Surveyor 2F will work for has four satellites — two equipped with optical cameras and two with synthetic aperture radar. All of them travel in orbits near Earth.
The Long March 2C rocket model is a product of the China Academy of Launch Vehicle Technology. The rocket is mainly used to deploy satellites to low-Earth and sun-synchronous orbits.
The space mission was China's 33rd rocket launch this year and the 482nd flight of the Long March rocket family.
Hou Liqiang contributed to this story.